Empower Patients—and Yourself—with a Nurse Practitioner Degree
Help expand access to primary health services for patients of all types: become a nurse practitioner. As a board-certified nurse practitioner, you will diagnose and manage acute and chronic health problems, promote health and disease prevention, educate and counsel individuals and families, and work in coordination with other healthcare professionals.
Gwynedd Mercy University's Master of Science in Nursing – Nurse Practitioner (MSN-NP) degree program offers three specialty tracks to choose from: Adult-Gerontology Primary Care, Family (Across the Lifespan), and Pediatric Primary Care.
Exceptional Job Opportunities for NPs: According to the U.S. Bureau of Labor Statistics, nurse practitioners share the #1 ranking for fastest-growing occupation in the country with an expected job growth rate of 45% through 2032 — 15x the national average.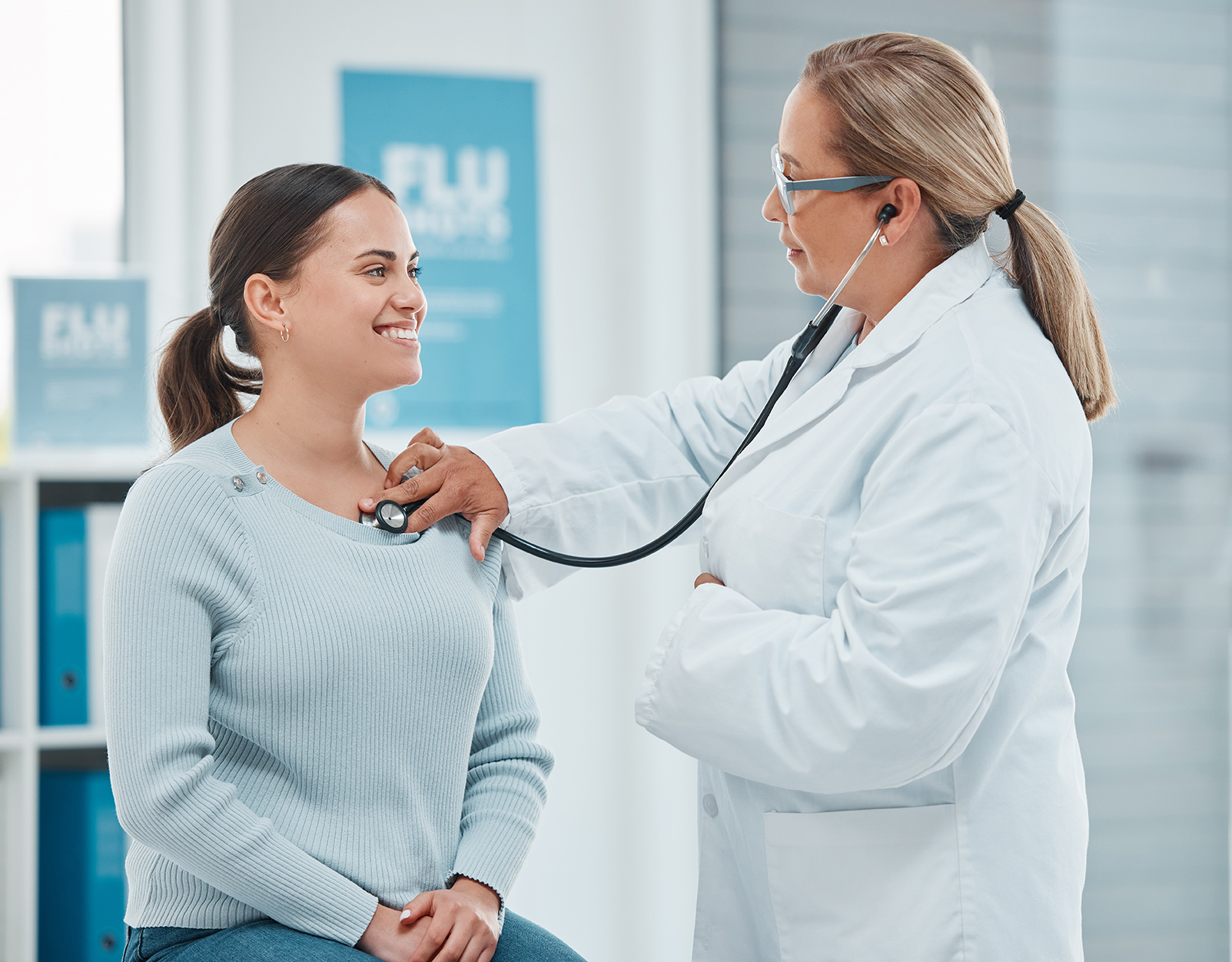 Format
Online, sychronous courses (with in-person clinicals)
Ideal for
Full-time or part-time students
Program Length
Two to three years, depending on your schedule
Unique Approach to Clinicals
Our Clinical Coordinator will shape a clinical experience tailored to your specific goals
Gwynedd Mercy University's nurse practitioner degree offers three specialty tracks. Take a closer look:
What sets us apart from other NP programs is our unique, personalized approach to the clinical experience. Once you've been admitted to the program, you will have the opportunity to meet Kimberly Kelly, MSN, ANP-BC, Clinical Coordinator, who will take the time to understand your unique needs and goals, shaping a clinical experience tailored to you. This planning process begins nearly a year before your first clinical rotation, during which Kimberly collaborates closely with your clinical preceptors and site contacts to ensure a seamless onboarding experience. This preparation allows you to focus on your primary objective – learning.
With the support of your dedicated GMercyU team, you will not only successfully navigate your NP program but also continue to receive support long after you graduate.


A Leading Regional Nursing School for More Than 60 Years
For more than two generations, Gwynedd Mercy University's Frances M. Maguire School of Nursing and Health Professions has been a regional leader in advanced practice nursing education. We've earned our reputation as one of the best nurse practitioner schools in PA, thanks to our small classes and personalized approach to help you achieve your advanced nursing career goals. The faculty members we select bring clinical expertise, academic rigor, and a passion for the nurse practitioner profession.
GMercyU Nurse Practitioner programs prepare you for the responsibilities of primary care. Over the course of the program, you'll expand your healthcare knowledge and clinical practice skills and emerge from the program equipped to be the health practitioner and advocate your patients need.
As a graduate, you will be able to:
Collaborate with colleagues and patients to provide and improve advanced nursing care
Demonstrate expertise as a nurse practitioner through the diagnosis and treatment of acute and chronic health problems
Demonstrate professionalism as a nurse practitioner grounded in the Mercy tradition
Demonstrate social responsibility for individuals, families, and communities within the context of a multicultural society
Utilize knowledge to provide holistic care in a defined area of advanced practice nursing or nursing education in accordance with standards of practice and codes of ethics
Strategize to improve health for all by influencing policy
Synthesize knowledge from nursing and related disciplines as a foundation for evidence-based practice as a nurse practitioner
Assume a leadership role in interpreting and promoting advanced nursing to members of the profession, to other disciplines, and to consumers
Contribute to advanced nursing knowledge through scientific inquiry
After graduation, you will be eligible to take board certification examinations offered by the American Nurses Credentialing Center and American Academy of Nurse Practitioners, or the Pediatric Nursing Certificate Board (PNCB).