Finance Program Major - Bachelor of Science (BS)

Knowing how to manage money is a key to making money.
In the modern financial landscape, experts know how to invest, manage, and capitalize on financial opportunities – skills you'll develop here at GMercyU.
With exciting and diverse job opportunities that can command high salaries, a BS in finance degree offers an excellent return on your investment.
Whether your goal is to help organizations stay on solid financial footing or trade on the stock market, GMercyU's Finance Program gives you the educational background and practical skills you need to be successful.
Program Details
You'll learn about money management, including both business and personal finances, as well as how to navigate the stock market through understanding the use of stocks and bonds. You'll become a source of valuable financial information regarding money management – and you will be prepared to take your place in commercial banks, investment banks, insurance companies, investment companies, brokerage firms, and other organizations around the country and the world.
Real-World Opportunities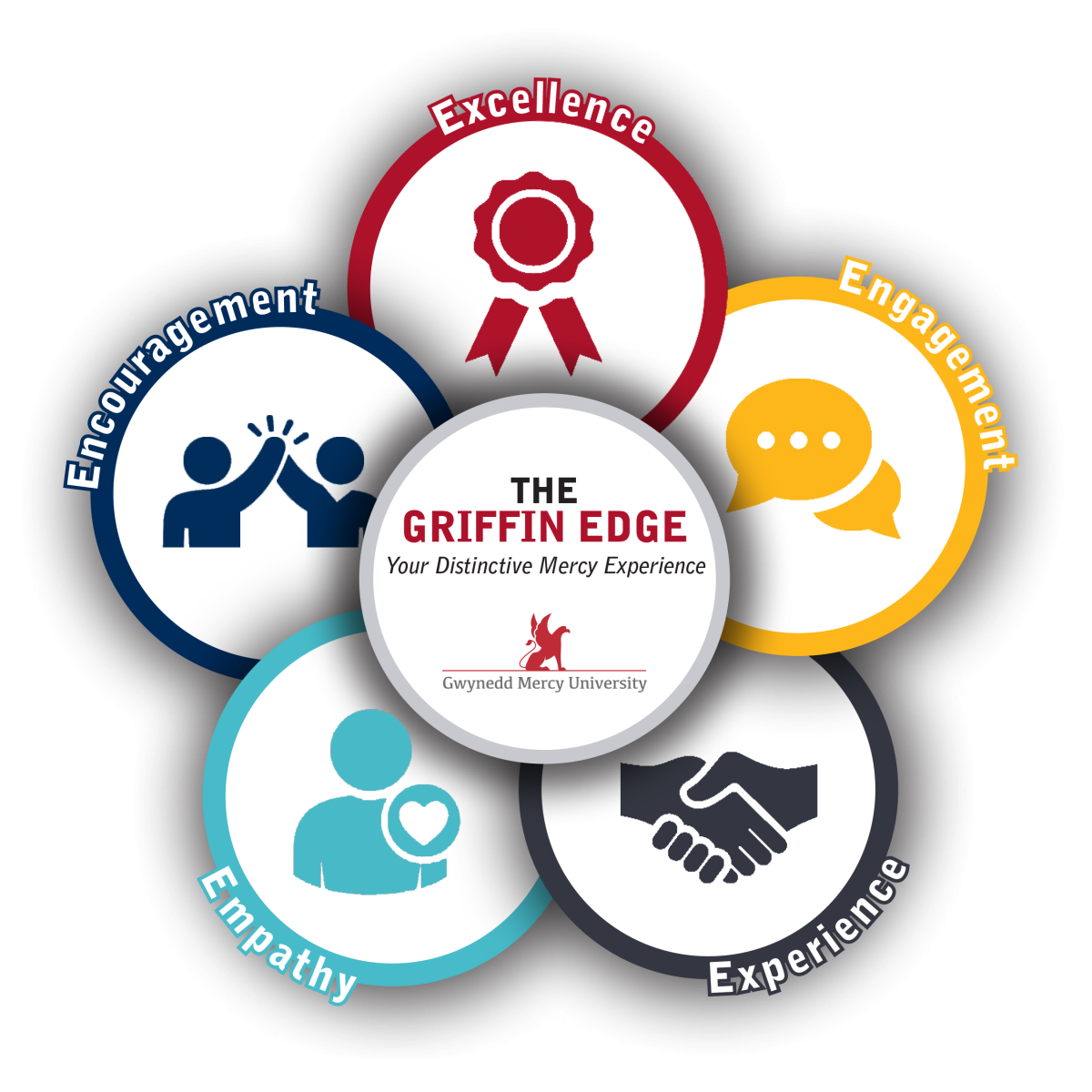 The Griffin Edge is comprised of five touchpoints -- Excellence, Engagement, Experience, Empathy, and Encouragement -- that become the cornerstones of your Distinctive Mercy Experience as a full-time undergraduate student.
The Griffin Edge includes an e-portfolio for documenting your GMercyU educational and extracurricular experiences (no matter your major), reflecting on those experiences, and receiving feedback from faculty. It's designed to help you take ownership of your educational journey and chart the right career path for you. It will also help you learn how to talk about your college experiences in meaningful ways — and that can make all the difference in a job interview. 
For example, a student might say in a job interview: "I conducted research at the undergraduate level." 
A Griffin Edge student might say: "The opportunity to conduct my own research alongside expert faculty taught me the importance of being exact in my data collection and analysis. I was even able to present my findings at our annual research conference! I know this is the career for me."
Learn more about the Griffin Edge here.
GMercyU finance majors regularly intern with some of the top companies in the region. The right internship can act as a powerful springboard toward a successful career, building your resume with relevant work experience and professional references. That's why completing an internship is a graduation requirement of all finance majors.
Recently, our students have interned at these organizations:
Aetna
KPMG
Merrill Lynch
PricewaterhouseCoopers (PwC)
United States Liability Insurance
XL Catlin
Vanguard
Financial services such as investment planning, mortgage financing, and retirement saving strategies are consistently in high demand. Here's a look at a few career opportunities to explore; see a longer list below.
Top Jobs for Finance Majors
Personal Financial Advisor
Description: A personal financial advisor works with individuals to develop investment, savings, and debt management strategies. Personal financial advisors work for wealth management firms, insurance companies, or in an independent office.
Degree Requirements: A bachelor of science in finance and additional investment product licensures; some employers may prefer a master's degree in finance.
Average Salary: The average salary for a personal financial advisor in the U.S. is $95,390.
Source
Loan Officer
Description: Loan officers review individual and business applications for loans. Most loan officers work in banks, credit unions, or mortgage companies.
Degree Requirements: A bachelor of science in finance
Average Salary: The average salary for a loan officer in the U.S. is $65,740.
Source
Financial Economist
Description: Financial economists analyze trends, collect and interpret data, and study economic issues. Although many economists work in an independent office, some find positions in the government or financial institutions.
Degree Requirements: Some employers will accept a bachelor's degree in finance for entry-level positions. You may also need to earn a master's degree or PhD in economics.
Average Salary: The average salary for a financial economist in the U.S. is $113,940.
Source
More Career Possibilities for Finance Majors
Actuary
Appraiser
Audit Manager
Bank Manager
Bank Representative
Bookkeeper
Branch Manager
Budget Analyst
Business Analyst
Business Manager
CPA
Chief Executive Officer
Chief Financial Officer
Claim Adjuster/Examiner
Commodities Trader
Consumer Credit Officer
Controller
Cost Manager
Credit Counselor
Credit Manager
Estimator
External Auditor
Finance Writer
Financial Analyst
Financial Consultant
Financial Planner
Foreign Exchange Trader
Government Official
Industrial/Institutional Buyer
Insurance Agent/Broker
International Trade Specialist
Investment Banker'
Investment Researcher
Investor Relations
Loan Administrator
Loan Processor
Management Accountant
Market Research Analyst
Mergers/Acquisitions Manager
Mutual Fund Manager
Mutual Fund Trader
Payroll Administrator
Portfolio Analyst
Property Manager
Rate Analyst
Real Estate Developer
Sales Analyst
Securities Analyst
Securities Broker
Stockbroker
Systems Analyst
Treasury Management Specialist
Trust Analyst
*This is only a partial list and not meant to limit you. Some of these careers may require additional education.
At GMercyU, we place a high value on preparing you to achieve your career goals with confidence and to leave a lasting impact on your community.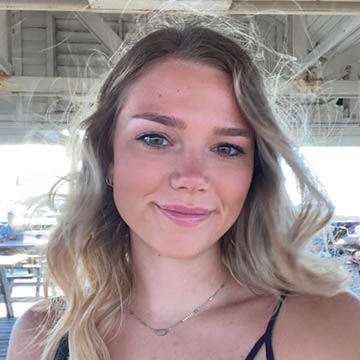 Lauren Jani '22
Current Position: Business Operations & Growth Lead, Mayfair
Lauren majored in both Finance and Accounting, and built her skills and experience at two internships. She also played field hockey for GMercyU all four years, served as Co-President of Best Buddies and as a representative on the GMercyU Business Student Advisory Board, the Investment Club, and the Griffin Student Leadership Institute of Exceptional Leaders. She was inducted into multiple honor societies. 
"The accounting and finance fair that's held annually provides so many opportunities to be placed in some of the best internships in our area as soon as sophomore year." Read more about Lauren's GMercyU experience.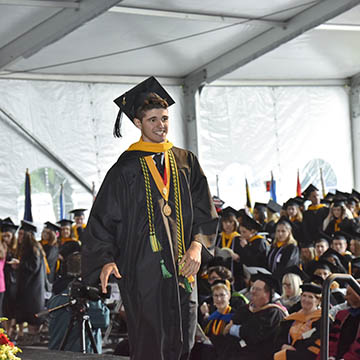 Justin DeLuzio '17
Current Position: Assistant Actuary, Chubb
A recipient of GMercyU's Presidential Scholarship, Justin began as a sports management major but with a love for numbers and statistics, he decided to add a second major in finance. Justin ran with our cross country team and took part in the Griffin Student Leadership Institute (GSLI), the Business Club, and the Residence Hall Association (RHA). He also completed two internships, one at United States Liability Insurance (USLI) and one at XL Catlin, both prominent insurance firms location in Pennsylvania. Today, Justin works at Chubb, one of the largest insurance companies in the world.

"GMercyU has allowed me to recognize and embrace the importance of scholarship, fidelity, and service – all values in which I will continue to live by." Learn more about Justin's GMercyU experience.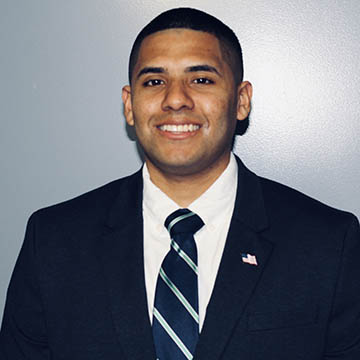 Maximo Alberto '15/'17
Current Position: Mortgage Loan Originator, Movement Mortgage
A graduate of GMercyU's finance and MBA programs, Maximo currently secures housing financing for clients in the Philadelphia area – and, as an entrepreneur, he helps GMercyU students secure loans for their first home purchases. Maximo is also a member of the National Guard, and he volunteers with Bunker Labs Philadelphia, an organization that seeks to help veterans and military families start their own businesses.

"My time at GMercyU and in the military shaped me into an individual who values integrity, respect, service, and social justice in the world." Learn more about Maximo's GMercyU experience.
I have to credit Dr. Harper, Dr. Figueira, and Dr. Bruce for their tutelage and teachings. All three professors helped me learn financial technical skills that will benefit me. More importantly though, they taught me about the importance of people and growing your network. You can be brilliant, but without people skills, you won't go very far.

—John Wagner '23, 4+1 MBA student