Associate of Science (AS) Degree in Respiratory Care 
Meet the Tremendous Demand for Respiratory Therapists
Gwynedd Mercy University's Associate Degree in Respiratory Therapy provides a quick path to professional competency as a respiratory therapist. The program is offered by the Frances M. Maguire School of Nursing and Health Professions, renowned for its long and celebrated history of preparing competent, caring, and compassionate respiratory therapists.


Launch Your Career at St. Luke's!
Through GMercyU's special partnership with St. Luke's University Health Network, you could receive: 
- Generous scholarship & other tuition funding (up to $100,000!)
- Mentoring from St. Luke's
- Guaranteed employment at St. Luke's
Learn more here
Not familiar with this exciting field of healthcare? Watch this quick overview.
An Award-Winning Program
In 2023, GMercyU's Respiratory Care Program was:
Outstanding Pass Rates
GMercyU respiratory care students have a 100% pass rate on the Certified Respiratory Therapist exam (administered by the National Board for Respiratory Care) and 100% pass rate on the Registered Respiratory Therapist (RRT) exam.

In 2016, 2017, 2018, 2019, 2020, 2021, and 2022 the program has been recognized by the Commission on Accreditation for Respiratory Care (CoARC) to receive the Distinguished RRT Credentialing Success Award with a 90+% pass rate over the 3-year cycle.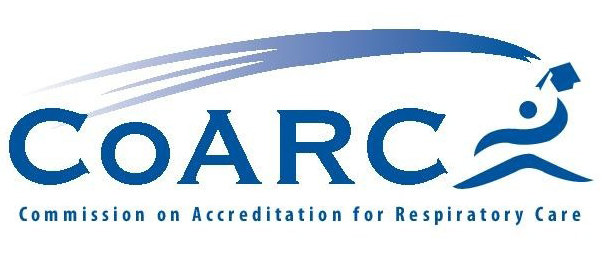 The program is fully accredited as a Base Program for entry into Respiratory Care Professional Practice by the Commission on Accreditation for Respiratory Care, www.coarc.com.* CoARC accredits respiratory therapy education programs in the United States. To achieve this end, it utilizes an 'outcomes based' process. Programmatic outcomes are performance indicators that reflect the extent to which the educational goals of the program are achieved and by which program effectiveness is documented. The School CoARC number is 200274.

Gwynedd Mercy University is proud to offer educational opportunities unrivaled to other Associate of Science in Respiratory Care programs in PA. *To register a complaint, please contact: Commission on Accreditation for Respiratory Care (CoARC) https://coarc.com/students/complaint-process/


Program Details
In 2020, 2021, 2022, and 2023, all GMercyU respiratory care graduates secured immediate employment in top area institutions.


Juniors in our program are already being recruited, some with signing bonuses and other compelling incentives. 

—Randy Solly, MS RRT RPFT, Professor of Practice and Program Coordinator of the Respiratory Care Program
Real-World Opportunities
GMercyU's Respiratory Care students have gained hands-on clinical experience at the following locations:
Abington Memorial Hospital
Aria Health Systems (Frankford Hospitals)
Cancer Treatment Centers of America
Chester County Hospital
The Children's Hospital of Philadelphia
Doylestown Hospital
Einstein Montgomery Hospital
Fox Chase Cancer Center
Grandview Hospital
HCR Manor Care
The Hospital of the University of Pennsylvania
Jeanes Hospital
Lankenau Hospital
Lehigh Valley Hospital Center
Lehigh Valley Medical Center and Health Care System
Mercy Hospital of Philadelphia
Montgomery Einstein Hospital
Mercy Suburban Hospital

St. Luke's Health Care System (specifically Upper Bucks)

Temple University Health System, including:

Temple University Hospital
Jeanne's Hospital

Fox Chase Cancer Center

Thomas Jefferson University Medical Center
Demand for Respiratory Therapists
Respiratory therapists have cared for an overwhelming number of COVID-19 patients who've required advanced and life-sustaining ventilator care. Yet even before the pandemic, there was an urgent need for more respiratory therapists due to an aging population and an increase in chronic diseases such as asthma and COPD. 
In fact, the Bureau of Labor Statistics reports a 13% increased demand for respiratory therapists through 2032 – more than four times the growth of all occupations. 
U.S. News Best Healthcare Job Ranking
Respiratory care has been recognized as a career with a great return on investment. In 2022, the profession ranks #15 on U.S. News' list of "Best Health Care Jobs" and #36 on their "100 Best Jobs" list. 

Average Salary for Respiratory Therapists
According to the Bureau of Labor Statistics, the median annual wage for respiratory therapists was $70,540 in May 2022, with the top 10% earning more than $100,520.


Possible Careers for Respiratory Care Majors
Clinician
Diagnostician
Adult critical care specialist
Pulmonary function technologist 
Sleep technologist 
Asthma educator
Neonatal/ pediatric specialist
Patient advocate
Tobacco cessation counselor
Pulmonary rehabilitation specialist
Clinical preceptor
Areas of Specialization 
Medical/ surgical care
Adult Critical Care
Neonatology
Pediatrics
Pulmonary diagnostics
Additional education and training may be required for some of these positions.
As a respiratory therapist, you'll use a combination of physical examination and sophisticated technology to diagnose and treat patients with cardiopulmonary disorders. You will learn to administer oxygen therapy, deliver inhaled medications, and initiate and monitor patients on life support, such as mechanical ventilators.
This fulfilling work can take you to a variety of settings, from hospitals to home care, and provides the opportunity to work with patients of all ages, from neonatal to elderly.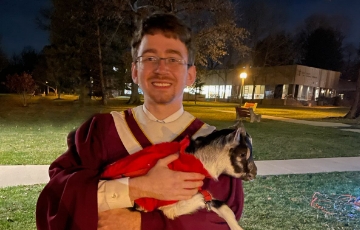 Noel Beers '23, RRT
As a Respiratory Care major, Noel also served as Vice President of Voices of Gwynedd and worked as an EMS worker off-campus. As a student, he loved the warmth of the GMercyU community and the access he had to his professors. "If my respiratory care professors have specific office hours, I wouldn't even know. I feel comfortable just stopping by to ask questions, and I know my fellow students have the same mindset," he has said.
Today, Noel works at Lehigh Valley Hospital. Read more about Noel's GMercyU experience.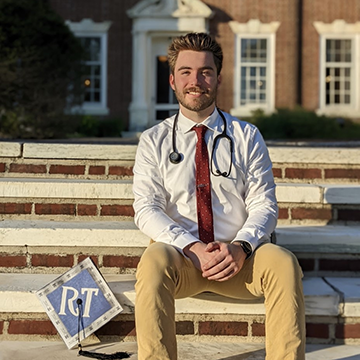 Ben Dean '22, RRT
As a student, Ben completed rotations at the Hospital of the University of Pennsylvania, Leigh Valley Cedar Crest Hospital, Children's Hospital of Philadelphia, and Thomas Jefferson University Hospital. "Students are paired with a Respiratory Therapist and work hands-on to learn how to administer nebulizer treatments, manage ventilators, and give life-saving care to real patients," Ben explained.
After graduation, Ben accepted a job at the Hospital of the University of Pennsylvania. Read more about Ben's GMercyU experience.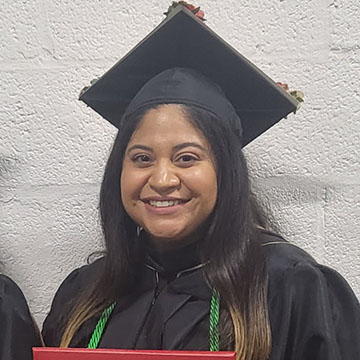 Kristina Velez '22, RRT
At GMercyU, Kristina participated in the Griffin Student Leadership Institute (GSLI) and was inducted into Alpha Eta Honor Society. She was also elected as a class representative within the Respiratory Care program. "I love everything about our program, between the small class size, the access to all types of equipment in our lab, and our Respiratory Care professors who are personally dedicated to our success," Kristina said.
After graduation, she begins her career at one of her clinical sites, Penn Presbyterian Medical Center. Read more about Kristina's GMercyU experience.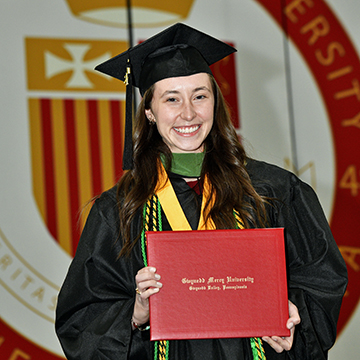 Catharine Hay '21, RRT
Catherine's first clinical experience confirmed that she was on the right career path. "When I placed my stethoscope on the patient's back to listen to their breath sounds, I had a moment that made me realize that I was about to embark on a career that makes a huge difference," she said.
Catharine landed her job as an RRT at the Lehigh Valley Health Network before she graduated, and loves what she does for a living.  Read more about Catharine's GMercyU experience.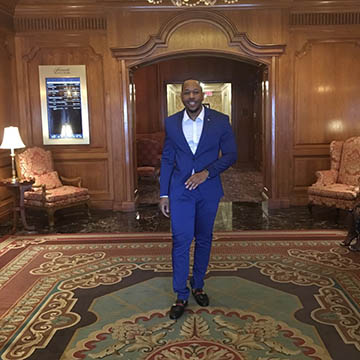 Omar Duggan '16, RRT
"[GMercyU] is more of a family-oriented school. Everyone's really close, and the teachers really care about you and want you to succeed," said Omar. "My clinical work at HUP and at Magee made me see many different types of patients – and some of the equipment I used I haven't even seen yet at my current hospital." 
Today, he is a respiratory therapist at The Brooklyn Hospital Center. Omar has also worked for Electromed, Inc., the company that makes SmartVest®, a device that helps keep airways clear for patients prone to illnesses such as pneumonia. Read more about Omar's GMercyU experience.
 [During my first clinical], when I placed my stethoscope on the patient's back to listen to their breath sounds, I had a moment that made me realize that I was about to embark on a career that makes a huge difference. 

—Catherine Hay '21, RRT at the Lehigh Valley Health Network