BSN Degree - Undergraduate Bachelor of Science in Nursing Program
Earn your undergraduate BSN from a leader in nursing education. Whether you're about to graduate high school, a transfer student, or a college graduate looking to earn your BSN degree, we can help you become the nurse you are meant to be.
GMercyU's BSN degree program has been accredited since its inception. It was re-accredited by the Commission on Collegiate Nursing Education (CCNE) in 2021 for another 10 years, and has approval from the Pennsylvania State Board of Nursing.
One of the most established undergraduate nursing programs in the Philadelphia area, GMercyU's Frances M. Maguire School of Nursing and Health Professions has built a reputation for innovation and leadership in nursing that spans more than 60 years. We have a long history of preparing excellent nurses who not only have outstanding clinical skills, but are known for providing compassionate care that focuses on the whole patient.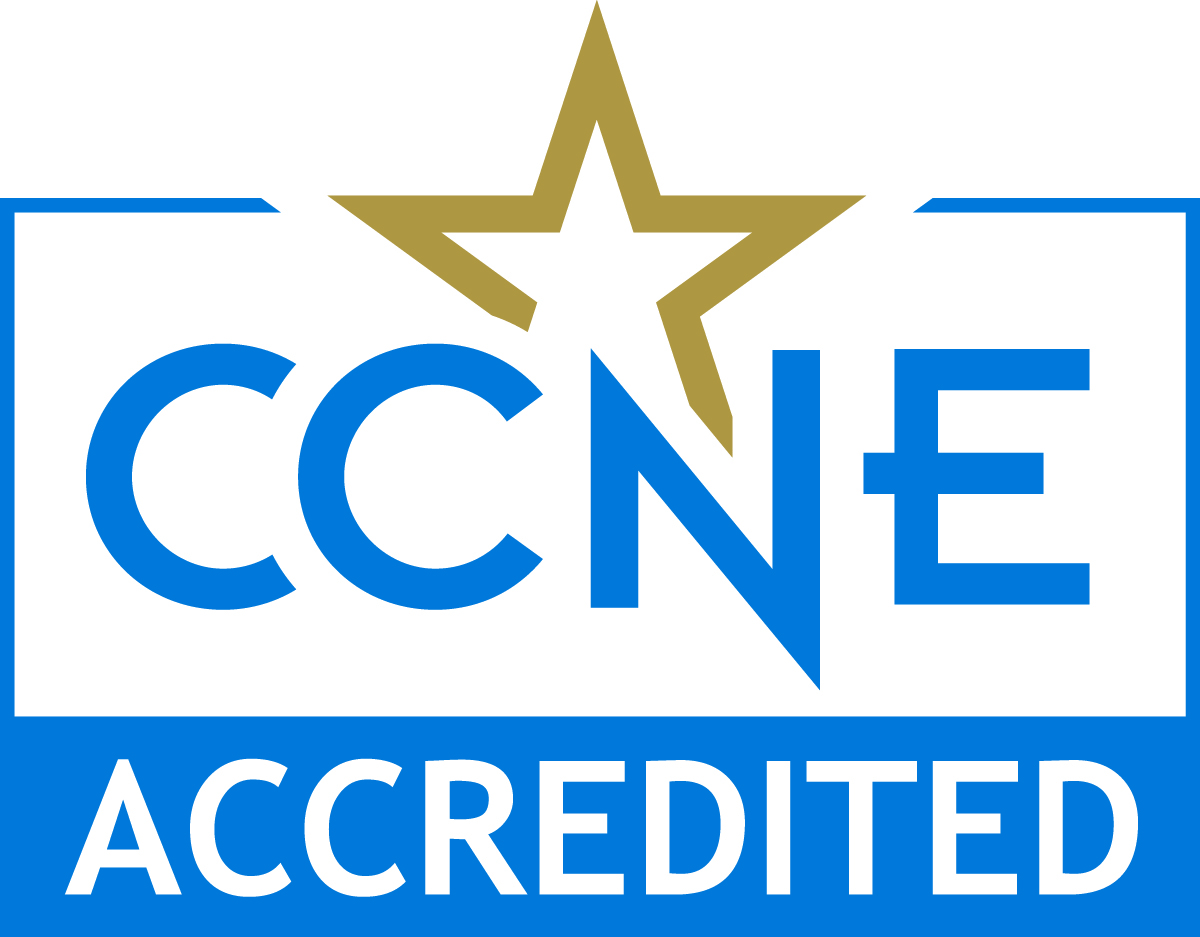 Accreditation
The Bachelor of Science in Nursing (BSN) program at Gwynedd Mercy University is accredited by the Commission on Collegiate Nursing Education (www.ccneaccreditation.org).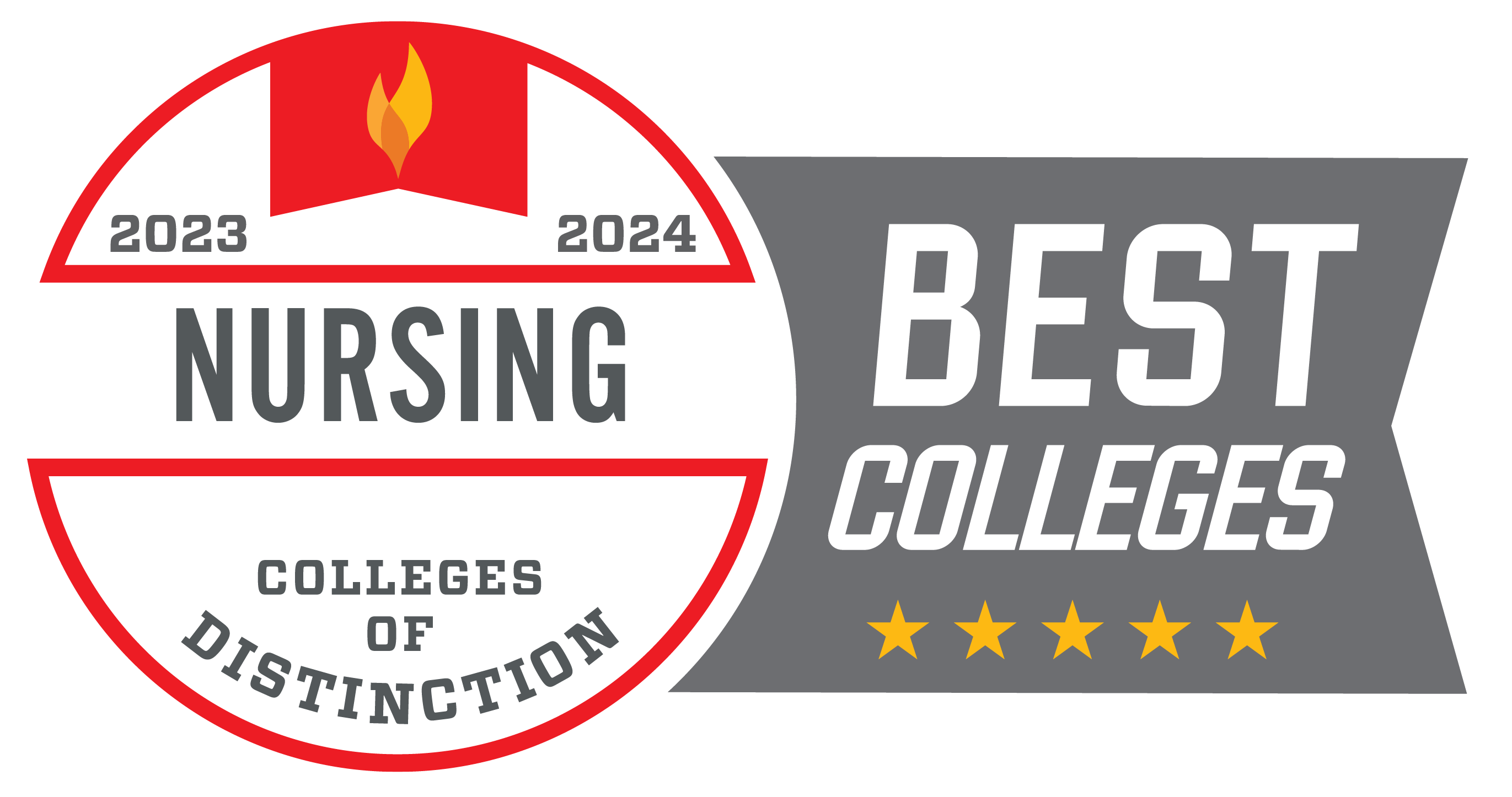 Study Abroad
GMercyU is one of the only universities in the area to offer undergraduate nursing students the opportunity to study abroad and earn 6 credits. 
The three-week, six-credit program takes place in early summer at the University of Limerick in Ireland. 

Financial assistance is available.
Real-World Opportunities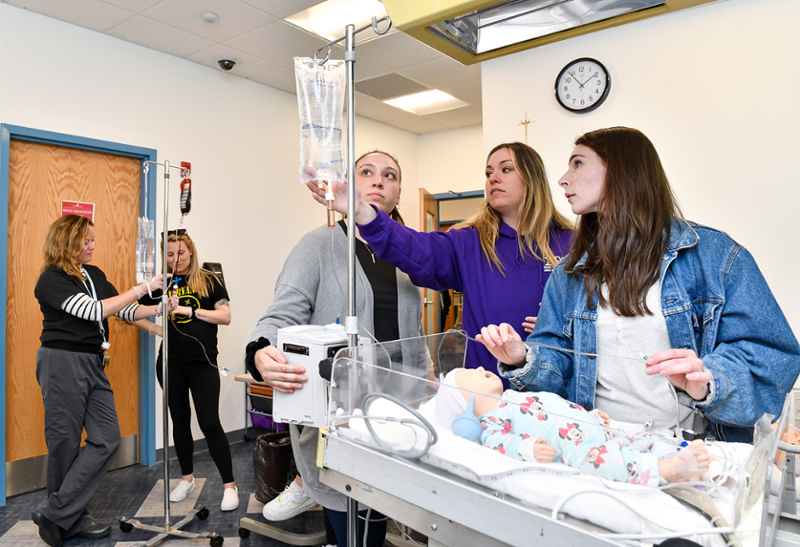 Through GMercyU's 100+ regional health care affiliations, you'll benefit from diverse, real-world clinical preparation featuring actual patient care and interaction with health care professionals in a variety of specialties and settings.
Here's where our undergraduate nursing students have recently completed clinicals – and landed jobs after graduation:  
Abington-Jefferson Health
Doylestown Hospital
Grand View Hospital
Chestnut Hill Hospital
Paoli Hospital
Bryn Mawr Hospital
Nazareth Hospital
Holy Redeemer Hospital
Mercy Fitzgerald Hospital
Mercy Suburban Hospital 
Einstein Montgomery 
Foulkeways at Gwynedd
Montgomery County Emergency Services     
Aria – Jefferson Health 
Children's Hospital of Philadelphia 
Mercy Medical Center 
St. Christopher's Hospital for Children   
Trinity Health Mid-Atlantic
Where Nurses Work
Hospitals
Home care
Hospice
Long-term care facilities
Health clinics
Schools
Pharmaceutical companies
 …and more!
Top Jobs for Nursing Majors
Registered Nurse
Description: Registered nurses work with other health care professionals to provide and coordinate patient care. They offer emotional support to patients and their family members, and they educate patients and the public about health care.
Degree Requirements: Hospitals prefer a bachelor's degree in nursing over an associates degree 
Salary Range: The national median salary in 2022 was $81,220 per year, according to the Bureau of Labor Statistics.
Source
Nurse Manager/Supervisor
Description: These nurses have administrative duties – hiring and managing staff, maintaining schedules and budgets, ensuring that hospital protocols are followed, and more.
Degree Requirements: A bachelor's degree; a master's degree preferred
Average Salary: The national median salary in 2022 was $104,830 per year, according to the Bureau of Labor Statistics.
Source
Nurse Practitioner
Description:  With advanced clinical skills, nurse practitioners provide primary care. They assess and diagnose patients, treat illnesses, and can prescribe medications. The Bureau of Labor Statistics reports that of all nursing career paths, nurse practitioners have the fastest rate of employment growth and is projected to be one of the top 10 fastest growing occupations in the U.S. economy.
Degree Requirements: Master's degree
Average Salary: The national median salary in 2022 was $125,900, according to the Bureau of Labor Statistics.
Source
More Nursing Jobs to Consider
Cardiac Nurse
Certified Registered Nurse Anesthetist (CRNA)
Clinical Nurse Specialist (CNS)
Critical Care Nurse
Emergency Room Nurse
Family Nurse Practitioner (FNP)
Geriatric Nursing
Perioperative Nurse (Surgical/OR Nurse)
Mental Health Nurse
Neonatal Nurse
Nurse Educator
Nurse Manager
Nurse Midwife
Nursing Administrator
Oncology Nurse
Orthopedic Nurse
Pediatric Nurse
Public Health Nurse
Travel Nurse
*Some of these specialties require additional education.

GMercyU's undergraduate four-year BSN degree provides you with the quality education and clinical experience you need to succeed.
Our alumni are known — and celebrated — for their outstanding skills and compassionate care, like Aubrey Cook '18, a critical care nurse and recipient of The DAISY Award for Extraordinary Nurses.
"I have the best job in the world," says Aubrey. 
More Success Stories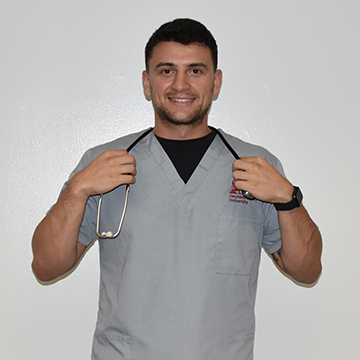 Dan Martin '22
Current Position: Registered Nurse, Main Line Health
After serving in the military for several years, Dan chose GMercyU (a Yellow Ribbon school) for its smaller size, which he feels allow for better relationships between professors and students, and between peers. "Smaller schools and programs really make you feel as if you have mentors and people looking out for your well-being instead of being just a number," he said. Dan landed a job right after graduation. Learn more about his GMercyU experience.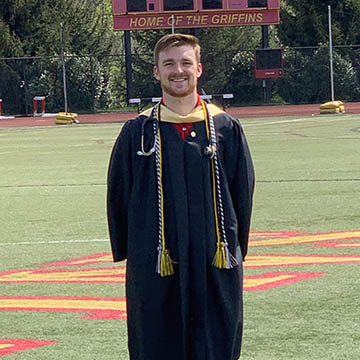 Kohler Setley '21
Current Position: Med-Surg/Telemetry Unit Nurse at Reading Hospital
As a BSN major, Kohler completed clinicals at Chestnut Hill Hospital, CHOP, Montgomery County Emergency Services, St. Mary's Hospital, GrandView Hospital, and Einstein Montgomery Hospital. He started applying for jobs in nurse residency programs in December 2020. After interviewing with Reading Hospital and shadowing a nurse there for a day, he was sold. "I accepted the job a few days later, in mid-December of my senior year," Kohler said. Learn more about Kohler's GMercyU experience.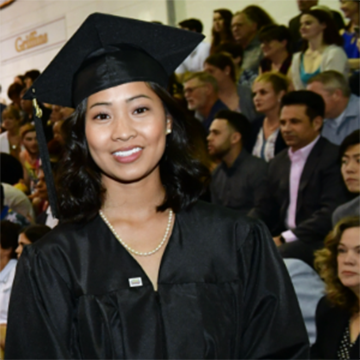 Maria Sansom '19
Current Position: Travel Nurse (formerly a Pediatric Nurse Technician at Children's Hospital of Philadelphia)
After participating in an Alternative Spring Break Trip to Cincinnati – where she worked in shelters for survivors of domestic abuse and other dire situations – Maria was inspired to launch her own non-profit called Baby Bundles. Its mission was to ensure and restore dignity and hope to disadvantaged expectant mothers by offering beautifully packaged "bundles" of newborn necessities. Maria was awarded the 2019 Alumni Award for Outstanding Undergraduate Student. After graduation, she successfully passed the National Council Licensure Examination (NCLEX) and accepted a job at the Children's Hospital of Philadelphia (CHOP). "If you put in the hard work, you're going to see the results and you're going to be able to achieve your dreams," said Maria. Learn more about Maria's GMercyU experience.

Meet more GMercyU Nursing alumni. 
I would recommend GMercyU because it has a small, beautiful campus where student success is the center of attention. Everyone you meet here at GMercyU wants you to succeed. 

— Kristen Varilla '24, BSN Major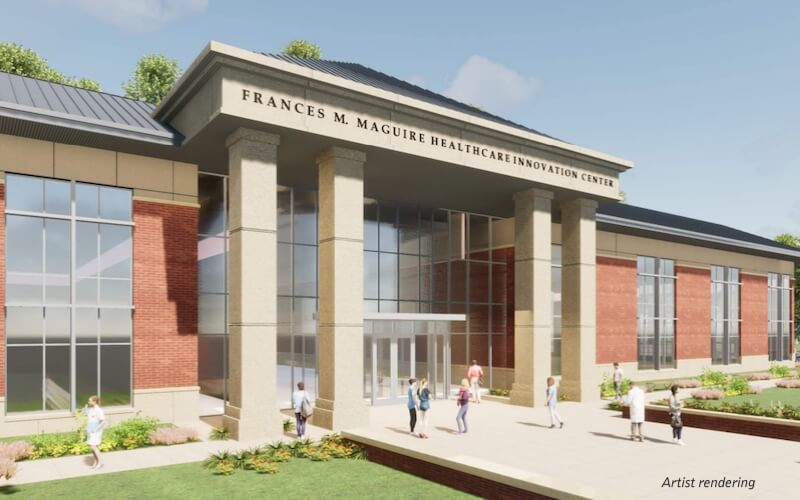 An Exciting Addition to Campus 
State-of-the-art classrooms. Immersive simulation and skills labs. Spaces for collaboration between majors to learn how to treat the "whole" patient, a healthcare best-practice. Outdoor terraces, an airy, spacious atrium, and a convenient micro-market.
When it opens in 2025, it will be the largest academic building on GMercyU's campus.