Major in Management - Bachelor of Science (BS)

Are you known for organizing and motivating others, your vision, or your ability to problem solve? Turn your passion and can-do spirit into a career in management.
In GMercyU's Bachelor of Science Degree in Management program, you'll master the skills needed to become a successful leader in any industry. You'll take courses in human resources, organizational theory, and risk management – and specialized courses that cover niche areas, like small business management, e-business, or sports management – to prepare you for your ideal career.
There's no better time to pursue this path.
Management jobs are growing faster than the national average, with more than 883,900 new jobs expected by 2031. And, the median annual wage for this field was $
102,450

as of May 2021, the highest of all major employment groups,

 

according to the Bureau of Labor Statistics.
Real-World Opportunities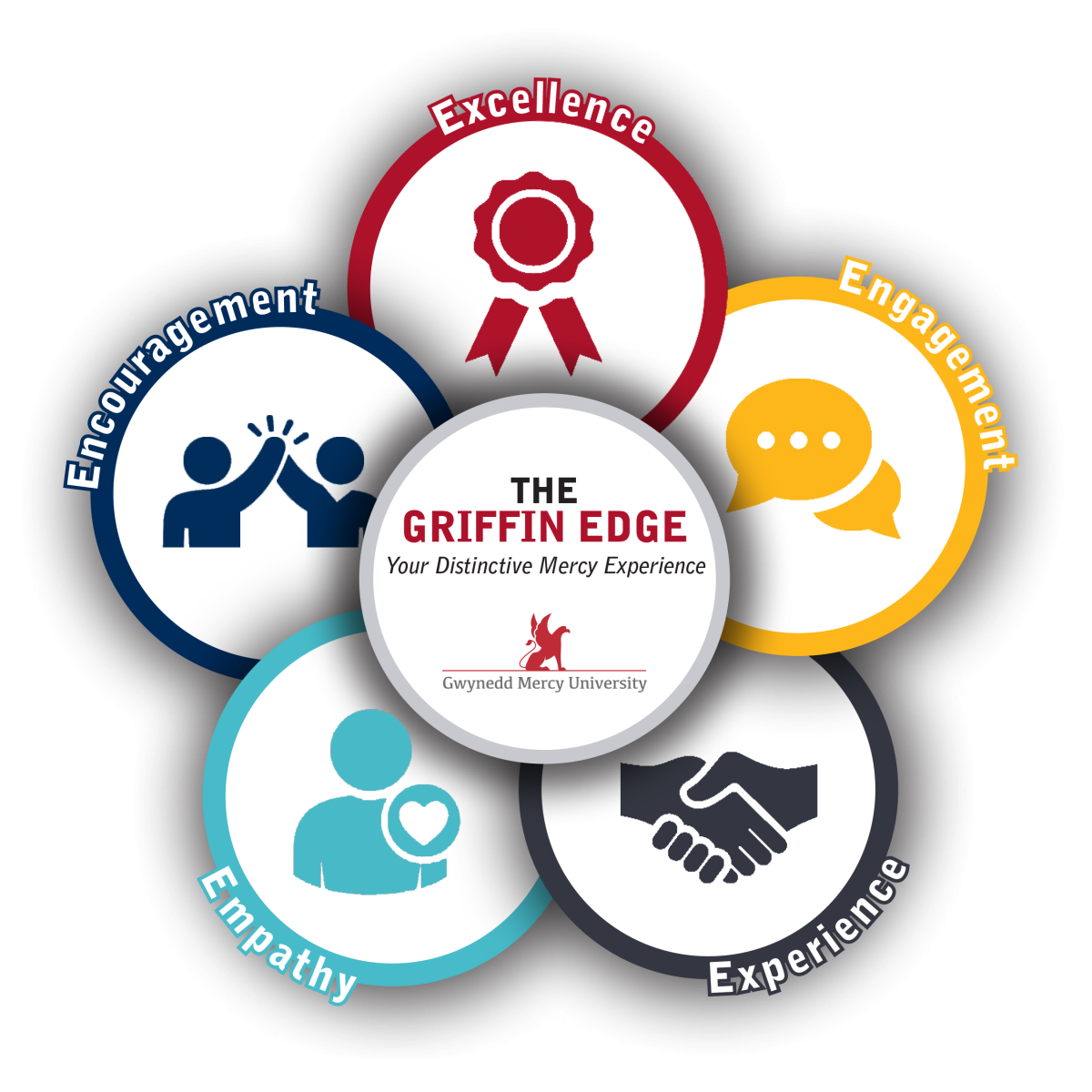 The Griffin Edge is comprised of five touchpoints -- Excellence, Engagement, Experience, Empathy, and Encouragement -- that become the cornerstones of your Distinctive Mercy Experience as a full-time undergraduate student.
The Griffin Edge includes an e-portfolio for documenting your GMercyU educational and extracurricular experiences (no matter your major), reflecting on those experiences, and receiving feedback from faculty. It's designed to help you take ownership of your educational journey and chart the right career path for you. It will also help you learn how to talk about your college experiences in meaningful ways — and that can make all the difference in a job interview. 
For example, a student might say in a job interview: "I conducted research at the undergraduate level." 
A Griffin Edge student might say: "The opportunity to conduct my own research alongside expert faculty taught me the importance of being exact in my data collection and analysis. I was even able to present my findings at our annual research conference! I know this is the career for me."
Learn more about the Griffin Edge here.
Whether you're interested in pursuing a career in healthcare management, working for a large corporation, or serving your community in a municipal department, your student internship lets you observe the management principles you've learned in the classroom at work in the real world. That's why internships are required of all management majors.

GMercyU students have completed internships at regional organizations such as:
Cooper Hospital
Day and Zimmermann Corporate Offices
Delaware River Port Authority
Janssen Biotech
Northwestern Mutual
St. Joseph's University
Willow Terrace
Wilmington Blue Rocks
WKJ Associates
A bachelor's degree in management will prepare you for a number of exciting career paths. Here's a look at a few possible job opportunities; view a longer list below.
Top Jobs for Management Majors
Management Analyst
Description: These professionals recommend ways to improve a business's efficiency, reducing costs and increasing revenues. They may specialize within a certain industry. 
Degree Requirements: Bachelor's degree in management
Average Salary: In 2020, the median salary for management analysts in the U.S. was $87,660.* 
*Source
Training and Development Managers
Description: These professionals create and develop training programs for an organization's staff with the goal of improving efficiency and productivity.
Degree Requirements: Bachelor's degree, some employers may require a master's degree
Average Salary: In 2020, the median salary for financial managers in the U.S. was $115,640. *
*Source
Human Resources Managers
Description: These managers oversee a company's human resources department, which is responsible for recruiting and hiring qualified employees. They manage the salary and benefits structure, implement company policies, and handle any staffing issues.
Degree Requirements: Bachelor's degree, some employers may require a master's degree
Average Salary: In 2020, the median salary for human resource managers in the U.S. was $121,220.* 
*Source
More possible careers for management majors include (but are not limited to): 
Bank Manager
Benefits Manager
Communications Officer
Conference Planner
Credit/Loan Officer
Customer Service Manager
Employee Relations
Entrepreneur
Executive Manager
Financial Investments
Franchise Manager
Hospital Administrator
Hotel Manager
Human Resources
Industrial Relations
International Management
Inventory Manager
Labor Relations Manager
Management Analyst
Management Consultant
Mortgage Loan Officer
Office Manager
Operations Manager
Pay and Benefits Manager
Personnel Recruiter
Plant Manager
Production Line Manager
Professor
Property Manager
Purchasing Agent
Quality Assurance Manager
Retail Manager
Sales Manager
Services Manager
Small Business Management
Training Manager
Training Specialist
*Some of these careers may require additional education.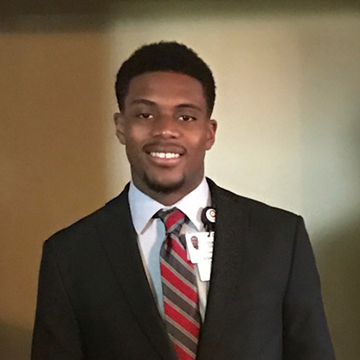 Courtney Cubbage '19
Current Postition: Application Analyst, Cooper University Health Care
At GMercyU, Courtney served as an RA (Resident Assistant) and captain of the basketball team, and he earned multiple academic honors. A critical internship at Cooper University Health Care helped launch his career.

"There is no substitute for the one-on-one attention that you get at GMercyU. College is so much more than just the classes you take. The ability to build relationships with your professors is so important, and all of the professors have real world experience and connections that they are more than willing to share." Learn more about Courtney's experience.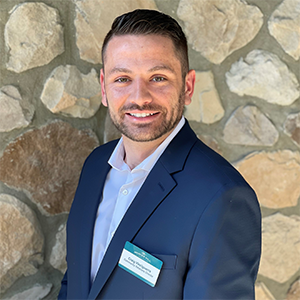 Craig Vinciguerra '18
Current Position: Operations Associate at a senior living community in Pennsylvania
Craig changed his major from education to management between his sophomore and junior year, but he was able to still graduate in four years, thanks to a professor helping him map out his courses based on his personal, professional, and academic interests. Craig always had an interest in working with the elderly population, and now he holds a management-in-training position at an assisted living community.

"[At GMercyU], you're not just another student in the class. You become a member of that department." Learn more about Craig's experience.
Read more Griffin Success Stories.
There is no substitute for the one-on-one attention that you get at GMercyU. College is so much more than just the classes you take. The ability to build relationships with your professors is so important, and all of the professors have real world experience and connections that they are more than willing to share. 

—Courtney Cubbage '19, Application Analyst, Cooper University Health Care