Major in CIS - Computer Information Science Degree Program

There has never been a better time to earn a bachelor's degree in Computer Information Science.
Careers in computer and information technology are growing faster than average, and with advancements in artificial intelligence and machine learning, cybersecurity, and web development, opportunities are expected to rise.*
GMercyU's CIS Program is built on a core curriculum of networking and hands-on problem-solving.
As a CIS student, you will learn current and emerging technologies in programming, artificial intelligence and machine learning, cybersecurity, computer forensics, web design and multimedia, networking, and database design and administration to provide you with the skills needed to compete in this high in-demand and competitive field.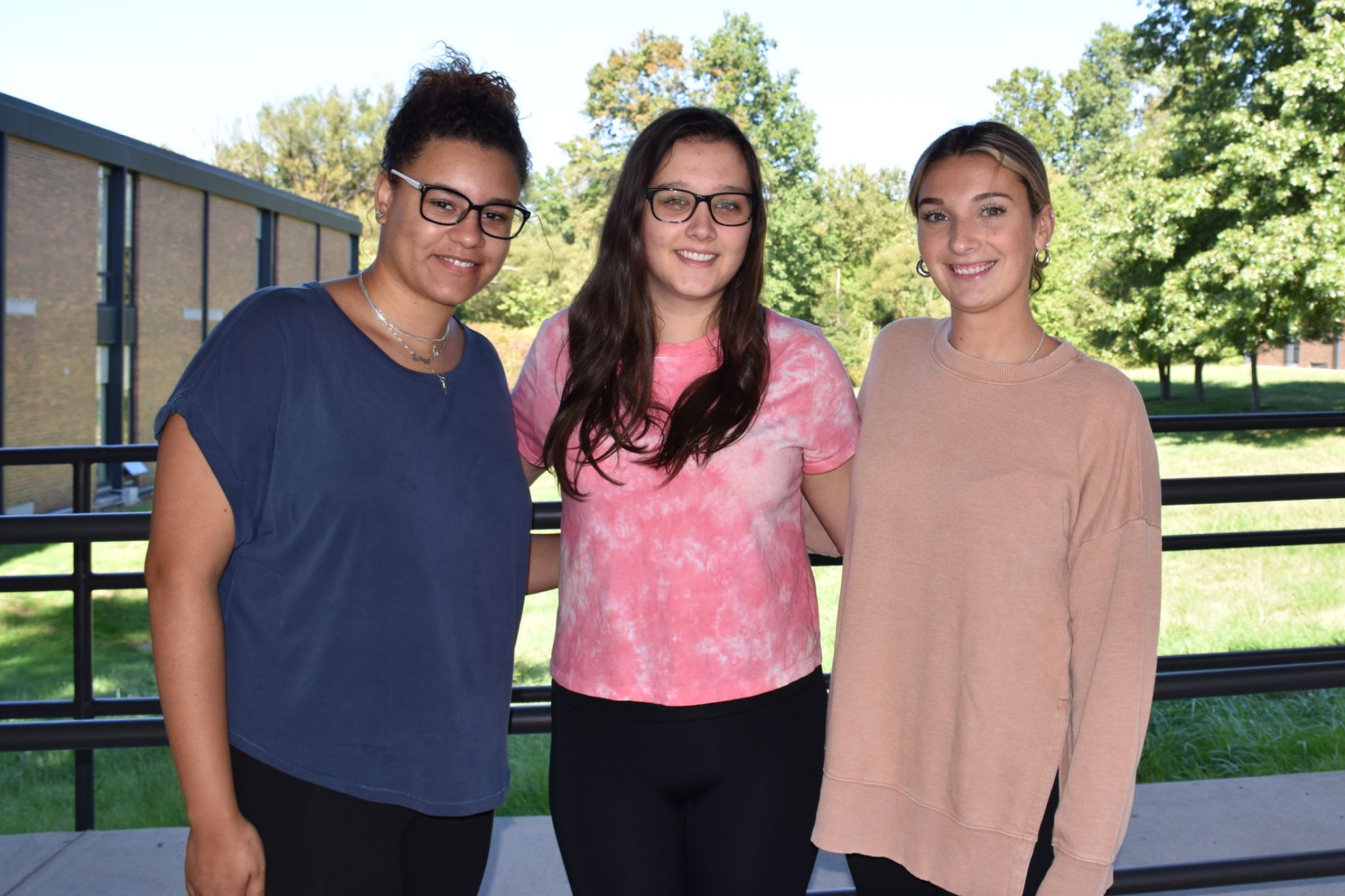 Three GMercyU Computer Information Science students were awarded the Clare Boothe Luce Scholarship for the 2022-2023 school year.
The scholarship is the single largest source of funding for women in the fields of science and engineering, intended to close the gender gap within the STEM disciplines and throughout leadership roles within higher education.
Real-World Opportunities
Internship and employment opportunities for GMercyU's computer science college students are plentiful. Places students have interned or worked in the past include:
Blue Cross Insurance
Bristol-Myers Squibb Pharmaceutical
GMercyU's Office of IT
Gwynedd Mercy Academy
Hewlett Packard Computers
IBM
L'Oréal Cosmetics
Lockheed-Martin Aerospace
McNeil Laboratories Pharmaceutical
Merck & Company Pharmaceuticals
Nationwide Insurance
Noetic Software Corporation
Pennsylvania Sibling Support Network
Procter & Gamble
Rohm & Hass Chemical
Siemens
Social Security Administration
UNISYS
U.S. Navy
Vanguard
CIS majors can also serve as volunteer mentors for the high school students who are members of GMercyU's Girls Who Code after-school program. The mission of Girls Who Code is to close the gender gap in technology where females are underrepresented.

The club meets on campus once a week.
Technology skills – combined with GMercyU's emphasis on "soft skills" employers want (communication, critical thinking, problem-solving) – can help you thrive an industry of well-paid, in-demand jobs.
Top Jobs for CIS Majors
Information Security Analyst
In 2023, U.S. News ranked this job as the #5 in 100 Best Jobs, #5 in Best STEM Jobs, and #2 in Best Technology Jobs.
Description: Spend your days fighting cybercrime. Protect an organization's databases by designing and implementing secure systems and responding to threats.
Degree Requirements: A bachelor's degree.
Average Salary: According to the Bureau of Labor Statistics, the median annual salary in 2022 was $112,000. 
Source

Machine Learning Engineer
The job site Indeed ranked Machine Learning Engineers as its #8 best job of 2023.
Description: Launch your career in artificial intelligence by creating self-running software that is built to improve itself as it "learns" from its own results. 
Degree Requirements: A bachelor's degree; more senior roles may require an advanced degree.
Average Salary: In 2023, the average salary is $115,430. 


Mobile Application Developer
Description: Create new game-changing apps for smart phones and tablets! With a projected 25% increase in job growth through 2032 (more than eight times the national average) software developer careers have phenomenal potential.*
Degree Requirements: A bachelor's degree.
Average Salary: In 2022, the average median pay was $127,260. 
Source
More Possible Careers for Computer Information Science Majors
Analyst / Programmer
Applications Programmer
Artificial Intelligence Programmer
Biometrician / Biostatistician
Computer Aided Designer Software Engineering Specialist
Computer Animator
Computer Applications Engineer
Computer Consultant
Computer Engineer
Computer Facilities Manager
Installation and Test Specialist
Computer Marketing / Sales
Computer Operator
Computer Programmer
Computer Scientist
Computer Service Technician
Computer Systems Analyst
Data Base Analyst or Manager
Data Communications Analyst
Data Control Administrator
Data Processing Manager
Database Manager/Administrator
Distribution Manager
Educator / Trainer
End-User Computing Manager
End-User Technician
Hardware Salesperson
Hardware Service Person
Information Systems Application
Information Systems Manager
Internet Developer
Internet Marketing Analyst
LAN Manager
Logistics Manager
Media Center Manager
Network Administrator / Manager
Online Services Manager
Operating Systems Programmer
PC Support Specialist
Software Development Specialist
Software Package Marketer
Software Support Specialist
Software Support Technician
Systems Administrator
Systems Analyst Consultant
Systems Programmer
Systems Technical Manager
Technical Sales Representative
Technical Support Representative
Technology Consultant
User Support Analyst
Web Master
* This is only a partial list and not meant to limit you. Some of these careers may require additional education.
See where cybersecurity talent gaps exist in your area and around the country. The following resource is sponsored by NIST and the U.S Department of Commerce.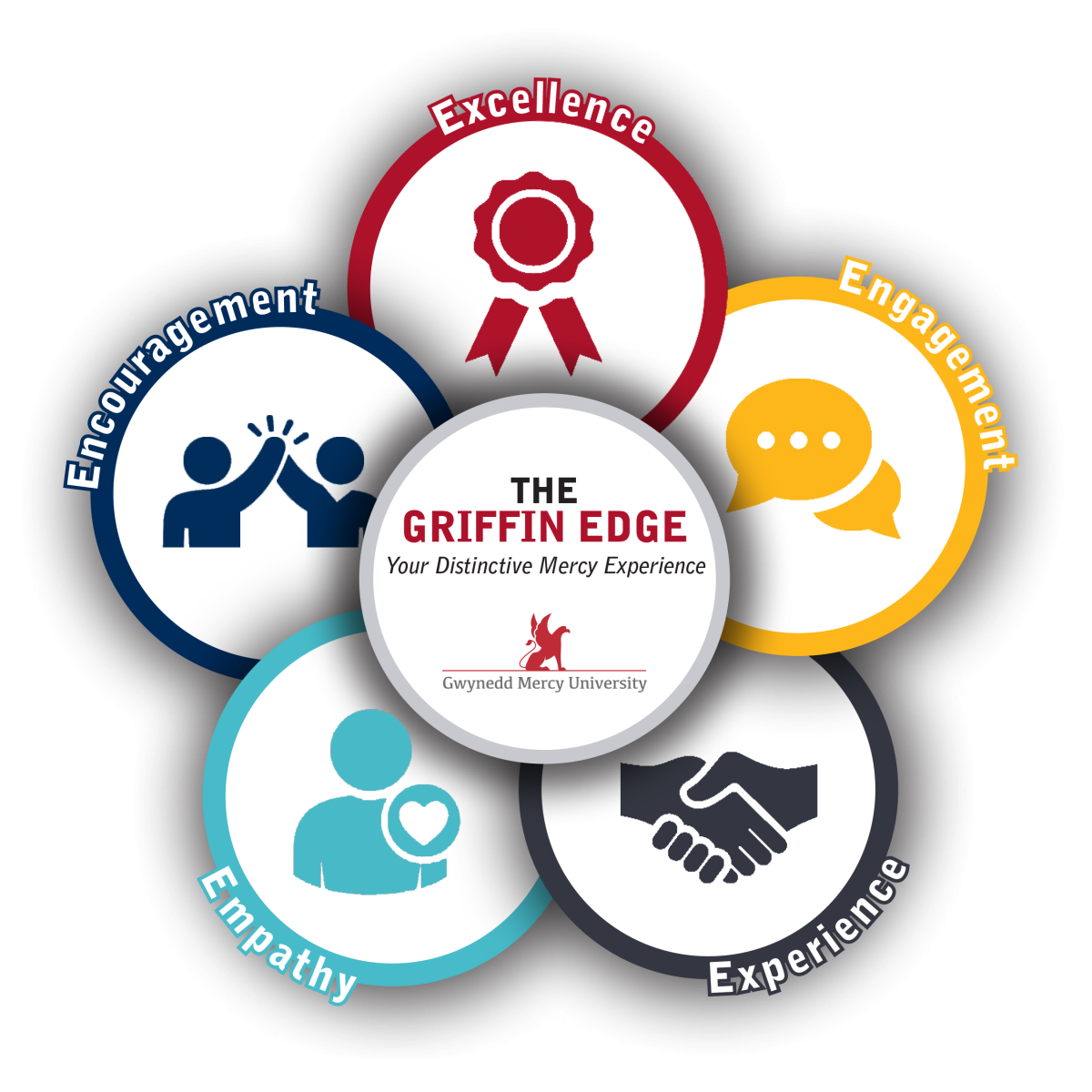 The Griffin Edge is comprised of five touchpoints -- Excellence, Engagement, Experience, Empathy, and Encouragement -- that become the cornerstones of your Distinctive Mercy Experience as a full-time undergraduate student.
The Griffin Edge includes an e-portfolio for documenting your GMercyU educational and extracurricular experiences (no matter your major), reflecting on those experiences, and receiving feedback from faculty. It's designed to help you take ownership of your educational journey and chart the right career path for you. It will also help you learn how to talk about your college experiences in meaningful ways — and that can make all the difference in a job interview. 
For example, a student might say in a job interview: "I conducted research at the undergraduate level." 
A Griffin Edge student might say: "The opportunity to conduct my own research alongside expert faculty taught me the importance of being exact in my data collection and analysis. I was even able to present my findings at our annual research conference! I know this is the career for me."
Learn more about the Griffin Edge here.

Jennifer Novak '22
Current Position: Cybersecurity Analyst, Ernst & Young
During her time at GMercyU, Jennifer conducted undergraduate research on malware and taught a digital forensics summer camp for kids with a lesson that she conceived and pitched to Black Rocket. 
"Professor Cindy Casey was my advisor and the first time we met, I knew I made the right decision. During my job search, she was helpful with connections and interview tips — offering the right steps to help me get where I wanted to be." Learn more about Jennnifer's GMercyU experience.

Ethan MacBain-Adornetto '22
Current Position: Co-Manager, IconINK LLC and Web Developer
Ethan feels his major and concentration in Web Design & Multimedia are a perfect match for him. "Multimedia, photo editing, video editing – I have a passion for all of that," he said. "In CIS, you learn a whole host of skills, from programming to hardware assembly, and you earn valuable certifications."  


In his free time, Ethan builds on Rec Room, a free virtual reality app, and documents his VR work on his YouTube channel. One of his tutorials has garnered more than 20,000 views.  Learn more about Ethan's GMercyU experience.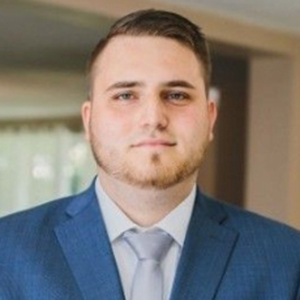 Valentin Semenyuk '21
Current Position: Cybersecurity Engineer, Interactive Security Holdings, Inc.
Valentin works at a cybersecurity firm, where he identifies web vulnerabilities to improve security. He is also pursuing his master's degree in cybersecurity. Valentin landed the job months before graduation and he feels his CIS major and Cybersecurity concentration gave him the skills and connections he needed to land his internship, which then helped him launch his career. 
"Whether for cybersecurity, graphic design, or software engineering, GMercyU has the best professional staff. They will work with you to ensure your success, as well as push you to make sure you are doing your absolute best." Learn more about Valentin's GMercyU experience.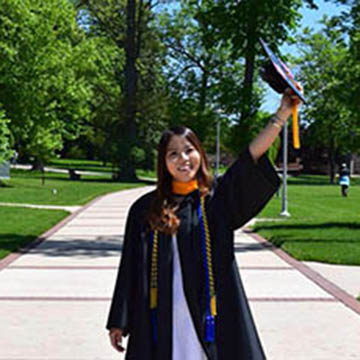 Jenny Kyoung '19
Current Position: Associate Program Manager at Berkadia
For Jenny's CIS capstone project, she created a dating app using Xamarin and C# programming languages. At GMercyU, she was a member of the Student Government Association, Campus Ministry, Student Activities Committee, and two honor societies. She also served as a Grifin Ambassador and was in the Griffin Student Leadership Institute.
"The CIS program offers opportunities for internships, obtaining certifications, and fun, hands-on projects. You'll also learn a lot of different programming languages and software. When it's time to go out in the real world, you'll have an astounding resume to submit." Learn more about Jenny's GMercyU experience.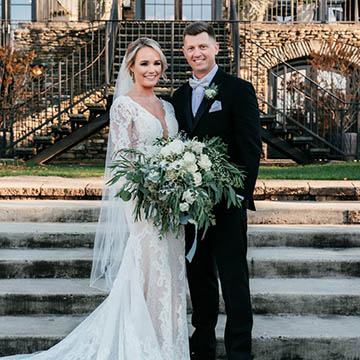 Neil McGarry '17
Current Position: Systems Engineer Associate at Lockheed Martin
A former Griffin soccer player and commuter student, Neil's CIS capstone project led to a job at his professor's company, Noetic Software, where Neil worked on navigation systems for the military – that job gave him the experience he needed to qualify for a job at Lockheed Martin.
"I liked that the professors at GMercyU had a lot of industry experience prior to teaching, or had current knowledge of the industry." Learn more about Neil's GMercyU experience.

See all CIS Success Stories.
In CIS, you learn a whole host of skills, from programming to hardware assembly, and you earn valuable certifications.