Radiation Therapy Program - Bachelor of Science Degree in Radiation Therapy

Earn Your Degree from a Leader in Radiation Therapy
Gwynedd Mercy University's BS in Radiation Therapy program has been a regional leader since its inception 40 years ago. Among radiation therapy schools in the Philadelphia area, GMercyU was the first to offer JRCERT-accredited BS degree in Radiation Therapy.

The program is proudly offered through the Frances M. Maguire School of Nursing and Health Professions, an innovator and leader in nursing and healthcare for more than 60 years.
A Four-Year Degree in Radiation Therapy
This degree is for high school graduates or college transfer students who meet the admission criteria of the University and the Radiation Therapy Program. Applicants must be proficient in math and science in order to succeed in the radiation therapy degree.


Schedule Your Required Shadow Visit
 
More Degree Options
Already a registered or registry-eligible radiographer and want to continue your education? We offer a 20-month Bachelor of Health Science in Radiation Therapy degree program within our radiation therapy school.
Already a registered radiation therapist and interested in completing your Bachelor of Science in Radiation Therapy? We also offer a Bachelor of Science in Radiation Therapy (Degree Completion), designed for graduates of a JRCERT-accredited Radiation Therapy Program as a degree completion program. Students must be ARRT registered in Radiation Therapy. General Education courses can be completed on a full-time, part-time, evening, or daytime basis. The requirements to complete the Bachelor of Science in Radiation Therapy (Degree Completion) is a review of all previous coursework and life experience credits evaluated on an individual basis. All transcripts must be submitted with the application. Please refer to the curriculum for General Education requirements, and see our Admission Requirements below for more information.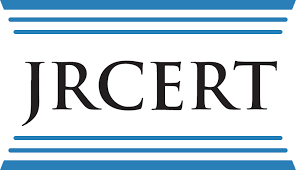 Our Radiation Therapy programs are accredited by the Joint Review Committee on Education in Radiologic Technology (JRCERT) 
20 North Wacker Drive, Suite 2850
Chicago, IL 60606-3182
(312) 704-5300
email: mail@jrcert.org 
The program is accredited for five years, with the next self-study due in 2024.
To register a complaint, please contact:
Joint Review Committee on Education in Radiologic Technology (JRCERT)
https://www.jrcert.org/students/process-for-reporting-allegations/report-an-allegation/
To view Radiation Therapy pass rates, employment rates, and Program Completion rates, see our Program Effectiveness document (PDF).
Program Details
At GMercyU, one of the top radiation therapy schools in PA, you will be prepared to deliver competent and compassionate patient-centered care. In keeping with our Mercy tradition, our curriculum is career-oriented but also helps you build a strong foundation in liberal arts and ethics, so you are prepared to treat the whole person with respect and dignity. You can build on your educational foundation in radiation therapy and take your career in different directions including administration, dosimetry, research, education, and direct patient care.
Program highlights include:
A minimum of three clinical placements through affiliation agreements with 30+ cancer management centers in the area (see list under "Clinical Opportunities")
Our state-of-the-art teaching tool, the VERT (Virtual Environment of a Radiotherapy Treatment room), offers a safe, simulated radiotherapy treatment room complete with 3D views and life-size visualizations.
Individualized attention through our low 13:1 classroom student-to-faculty and 1:1 student-to-clinical instructor ratios
All radiation therapy major courses taught by experienced faculty, no teaching assistants
The lasting value of a four-year degree from a radiation therapy school accredited by The Joint Review Committee on Education in Radiologic Technology

 

(JRCERT) for the past eight years
Mission Statement
The mission of the Radiation Therapy Program is consistent with the mission of the University in that it offers a career-oriented program that prepares competent entry-level radiation therapists who provide empathetic patient-centered care.
 
Philosophy
Consistent with the Mission of Gwynedd Mercy University, it is the goal of the Radiation Therapy Program to offer a career-oriented program that provides moral, social, intellectual, cultural, and spiritual development of the individual. We believe that it is necessary that our graduates not only view patients as whole persons requiring medical assistance, but who will also support them with regard for the dignity of the individual. In order to fulfill this belief and philosophy, we offer a fully integrated curriculum that encourages interest in the humanities as well as theory and clinical experience in the current technology of radiation therapy. Theory within the concentration is strengthened throughout the program with everyday practical experience that permits the individual to enter the job market immediately following graduation.
Program Goals
Graduates will be competent entry-level radiation therapists.
Students will demonstrate critical thinking.
Students will demonstrate effective communication skills.
The students/graduates will model professionalism.
Program Learning Outcomes
At the completion of the radiation therapy program, the graduates will demonstrate:  
Empathic patient-centered care
Application of appropriate radiation safety principles
Accuracy in performing radiation therapy procedures
Effective oral and written communication skills
Appropriate response to events in clinical and lab situations
Appropriate professional behaviors
In addition to general education requirements, you will complete the following courses:
Radiation Therapy Courses - 69 Credits
| | |
| --- | --- |
| RTS 100 | Introduction to Radiation Therapy |
| RTS 101 | Orientation to Clinical Education I (2 credits) |
| RTS 107 | Principles of Medical Imaging & Rad. Positioning |
| RTS 110 | Orientation to Clinical Education II |
| RTS 200 | Radiation Biology  |
| RTS 202 | Principles of Radiation Oncology Patient Care (2 credits) |
| RTS 203 | Principles of Technical RT (2 credits) |
| RTS 204 | Clinical Education I |
| RTS 208 | Tech. Radiation Therapy I |
| RTS 209 | Clinical Oncology I (1 credit) |
| RTS 303 | Clinical Education II  |
| RTS 304 | Tech Radiation Therapy II |
| RTS 305 | Clinical Oncology II (1 credit) |
| RTS 306 | Applied Radiation Physics I |
| RTS 307 | Principles of Medical Dosimetry |
| RTS 308 | Cross-Sectional Anatomy (2 credits) |
| RTS 320 | Clinical Education III |
| RTS 400 | Tech Radiation Therapy III (1 credit) |
| RTS 402 | Applied Radiation Physics II |
| RTS 403 | Clinical Education IV |
| RTS 404 | Advanced Medical Dosimetry (2 credits) |
| RTS 406 | TQM in Radiation Oncology (1 cred |
| RTS 407 | Clinical Education V  (4 credits) |
| RTS 408 | App Physic of Advanced Treat Tech 2 credits) |
| RTS 410 | Capstone Seminar in RT (2 credits) |
| RTS 4000 | Capstone Research Project |
​
Additional Courses – 9 Credits
| | |
| --- | --- |
| HS 100 | Introduction to Allied Health (2 credits) |
| HS 208 | Basic Pathophysiology  |
| HS 305 | Teaching in Health Profession |
| HS 403 | Current Topics in Health Care |
| PHY 111 | Physics for AH Services |

Credit Requirement
A minimum of 131 credits is required for the bachelor of science in radiation therapy degree. See the undergraduate catalog for more information and course descriptions.
In addition to general education requirements, a student will need to successfully complete the Radiation Therapy (RTS) core courses, with a grade of C or higher, and a grade of B or higher in clinical education requirements. A student must have a cumulative grade point average of a least a 3.0 in all the RTS core courses in order to graduate from the program.
In addition, a student must complete all required competencies as part of the clinical education courses, and complete all rotations in the clinical education setting.
Upon successful complete of radiation therapy program curriculum, a student is eligible to take the American Registry Of Radiologic Technologists (ARRT) credentialing examination.
The formal University graduation ceremony is regularly held in May. It is a privilege for the student to attend the graduation ceremony; however, it is not compulsory for students to attend. Students who choose not to attend graduation are requested to notify the office of the Vice President for Academic Affairs of this decision. Students electing not to attend graduation ceremonies are responsible for payment of the graduation fee as posted in the University Catalog. The degree will be conferred at the graduation ceremony immediately following the completion of all stated essentials for this approved program and the payment of all required fees.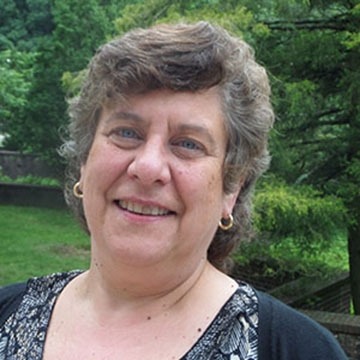 Rose Troutman, MS, RT, (T)
Position: Assistant Professor and Program Director, Radiation Therapy
Did You Know? Professor Troutman has worked in the field of radiation therapy for 30+ years and is an experienced educator with more than 20 years of teaching experience.
Read bio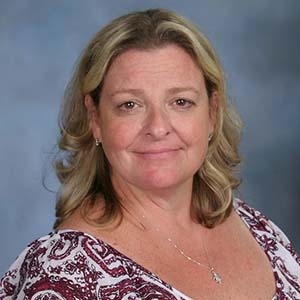 Lorraine Quarles, MS, RT (T)
Position: Assistant Professor, Radiation Therapy
Did You Know? Professor Quarles previously worked as a dosimetrist at the American College of Radiology.
Read bio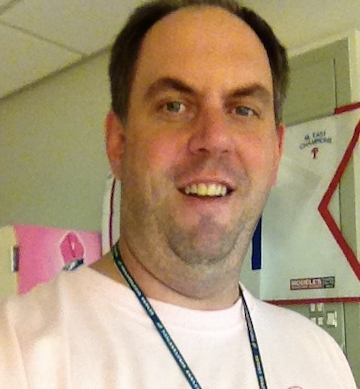 David Romanofski, Med., RT(R)(CT)(T), ARRT
Position: Adjunct Professor, Radiation Therapy
Did You Know? Professor Romanofski has worked in the diagnostic profession for 30+ years and has been published numerous times in RT peer-reviewed journals.
Read bio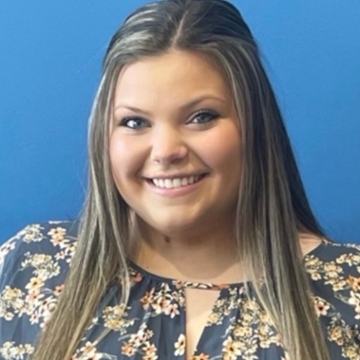 "[Assisant Professor and Program Director] Rose Troutman went above and beyond to help all of us during all four of our years at GMercyU. Even when we were going through lockdown during the Covid pandemic, Rose was there to support us every step of the way. I always felt like she had our back," said Radiation Therapist Elyse Morceri '22, who landed her job at Astera Cancer Care right after graduation.
Real-World Opportunities
GMercyU's Radiation Therapy programs are affiliated with the following organizations, where you could complete your required clinicals:
Christiana Care Health Systems

Concord Health Center
Helen Graham Center

Corporal Michael J. Crescenz Veterans Affairs Medical Center
Einstein Medical Center Montgomery
Einstein Medical Center Philadelphia
Fox Chase Cancer Center

Buckingham / Community Hospital
East Norriton
Main Campus

Penn Medicine Health Care Network

Hospital of University of PA Perelman Center
Penn Medicine Chester County Hospital
Penn Medicine Doylestown Hospital
Penn at Lancaster General Hospital, Ann B. Barshinger Cancer Institute
Penn Medicine Pennsylvania Hospital
Penn Medicine at Valley Forge

Jefferson Health Torresdale
Lehigh Valley Hospital
Main Line Hospital Inc.

Bryn Mawr Hospital
Lankenau Campus
Newtown Square
Paoli Cancer Center
Riddle Memorial Hospital

MD Anderson at Cooper at Redeemer Health
Pottstown Memorial Hospital
St. Luke's Health Care Network

Allentown Cancer Center
Anderson Cancer Center
Bethlehem

St. Mary Regional Cancer Center
Temple University Cancer Center
Thomas Jefferson University Hospitals Asplundh Cancer Pavilion
The Milton S. Hershey Medical Center
Tower Health System Reading Hospital
Wellspan Ephrata Cancer Center
Wellspan Health - York Cancer Center
As a radiation therapist, you will work directly with patients, radiation oncologists, and radiation physicists using advanced equipment to administer high energy x-rays, radioactive materials, and other sources of ionizing radiation to treat cancer.
In addition to an outstanding five-year employment rate for GMercyU graduates, radiation therapy is a well-paid career choice.
According to the Bureau of Labor Statistics, the median annual salary for radiation therapists in 2022 was $89,530, with the top 10% earning more than $133,260.
More possible careers for radiation therapy majors include:
Application Specialist
Biomedical Engineer
Health Administrator
Health Professions Educator
Medical Dosimetrist
Medical Equipment Sales
Medical Physicist
Radiologist
Radiation Oncologist
*Additional education may be required for some of these positions.
Next Steps
A shadow experience and a written report on your observation are required for applying to this program. It's a great way to see if it's the right fit for you! Please contact admissions@gmercyu.edu to schedule an in-person shadow visit or to view a virtual (PowerPoint) tour of the Radiation Therapy department. 
To learn more about the specific Admissions Criteria for GMercyU's Radiation Therapy programs, click here.
Have questions about GMercyU's admissions requirements or transferring eligible credits? Our Admissions staff is ready to walk you through the process of applying to GMercyU's BS in Radiation Therapy degree.
Email: admissions@gmercyu.edu
Phone: 215-641-5510
Please note: Students enrolling in this program must have the ability to obtain a U.S. background check and other clearances for placement in a U.S. clinical/school setting. U.S. citizenship or permanent residency is also a requirement for licensure within certain academic programs. International students and students who are under DACA status or are undocumented should carefully review the licensure requirements in their state before enrolling in a degree program that leads to licensure. Additional information can be found on the National Conference of State Legislatures website. 
Licensure: This program was designed to meet the licensure requirements of the Commonwealth of Pennsylvania. If you reside in a different state, you should carefully review your home state's licensure requirements prior to enrolling in this program. For more information, please visit our Program Licensure Requirement page.
At GMercyU, we strive to make a quality education accessible to all through financial aid, scholarships, and grants. As a military-friendly university, we welcome service members and participate in all VA educational benefits programs. 
Get the training you need for a rewarding, successful career in radiation therapy. Start your journey today!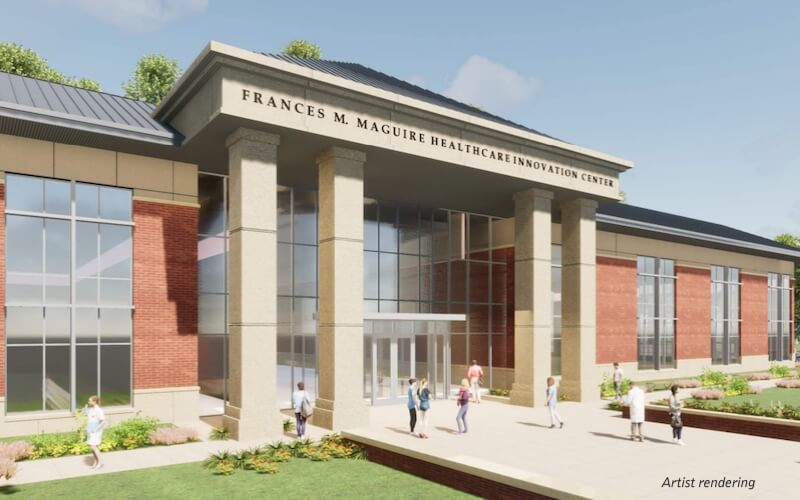 An Exciting Addition to Campus 
State-of-the-art classrooms. Immersive simulation and skills labs. Spaces for collaboration between majors to learn how to treat the "whole" patient, a healthcare best-practice. Outdoor terraces, an airy, spacious atrium, and a convenient micro-market.
When it opens in 2025, it will be the largest academic building on GMercyU's campus.