Accelerated Nursing Program (ABSN, Second Degree)

What Is an Accelerated Nursing Degree?
An accelerated nursing degree is a second-degree nursing program. It's designed for students who wish to obtain a nursing degree while already having a bachelor's degree in another field. GMercyU's accelerated, innovative nursing program is a full-time, 16-month, 67-credit degree program offered on our main campus in Gwynedd Valley, Pa.


Benefits of a Second Bachelor's in Nursing and Accelerated Nursing Degree
Pursuing an accelerated second degree offers many advantages over a traditional nursing program. You can complete a second bachelor's degree in nursing in 16 months, rather than 4 years, which means you can enter the workforce much more quickly.

Another key benefit of getting your accelerated nursing degree as a second degree BSN is that students who do so are viewed as more determined and driven. You can demonstrate to employers that you thrive in a fast-paced environment. In addition, your first degree provides evidence of experience in other fields, adding to your applicable skills.
Request Information
Complete the form below and an admissions counselor will contact you to answer any questions and help as you assemble all the components of your admissions file.
Program Details
The ABSN at GMercyU is a full-time, 16-month, 67-credit second degree BSN program option developed for students who hold a bachelor's degree in another field. 

Licensure: This program was designed to meet national licensure requirements. Carefully review the process of your home state's licensure requirements for more specific details on applying for a RN license. For more information, please visit our Program Licensure Requirement page.
The GMercyU Difference
Our accelerated second bachelor's degree in nursing program features:
Accelerated completion – graduate in just four consecutive semesters (16 months). You must already have a bachelor's degree in another field to enroll in this program.
Enhanced employability – More and more employers prefer nurses with a BSN degree
A future of opportunity – A BSN degree prepares you for entry into graduate education such as our Master of Science in Nursing (MSN) program.
As a GMercyU nursing student, you'll enter an active nursing community led by our experienced professors and health care leaders from across the region. Our classrooms and labs feature state-of-the-art simulation equipment.
GMercyU's accelerated nursing program (ABSN) prepares you to become a confident, capable professional nurse with the skills valued by patients and employers. In this second degree nursing program, you can develop the comprehensive health science knowledge, values and practical clinical skills employers demand. In addition, you'll establish a foundation for your future in the profession, with course content that covers leadership strategies and research capabilities.
Earning your BSN as a second degree will help you achieve a career in the demanding field of nursing. Today's employers increasingly prefer to hire nurses who hold a BSN degree. Nurses who earn a second degree in nursing often offer additional marketable skills that can equip them for future roles in nursing management, education and other areas - even medical journalism or legal consulting.

Most new BSN graduates will need to gain clinical nursing experience before specializing or moving to advanced nursing role The first step in achieving your goals is to obtain your BSN degree.
GMercyU offers online prerequisite courses in the health sciences specifically designed for students like you who want to make the change to a nursing career. These classes are offered online and feature hands-on, at-home laboratory experiences. Prerequisite online nursing courses are offered at $350 per credit. You may also complete these courses at another accredited college or university. If any of the required prerequisite science courses did not include laboratory sciences or were completed more than seven years ago, you will need to complete and pass these courses before beginning your BSN degree. Virtual Labs for the science courses are not accepted. In addition, the Nutrition course must be taught by a Registered Dietician. We offer online health sciences prerequisites that can help you fill any gaps in your knowledge.
Nutrition (7-week course)
Developmental Psychology - Across the Lifespan (5-week course)
Statistics (5-week course)
Microbiology with Lab (8-week course)
Anatomy & Physiology I with Lab (8-week course)
Anatomy & Physiology II with Lab (8-week course)
Chemistry for the Allied Health Sciences with Lab (8-week course)
Visit our Online Nursing Prerequisites page to learn more.
Required Courses
NUR 208
Introduction to Professional Nursing (2 credits)
NUR 209
Fundamentals of Nursing Practice (4 credits)
NUR 212 
Health Assessment in Nursing (3 credits)
NUR 219 
Nursing Medication Mathematics (1 credit)
NUR 307 
Nursing Care of Adults (6 credits)
NUR 313 
Contemporary Issues in Professional Nursing (2 credits)
NUR 316 
Nursing Care of Clients with Alterations in Behavioral Health (4 credits)
NUR 317 
Nursing Care of Women, Children, and Families (5 credits)
NUR 319 
Nursing Care of Adults with Complex Health Care Problems (5 credits)
NUR 324 
Patho/Pharm Integrated Concepts (4 credits)
NUR 413 
The Older Adult (3 credits)
NUR 417
Genomics in Nursing (4 credits)
NUR 419 
Synthesis of Learning for Nursing Practice (6 credits)
NUR 422 
Health and Illness in the Community (5 credits)
NUR 423 
Global Health and Health Policy (2 credits)
NUR 460 
Research/Evidence Based Practice (3 credits)
RS 231 
Bioethics (3 credits)
NUR 4001
Leadership and Management in Professional Nursing – Capstone (3 credits)
NUR Elective
414: Complementary and Integrative Healthcare
415: Selective Health Problems of Women and Children
(each 3 credits)
You will also complete clinical rotations in local health care facilities. GMercyU has a wide network of health care affiliations, and your instructors will be able to help you obtain a clinical placement. Clinical placements are subject to hospital availability and some require evening or weekend hours.

This program requires a criminal background check, child abuse clearance, certain immunizations, and other health-related clearances in order to participate in clinical experiences. 
See the undergraduate catalog for more information and course descriptions.
Here are some places where GMercyU's nursing students have completed their clinicals:
Abington Jefferson Health
Doylestown Hospital
Grand View Hospital
Chestnut Hill Hospital
Mercy Philadelphia Medical Center
Paoli Hospital
Bryn Mawr Hospital
Trinity Health
Holy Redeemer Hospital
Mercy Fitzgerald Hospital
Mercy Suburban Hospital
Einstein Montgomery
Foulkeways
Montgomery County Emergency Services
Artman Lutheran Home
Aria Health
Children's Hospital of Philadelphia
Mercy Medical Center
St. Christopher's Hospital for Children
For more than 60 years, the Frances M. Maguire School of Nursing and Health Professions at Gwynedd Mercy University has been a hub for nursing program options in the Philadelphia area. Pursing a BSN degree involves continued growth as an educated person and citizen of the world, as well as education as a professional nurse infused with Mercy values.

Our accelerated nursing program option educates students to become skilled nurses who go on to provide high quality patient care and serve as leaders in the field. A GMercyU nursing education can prepare you to make the change to a career with real meaning and purpose — a career as a professional registered nurse.
More Degree Options to Fit Your Life
If you cannot commit to full-time accelerated nursing programs, or don't meet the prior education requirements for a second bachelor's, the School offers a Weekend BSN program and a four-year Bachelor of Science in Nursing (BSN) degree program on our main campus in Gwynedd Valley, PA.

The Weekend BSN program option, which can be completed in just three years, is another second-degree nursing program available to students with a bachelor's degree in another field who want to transition to a career in nursing.

The four-year undergraduate BSN program is for aspiring nurses who do not already have a bachelor's degree in another field.
Or, apply for our Direct Entry Master of Science in Nursing degree, a master's-level nursing degree for career changers who hold a bachelor's degree in another field. It's designed to help students make the transition to nursing with an advanced foundation of knowledge and skills.


Accreditation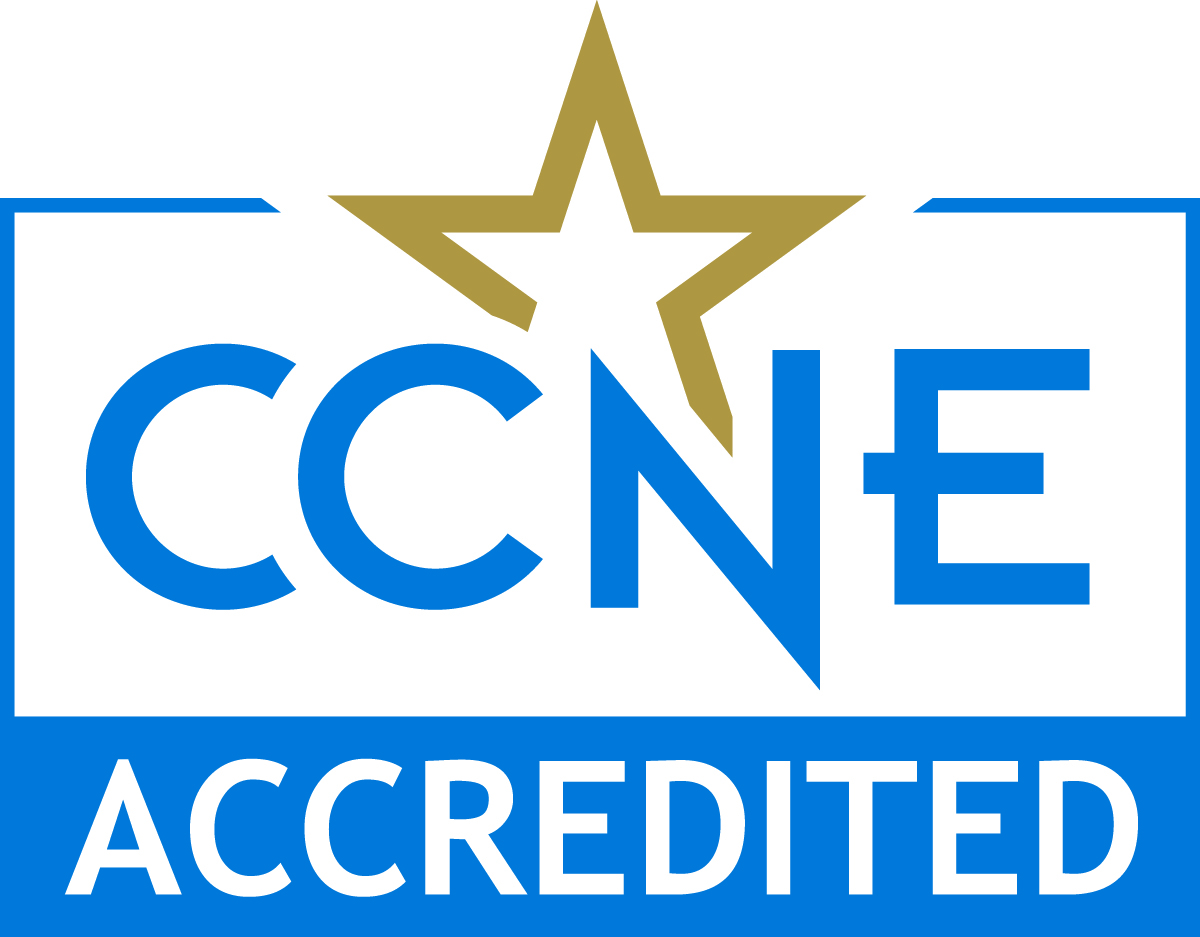 The Accelerated BSN (ABSN) program at Gwynedd Mercy University is accredited by the Commission on Collegiate Nursing Education (www.ccneaccreditation.org).

The Accelerated BSN, Weekend BSN, and the traditional BSN programs have remained approved and in good standing with the PA State Board of Nursing since their inception.


Begin Your Nursing Journey with GMercyU
Get the education you need for a career that changes lives: earn your Accelerated Bachelor of Science in Nursing with GMercyU. Call 844-707-9359 or e-mail accelerate@gmercyu.edu to contact an admissions counselor, or begin your online application now!