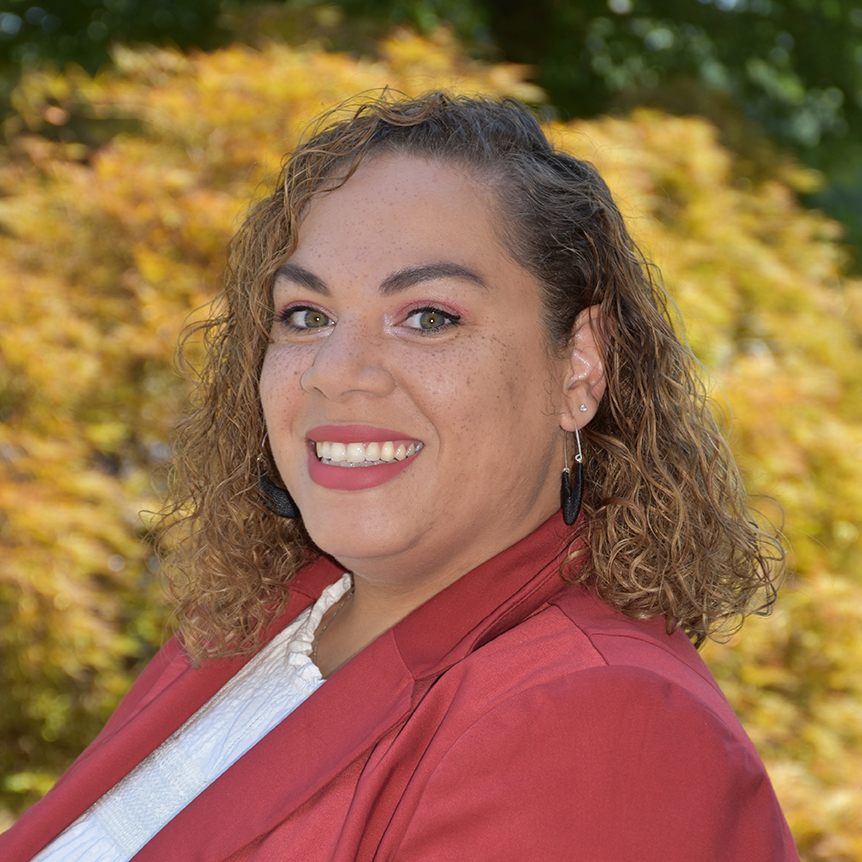 I remember sitting down with my parents and laying out the list of schools I wanted to apply to. I felt their support despite neither of them having attended college themselves. They wanted what was best for me, and if this was the path I decided to take, they were determined to help "figure it out."

I am proud to be the first member of my family to attend college, but I also know firsthand the challenges first-generation students face during the admissions process. I hope this page is helpful to you, but if you have any questions during your journey, please don't hesitate to reach out to the Admissions Department. That's what we're here for! 
—Aimee Huffstetler, MA, Assistant Vice President for Enrollment 
Exploring Colleges / Applying to College 
Here at GMercyU, it is our goal to make the college search and application process as simple as possible for students, families, and all of their advocates. Below you will find some of our best advice for navigating this exciting but sometimes overwhelming time.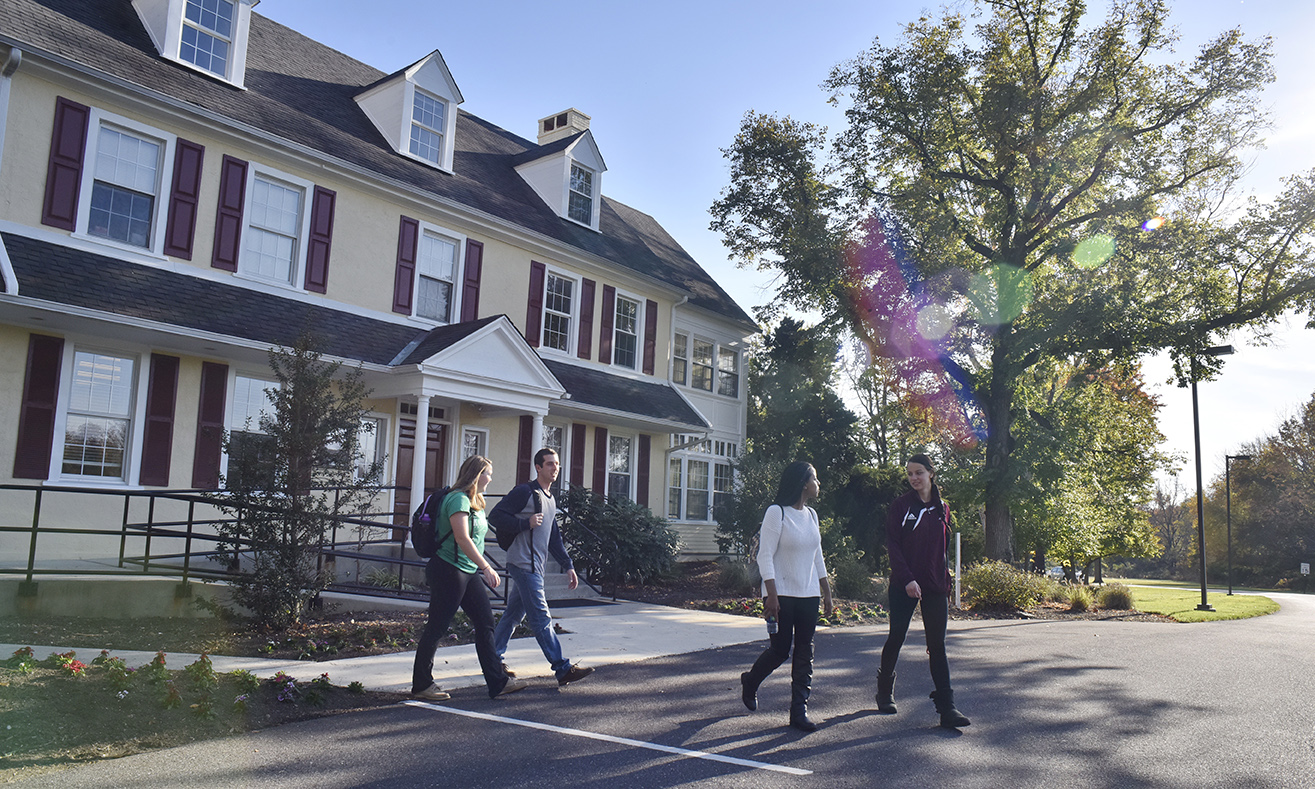 Schedule a Campus Visit  
During your time in college, you will be looking to create your community, and we want to be sure that you can see yourself positively impacting our community. At GMercyU, we offer students, families, and advocates a range of tour options so you can choose what's best for you.  Check out all of our visit options here.
Our Open Houses feature opportunities for the people that are supporting students through their college process, or advocates, to ask questions about everything from student safety and student support services to dining services and peer tutoring details. Parents, guardians, and advocates find them especially helpful! 
We want to ensure that all students have access to our campus tours and programming. If you have Spanish-speaking family members or advocates, please let us know so we can support a visit for you in Spanish. 

Common College Terms, Defined
One of the most overwhelming and confusing parts of the college search and application process is all of the unfamiliar words and terms you'll likely encounter.
For example, what's a FAFSA? (It's the Free Application for Federal Student Aid.) And what is super-scoring? (It's when a school takes your best ACT/SAT reading score and your best math score and combines them into your "super score.") 
Here is a list of common admissions and academic terms, defined — knowing them will help you with the admissions process and help you navigate college once you've become an undergraduate student.  
You're in good company: 60% of GMercyU students in Fall 2022 identified as first-generation.
GMercyU Resources for a Successful College Experience 
As you explore schools and start to compile your list, you'll start to learn what types of resources schools have to offer. Below are some of ours: 
GMercyU class sizes are intentionally small, so your faculty can get to know you personally and advocate for your success. Unlike at bigger schools, at GMercyU there are no teaching assistants (graduate students who assist professors) – only expert professors, ready to share their years of experience and their career connections.
GMercyU students can always get the academic help they need, when they need it! GMercyU's Student Success Center offers free tutoring services, success coaching, advising, and much more.
Learn more about the Student Success Center here.
Part of the Student Success Center, GMercyU's Career Development Center is here to support students and alumni with their career goals and needs. They offer individual appointments, virtual resources, and workshops.
How they can help:  
Discuss career / major choices or changes 
Resume and cover letter assistance 
Job and internship search tips and resources 
Interview strategies and practice interviews 
Workshops, job fairs, networking events 
Learn more about the Career Development Center here.
The transition to college can sometimes be tough. That's why our GMercyU's Counseling Services Center offers a confidential and supportive place to address personal concerns, emotional stress, or other mental health and wellness issues with a qualified counselor. You can schedule individual counseling sessions with a Counseling Services staff member. 
Learn more about Counseling Services here.
The transition from high school to college can be both exciting and unfamiliar. As an incoming first-year student, you'll be enrolled in the First-Year Experience (FYE) program, which will teach you about the academic expectations of college, campus life, and service to the community. The program includes two courses.
At GMercyU, you'll find dozens of clubs, organizations, leadership programs, and other great ways to meet new friends, expand your resume, have fun, AND create memories and relationships that will last a lifetime.
Learn more about the Office for Student Engagement here.
The Griffin Edge will help you make the most out of your college experience. A personalized program for all GMercyU undergraduate students, it helps you outline an intentional, reflective, and proactive college journey that will reinforce your current path or help you discover a new one. 
 
It will also help you define your college experience in concrete and meaningful ways, so you can ace future job or graduate school interviews and launch a successful career.
For example, a student might say in a job interview, "I conducted research at the undergraduate level." But a Griffin Edge student might say, "The opportunity to conduct my own research alongside expert faculty taught me the importance of being exact in my data collection and analysis. I was even able to present my findings at our annual research conference! I know this is the career for me."  
The Griffin Edge encompasses all of the student resources shared on this page and more.
Location matters — and we are lucky to love ours. Away from the hustle and bustle of city life, but with easy access to Philadelphia just 30 minutes away, our 145-acre campus offers a peaceful and safe place to live, learn, and grow. Shopping, restaurants, and entertainment are also just minutes away. 
Contact Admissions 
Your Admissions Counselor will walk you and your family through every step of the admissions process, from completing your application to filing your FAFSA. We look forward to hearing from you and helping you every step of the way!  
Email: admissions@gmercyu.edu  
Phone: 215-641-5510