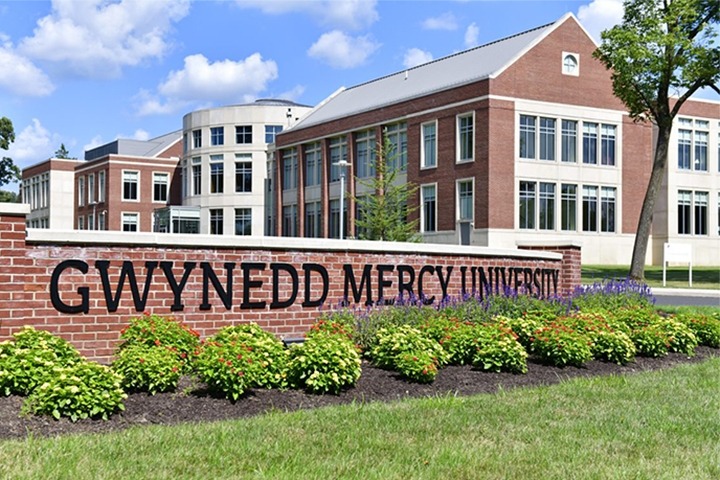 By GMercyU's Office of Admissions and Registrar's Office 
Admissions Terms
One of the most overwhelming and confusing parts of the college search and application process is all of the unfamiliar words and terms you'll likely encounter. We compiled a list of some of the top terms you may come across and what they mean.
Grants = Funds toward your tuition that you do not need to pay back

FAFSA = Free Application for Federal Student Aid
This is the first step in helping to make college affordable, and it is a big one. There are actions you must take to complete the FAFSA, so please see more details here. Don't forget that the first "F" in FAFSA is free, so you will never be asked to pay a fee to complete.
First-Generation College Student = If neither one of your parents earned a four-year college degree, you are a first-generation college student.
Scholarships = Just like grants, they are funds you do not need to pay back.
Super-scoring = This is when a school takes your best ACT/SAT reading score and your best math score and combines them into your "super score."
Test-optional = If a school says they're test-optional, it means that you don't have to submit standardized test scores, like the SATs or ACTs. Some schools require them; GMercyU does not. You can submit them if you want to, but not submitting them will not hurt your chances of being accepted into your program.

Academic Terms
Knowing these terms will help you navigate your GMercyU journey as an undergraduate student.
Academic Calendar = Semester-specific dates and deadlines for students officially registered for courses, found on the Academic Calendar page
Academic Year = Period of instruction composed of the fall, spring, and summer semesters
Acadeum = A virtual academic consortium in which member institutions collaborate in sharing online, credit-bearing courses, and programs. As a member, Gwynedd Mercy University makes available to its students online courses offered by other members.
Chosen Name = An alternative to the individual's legal name as designated by the individual in university systems. Learn more on the Diversity, Equity, and Inclusion page.
Class Level = First Year, Sophomore, Junior, Senior. Each level is determined by how many "Total" credits (transfer and GMercyU found on your Unofficial Transcript) you have earned. Does not include credits for which you are currently enrolled as you have not earned those credits yet.
Co-requisite = Course you must register for at the same time as another course. For example, you must register for BIO-107L when you register for BIO-107.
Course Catalog = The complete list of courses offered as part of the curriculum at Gwynedd Mercy University
Course Load = Full time, Three-Quarter time, Half time, and Less than Half time (depends on how many credits for which you are enrolled in each semester)
Course Schedule = List of course section offerings by semester
Course Section = A unique offering of a particular course. For example, HIS-107 DA (offered on Mon/Wed from 8:00am to 9:45am) is a section of the course HIS-107.
Drop = Dropping a course removes it from your schedule and transcript. There will be no public record that you enrolled in the course. In order to drop a course, you must either submit the request through Self-Service or in writing to your advisor. You will not be dropped from a course if you just stop attending.
FERPA = Family Educational Rights and Privacy Act. Federal law that established the right of students to inspect and review their education records and to have some degree of control over the information that is released to the public. Additional information found on the Registrar's page.
First Year = Undergraduate student who has earned 1-29 credits
Full time undergraduate = Undergraduate student enrolled in 12 or more credits in one semester
Half time undergraduate = Undergraduate student enrolled in 4-6 credits in one semester
Holds = Restriction that may stop you from registering for your next semester courses
Junior = Undergraduate student who has earned 60-89 credits
Legal Name = Name on your birth certificate
Less than Half time undergraduate = Undergraduate student enrolled in 1-3 credits in one semester
Non-matriculated = Students not enrolled in a degree or certificate program
Pre-requisite = Course you must complete (or be currently enrolled in) to register for another course. For example, you must complete or be enrolled in ENG-101 in order to take any SEM course.
Semester = Fall (August through December); Spring (January through May); Summer (May through August)
Senior = Undergraduate student who has earned more than 90 credits
Sophomore = Undergraduate student who has earned 30-59 credits
Student ID# = Random number assigned to you as you are entered into our Student Information System (also known as Colleague)
Syllabus = Outline of a course, provided to students by the instructor
Three-Quarter Time Undergraduate = Undergraduate student enrolled in 7-11 credits in one semester
Transcript = Official record of courses and grades earned
Waitlist = When a course is full, you can be added to the waitlist. If a student drops that course section, the next person on the waitlist is notified and has the opportunity to register for that course.
Withdraw = Withdrawing from a course keeps the course on your transcript with a "W" grade. Students who withdraw from a course may still be responsible for the tuition and fees associated with that course (see the University Catalogs for details). In order to withdraw from a course, you must submit the Course Withdrawal form to your advisor.