Best Nurse Practitioner Programs: What to Look for in Top NP Schools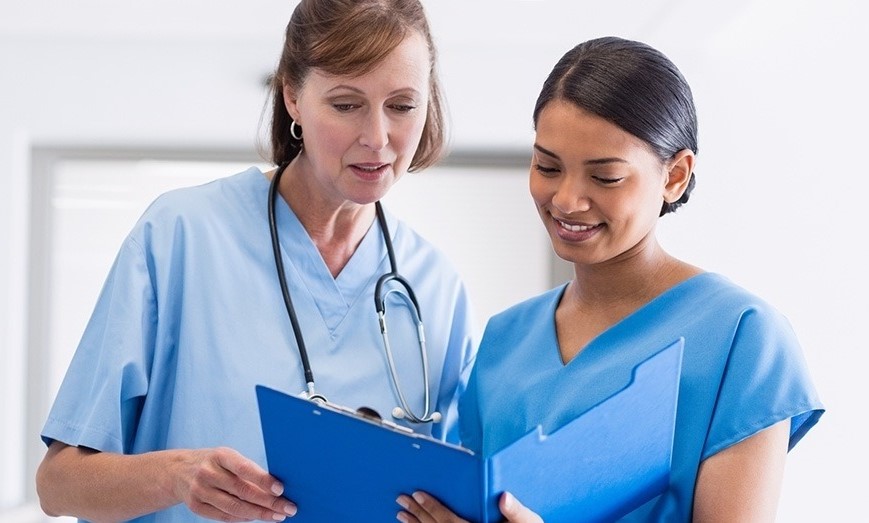 What to Look for in the Best Nurse Practitioner Programs
Factors That Aren't as Important with Nurse Practitioner Programs
How to Begin a Career as a Nurse Practitioner
Nurse Practitioner Degree Options
Find the Best Nurse Practitioner Programs for You

Interested in becoming a nurse practitioner (NP)? There's never been a better time. Growing demand for health care in general and primary care in particular means that the advanced skills and knowledge NPs bring to patient care are also in greater demand. In fact, the U.S. Bureau of Labor Statistics projects that job openings for nurse practitioners will grow by 36% over the 2016-2026 period — an addition of 56,100 new jobs nationwide. This ranks nurse practitioners among the top 10 fastest-growing occupations in the U.S. over the 2016-2026 period.

Becoming a nurse practitioner requires advanced nursing education—at least a Master of Science in Nursing (MSN) plus board certification as a nurse practitioner from the American Nurses Credentialing Center (ANCC).

To stand out in this growing field, you'll need to earn your nurse practitioner degree from an academically-sound nurse practitioner program, which should be approved by the state board of nursing, and accredited by a national nursing accreditation organization. In this guide, we describe what you can learn in a nurse practitioner degree and what to look for in a nurse practitioner school. After reading this, you should be prepared to evaluate NP schools and NP degree programs to find the one that's right for your career.

What to Look for in the Best Nurse Practitioner Programs
There are a variety of factors to consider when evaluating nurse practitioner programs. These include access to clinical experience settings, faculty credentials, program and school accreditation, and more. You'll want to understand what is and isn't a mark of quality so that you make sure you are choosing from the best nurse practitioner programs.

Nurse Practitioner School and Program Accreditation
The first factor to consider when researching top nurse practitioner programs is accreditation. The best nurse practitioner programs will be offered by an accredited college or university and be accredited at the program level.

Nurse practitioner schools should be regionally accredited colleges or universities. This means they have undergone evaluation by one of the six regional accrediting bodies approved by the U.S. Department of Education, and that the school's programs, administration and campus meet appropriate quality standards.

Earning your NP degree at a school without regional accreditation can mean you will not qualify for board certification. Employers may also reject such a degree and credits from your program may not transfer — an important factor to consider if you decide to pursue a Doctor of Nursing Practice (DNP) degree in the future.

NP programs also need to hold programmatic accreditation or be on-track for achieving accreditation, usually from the Commission on Collegiate Nursing Education (CCNE). As with regional accreditation, programmatic accreditation signifies that an NP degree program meets high standards of quality. Successfully graduating from a nurse practitioner degree that is CCNE-accredited ensures you can apply to take your board certification exam and makes your qualification legitimate to employers.

Advanced Simulation and Laboratory Facilities
You'll probably bring experience as a registered nurse (RN) to your nurse practitioner degree, which means you won't be totally new to patient care techniques. However, you will learn advanced science such as pathophysiology and pharmacology during an NP program. It's important to find out whether the nurse practitioner colleges you are interested in offer modern laboratory facilities with simulation environments where you can practice these new skills before you go out on a clinical practicum.

The best nurse practitioner programs will be able to offer a blend of simulation equipment and simulation facilities. Simulation equipment can include interactive patient mannequins that respond to your actions. Simulation facilities can include a general practitioner's exam room, a surgical/ICU suite, a labor and delivery suite, and other settings for you to practice interacting with patients.

Connections with Local Health-Care Facilities
Clinical practicum experiences are critical to a successful nurse practitioner degree. The best nurse practitioner schools offer students a broad range of hospitals, clinics, long-term care facilities, public health projects, and other clinical practicum sites to choose from.

This is critical to your development as a nurse practitioner: You will want to pursue clinicals in more than one setting so you can develop a well-rounded suite of advanced skills. In addition, NP colleges with strong regional partnerships with health-care facilities can offer you plenty of professional networking opportunities once you have graduated.

Make sure you investigate a nurse practitioner school's clinical affiliations and partnerships. It's even more of a bonus if there are faculty teaching in the program with professional connections to clinical sites; they can act as valuable networking connections whether you are seeking a clinical practicum site or your first NP job.

Experienced, High-Achieving Faculty
The faculty members instructing you play an integral role in your learning experience during your nurse practitioner program. They should bring a blend of advanced clinical experience and academic achievement to the classroom and should be practicing nurse practitioners in a similar population focus to the one they are pursuing.

Leadership also matters. Truly excellent faculty can hold leadership positions within the nurse practitioner colleges where they teach, in the hospitals where they practice, and in health-care organizations all while continuing to train the next generation of nurse practitioners. In fact, top nurse practitioner schools will attract nurse practitioner faculty who hold fellowships or leadership positions with organizations such as the American Academy of Nursing, the American Association of Nurse Practitioners and other similar entities.

Program Format Options
Most students who pursue a nurse practitioner degree are already RNs, which means they are already working—and very busy! The best nurse practitioner programs will be able to offer NP degree students flexible scheduling. This can mean on-campus classes at night or on weekends, or a hybrid program that combines online coursework with in-person classes.

Some nurse practitioner schools also offer all online coursework combined with residencies and clinical practicum experiences in your local area. However, it's a good idea to pursue a nurse practitioner degree with NP schools that offer you the best possible clinical practicum site and professional networking options — that usually means choosing from schools in your region.

Age of the Nursing School
Nursing schools build expertise and community connections over time. When searching for the best nurse practitioner colleges, look for ones with nursing schools that have been in operation for many years. Older schools are more likely to have deep connections with local health-care facilities, have reputations that draw the best faculty, and have strong career services departments that can connect you to employment opportunities once you graduate from your NP degree.

The age of individual nurse practitioner programs is less important—new nurse practitioner specialties emerge all the time. Older, reputable nurse practitioner schools launching new NP degree programs are just doing what good nursing schools do: evolving with the needs of the profession.

A Factor That Isn't as Important with Nurse Practitioner Programs
It isn't necessary to choose a large school, a nationally known school, or an elite school in order to earn a great nurse practitioner degree. In fact, some big-name schools will have NP programs that are also very big, meaning you can get lost in the crowd.

In a field as important as nursing, missing out on opportunities for personal attention and mentorship from faculty members isn't just a downside—it could actively harm your ability to learn the skills you need to know and make the connections you need to start your nurse practitioner career right.

So, don't imagine that a school has the "best" nurse practitioner program just because it is a well-known school. Choose a nurse practitioner college that offers the right blend of quality, personal attention, and flexibility you need.

How to Begin a Career as a Nurse Practitioner
How to become a nurse practitioner? It starts with education. Nurse Practitioners are advanced practice registered nurses (APRNs) who hold at least a master's degree and are board certified in a nurse practitioner specialty area.

Most nurse practitioners will have begun their nursing careers years before becoming NPs. They will have qualified as an RN through an associate or bachelor's degree program and gained work experience in hospitals, clinics and other settings before deciding to pursue an NP degree.

Benefits of Nurse Practitioner Programs: Why Should I Earn a Nurse Practitioner Degree?
Earning a nurse practitioner degree prepares you for advanced care and, more importantly, for primary care. According to the American Association of Medical Colleges, there is a national shortfall in primary care physicians that is expected to expand to 122,000 fewer doctors than needed by 2032. Nurse practitioners can play an important role in covering this shortage, thanks to their expanded scope of practice.

The benefits of earning an NP degree include:
Expanded scope of practice to diagnose, treat, and refer patients

Prescribing privileges, either with or without a collaborative agreement depending on the state

The opportunity to specialize in specific types of care or patient populations (e.g., neonatal, adult-gerontology, or family practice)

Development of your nursing leadership and research skills, opening the door to administrative career paths

Growth in your confidence as a clinician who can advocate on behalf of patients and the nursing profession


An extended professional network, thanks to faculty and classmates from your NP degree program
To prepare for what nurse practitioners do, you'll need to earn at least a Master of Science in Nursing (MSN).

Nurse Practitioner Degree Options
Nurse practitioner degrees are advanced graduate degree programs—either master's degrees or doctoral degrees. In most cases, nurse practitioner colleges will require you to hold a Bachelor of Science in Nursing (BSN) and be an actively licensed RN in order to apply to these programs.

Some MSN-NP and DNP programs may also require students to have achieved a certain number of years of work experience. In most cases, students will also need to have earned a cumulative undergraduate GPA of at least 3.0 on a 4.0 scale.

Nurse Practitioner Master's Degree
Most nurse practitioner programs at the master's level come in the form of a Master of Science in Nursing with a specialization in a specific nurse practitioner area of concentration. These programs, which can last anywhere from 18 months to three years, depending on the course structure, teach a foundation of advanced leadership and research skills plus clinical expertise for the nurse practitioner role.

There are also post-master's nurse practitioner programs available for nurses who hold an MSN without a specialization. These programs include only the courses necessary for the NP specialty.

Whether they are a post-master's certificate or a degree, NP programs at the master's level will include:
Advanced theoretical coursework, presented either online or on-campus

Clinical skills practice in a laboratory, simulation, or virtual online setting


At least 500 hours, depending on state and national requirements and population of community-based clinical experience supervised by an APRN preceptor
After completing your MSN-NP program, you should be equipped to:
Provide primary care as an independent practitioner, alongside a physician, or as part of a health-care team in a hospital, clinic, long-term or short-term care setting

Educate and empower patients to care for their acute and chronic conditions and make healthier living choices

Conduct and evaluate scholarly nursing research and apply it in practical settings


Take and pass your board certification exam in your chosen NP population
Top nurse practitioner schools design their NP programs at the master's level for working RNs. This means you may find programs offer a blend of online and on-campus classes or evening classes to ensure you can balance study with your nursing career.

Doctor of Nursing Practice
The Doctor of Nursing Practice is the highest professional degree available in nursing. DNP programs build on the skills and knowledge taught at the MSN level, ensuring graduates are equipped to transform and lead not just through individual practice, but as a clinical scholar, administrator, and mentor to BSN- and MSN-qualified nurses.

DNP programs typically teach:
Advanced skills for conducting and evaluating clinical research

Competencies for developing evidence-based policies and practices

Systems leadership to improve quality of care, cost-effectiveness, equitable access, and cultural competence in clinical practice

Advanced statistics and data analysis skills

Interdisciplinary collaboration skills for health-care teams


Advanced clinical decision-making skills, particularly for the most complex cases
DNP programs usually require applicants to hold an MSN and be actively certified in an APRN specialty. However, DNP-qualified nurses who are not already NPs can seek certification as nurse practitioners provided the DNP program they select includes coursework specific to an NP practice specialty.

DNP programs may take anywhere from three to six years to complete. An increasing number of DNP programs are available fully or mostly online, due to their emphasis on leadership and research as opposed to clinical skills development.

Become a Nurse Practitioner with GMercyU
A top nurse practitioner school is right at your doorstep: Gwynedd Mercy University. For more than 60 years, the Frances M. Maguire School of Nursing and Health Professions has produced superior nurses who make a difference to the profession.

Our CCNE-accredited MSN programs offer quality training for the next phase of your nursing career. In our nurse practitioner programs, you'll study with accomplished nursing faculty in small classes. You'll develop advanced clinical skills in our state-of-the-art clinical facilities and pursue clinical experience with our wide regional network of health-care partners. You'll emerge from your nurse practitioner degree ready to provide advanced care, lead in the profession, and act as an advocate for better care for all.

Find out more today: contact GMercyU!

Source; Source; Source


Request Information
Complete the form below and an admissions counselor will contact you to answer any questions and help as you assemble all the components of your admissions file.