What Does a Nurse Practitioner Do?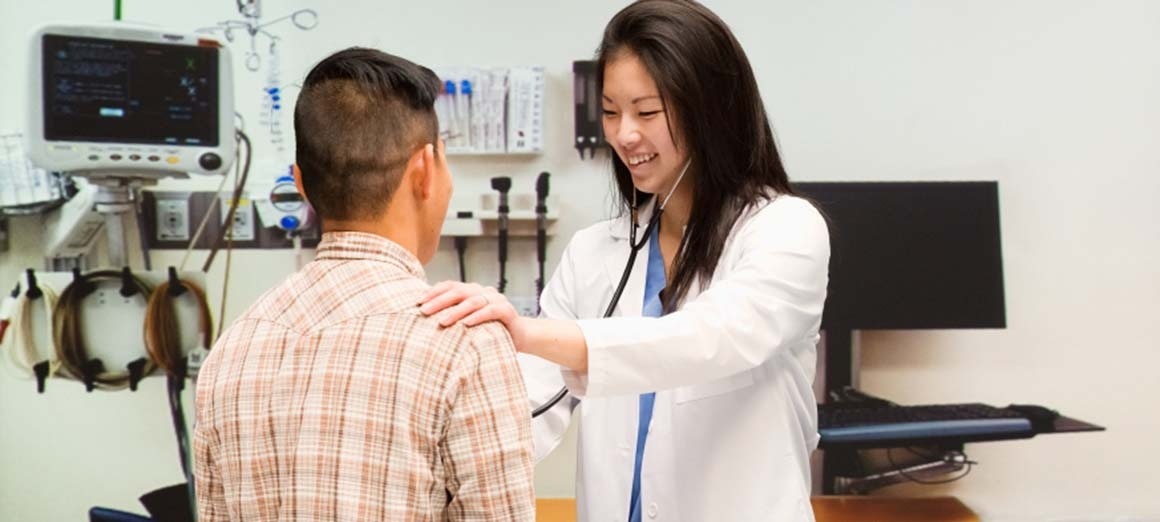 For students interested in learning how to become a nurse practitioner, understanding the duties for which these health care professionals are responsible can offer a clearer picture of the challenges and rewards available in this field. If you decide this is the right career for you, pursuing a nurse practitioner program is an essential step in order to qualify for a position in this field.


What is a Nurse Practitioner? 
A nurse practitioner is a part of a larger category of health care service providers known as advanced practice registered nurses and work with others in hospitals, clinics, private practices, and research environments.  Becoming a nurse practitioner can be a lengthy process. A master's degree or doctorate in nursing is required for most nurse practitioner positions. Nurse practitioners must also be licensed to practice as a registered nurse in their states and must typically achieve certification from a national organization like the American Association of Nurse Practitioners, the American Nurses Credentialing Center or the Pediatric Nursing Certification Board. Experience in the field of nursing is also required for licensure and certification in most areas.

Nurse Practitioner Career at a Glance 
| | |
| --- | --- |
| Job Description | A nurse practitioner is a licensed healthcare provider |
| Educational Requirements | Master's or Doctorate Degree |
| Relevant Certifications | State License |
| Average Salary | $110,930 |
| Expected Job Growth | 31% |

How Long Does it Take to Become a Nurse Practitioner? 
Because the process to become a nurse practitioner varies from person to person, it can take from three to nine years to complete all educational and licensure requirements. Students wondering how to become a nurse practitioner after BSN completion can also access programs designed specifically to streamline the process. 
To  achieve success in this fast-paced field, nurse practitioners must: 
Stay current with new developments in the field of medicine and health care
Have superior communication skills to obtain information from patients and to record that data accurately
Display empathy and compassion, which are critical for professionals in all areas of the health care industry
Maintain attention to detail and strong analytical skills  
Because these medical professionals are often called upon to supervise or oversee others, leadership qualities are also necessary to ensure the best results for nurse practitioners in real-world situations. 

Nurse Practitioner Job Description
Nurse practitioners are in high demand in the job market thanks to their advanced training and a high degree of competence in a variety of medical environments. The job description nurse practitioner applicants can expect will change depending on the specialty field they elect to pursue. Some of the most important nurse practitioner job duties may include the following:
Recording patient histories
Ensuring medical records reflect symptoms, treatments, and administration of prescribed and over-the-counter medications
Performing intake duties to obtain information from patients and, in some cases, from families or guardians
Offering support for underserved/rural communities as primary caregivers who can:

Perform routine and detailed examinations    
Prescribe some medications  

Ordering diagnostic tests and operating some kinds of equipment in the medical environment
Evaluating test results to determine underlying physiological reasons for patient symptoms
Diagnosing medical conditions and devising treatment plans designed to alleviate pain and to stop the progress of diseases and conditions  
Supervising the activities of nurses and other staff in clinics and hospitals to ensure tasks are completed promptly and patients receive the best care possible
Educating patients and families about medical conditions and treatment plans
Collaborating with others in the health care field to share knowledge, create treatment regimens and diagnose patients with unusual or difficult sets of symptoms
Collecting and compiling information and samples from patients 
Performing scientific procedures using cell cultures and other biological materials
Specializing in a wide range of medical categories, including: 

pediatric care 
geriatrics
acute care nursing
family practice
emergency room nursing
Students typically select a specific patient population such as family, adult-gerontology or pediatrics.during their master's degree or doctorate programs. Training programs may also be available for registered nurses who have already completed a bachelor's of science in nursing degree program and who want to pursue licensure as a nurse practitioner in their state.

How Much Do Nurse Practitioners Make?
According to the U.S. Bureau of Labor Statistics, the median annual salary for nurse practitioners in May 2017 was $110,930. The average salaries nurse practitioner professionals can command well over $125,000, making this one of the best-paying careers in the nursing industry. Compensation may also include health and life insurance, childcare benefits, tuition reimbursement, and flexible work schedules. In the hospital environment, nurse practitioners typically work long hours and may be required to perform their duties on call or in shifts that could cover nights, weekends and major holidays. Individuals who are employed by private practices and clinics generally work regular schedules on weekdays and sometimes on weekends; however, they are not usually asked to work on holidays or at other times when the facility is closed.
| | |
| --- | --- |
| Nurse Practitioner Job Titles | Average Annual Salary |
| Acute Care Nurse Practitioner | $97,451 |
| Adult Gerontology Nurse Practitioner | $86,866 |
| Emergency Nurse Practitioner | $93,679 |
| Family Nurse Practitioner | $89,897 |
| Pediatric Nurse Practitioner | $86,512 |
| Women's Health Nurse Practitioner | $85,730 |

GMercyU, Your Pathway to Success
Students can start their educational journey toward licensure and practice in the nursing field at Gwynedd Mercy University. The programs and guidance available at this elite institution can provide real support for aspiring nurse practitioners in the modern educational environment. Contact our Admissions office today at 877-707-9064 or send an email to accelerate@gmercyu.edu to learn more about our nurse practitioner degree programs. We look forward to the chance to help you achieve your career goals.

Request Information
Complete the form below and an admissions counselor will contact you to answer any questions and help as you assemble all the components of your admissions file.