What Nurses Can Do to Enhance Their Professional Careers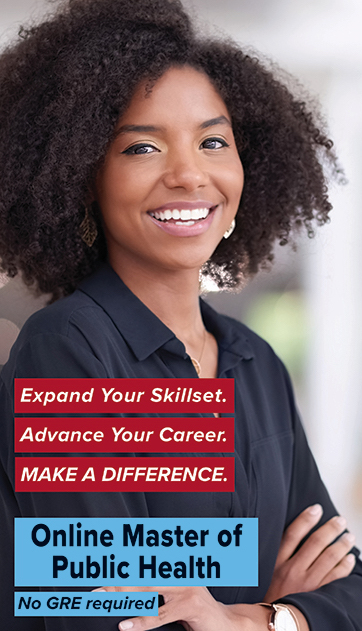 By Maria Warnick, Ph.D., CRNP, FNP-BC
Assistant Professor, Public Health Program

Earn a Master of Public Health Degree for New Opportunities in Healthcare
The health of our communities is dependent upon both the skill and expertise of primary care providers and of public health professionals. Unfortunately, these two disciplines are often hidden in their own silos, and collaboration is difficult.
A public health education in addition to a nursing degree allows a vision of health care through a different lens, to better recognize health disparities and the subsequent health inequities that contribute to poor health.
For example, a Master of Public Health degree in addition to a Master of Science in Nursing (MSN) provides the primary care nurse practitioner (NP) the ability to break down these silos and broaden their understanding of how health is achieved for the person by improving the health of the community. The NP who understands that the health of their patients has little to do with actual health care and more to do with where our patients live, work, eat, and play can provide a holistic level of care, resulting in better patient and community health outcomes.


Should Nurses Get an MPH?
Earning a Master of Public Health (MPH) degree can be an invaluable asset for nurses. With the healthcare industry ever evolving, nurses with an MPH can be the difference-makers their organizations need. There are several reasons to consider pursuing an MPH.
It offers knowledge and skills essential in tackling today's public health challenges.
A nurse MPH provides the tools to develop programs that combine clinical practice and public health principles, allowing nurses to address health needs more comprehensively.
Nurses with an MPH may find opportunities to specialize in areas such as epidemiology or health education, which can lead to advancement in the field of nursing.
Being involved in public policy initiatives serves as a reminder about ethical decision-making and regulation of high-quality care.
Having an understanding of healthcare management gives insight into resource allocation that might have previously been unavailable before obtaining your MPH.

Career Opportunities with an MPH Degree
An MPH broadens the career opportunities for NPs outside of the patient care clinic. Positions in public health, education, research, and health policy development are all roles the advanced practice nurse with a public health background can pursue to improve health at the population level in new and impactful ways.
A registered nurse (RN) can also benefit from an MPH degree, expanding your career opportunities both in and out of clinical practice.


Top Public Health Careers for Nurses  
Public health educator
Infectious disease manager
Community health nurse
Public health nurse
Research associate
Health advocate
Health administrator
Nurse educator (for NPs)
You might work in settings such as: 
Hospitals
Federally Qualified Health Center (FQHC)
Community-Based Organizations
Commissioned Corps of the U.S. Public Health Service (USPHS)
Pharmaceutical companies (this industry commonly hires NPs)
About GMercyU's Master of Public Health Degree
Make 2023 the year you advance your career! GMercyU's MPH program was designed with working professionals in mind — offered online, you can earn it as a part-time or full-time student. It's the only program of its kind in the Philadelphia area to feature a Health Equity concentration, which will prepare you to advocate for disadvantaged communities and populations in the U.S. and beyond.
It will also prepare you to sit for the CHES (Certified Health Education Specialist) credential exam before entering the workforce, a valuable certification when applying for a job in public health. Learn more about the MPH program here.
Join us for our MPH Virtual Open House!
Thursday, April 20th at 6:00 p.m.
Register here