How to Become a Public Health Educator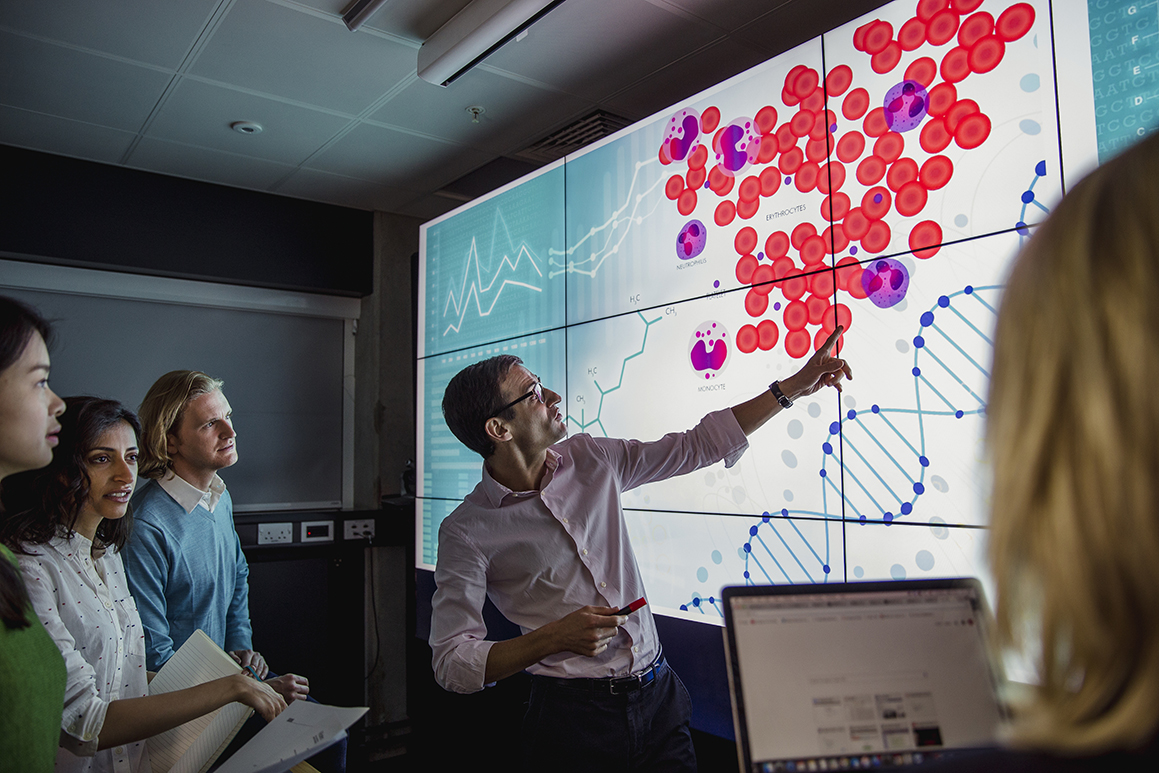 Public health educators play a significant role in healthcare, working to prevent illness and disease before they happen and helping people manage existing health conditions. Those who make health education their career share a common passion: helping their communities by promoting healthy choices and lifestyles.

While a public health educator's work can make an impact around the world, there is a proven need for these types of professionals in the United States. According to the Bureau of Labor Statistics, job growth for health educators in America is expected to increase by 12% through 2031, more than double the growth for all occupations.

If you are interested in promoting health living, you will find information on becoming a health educator below, including:

What Is a Public Health Educator?
Public health educators – also called health educators or health education specialists – are qualified professionals who teach people about wellness and the best ways to live healthy lives. A health educator usually first assesses the health needs of a community and then addresses those needs through education and advocacy.

Public health educators can wear a number of titles, including:
Director of Community Outreach and Partnerships
Employee Wellness Program Administrator
School Nutrition Educator
Health Department Planner
Infection Prevention Manager
Health Education Specialist
Find more similar job titles here.

What Does a Public Health Educator Do?
An average day of a public health educator depends on their area of expertise and where they work. While some may work for non-profit organizations, other public health education specialists may work in hospitals, clinics, government offices, colleges or universities, insurance companies, other businesses, and more.

Some of the general responsibilities of a health educator can include:
Assessing community needs for health education.
Serving as a health information resource.
Maintaining public health programs within a community.
Examining the existing research of health education within a population and updating protocols as needed.
Designing strategies and plans for public health knowledge being consistently available within a community.
Conducting lectures and forums to educate the public regarding healthy lifestyles.
Advocating for health and health promotion policies.
Public health educators put these responsibilities into practice in a number of ways. For example, a health educator might launch a mask-wearing promotional campaign during a pandemic, create and implement vaping and smoking prevention programs for high school students, or educate politicians on the impact of food deserts in impoverished neighborhoods with the goal of inspiring real change.

Skills Needed to Become a Public Health Educator
Becoming a public health educator is a wonderful way to make a difference in people's lives. Along with the right education and credentials, certain characteristics and skills can best support this type of work, including:

Communication Skills - Public health educators are consistently sharing their knowledge and scientific findings with the general public. Having strong communications skills is key for success within the field.

Social Skills - Health educators are often exposed to diverse communities with numerous personalities present. Solid social skills and cultural competence can help when it comes to sharing knowledge with a wide range of individuals.

Organization Skills - Health educators will commonly have multiple projects and public programs in place that require management and maintenance. Organization skills are paramount within the upkeep of these programs.

Leadership Abilities - As role models of healthy habits and advocates for mindful lifestyles, public health educators are most effective when they are also leading by example.

Analytical Approach - Public health educators are advocates for science and critical thinking to help support healthy life decisions. Being able to approach these programs analytically assures that protocols in place are reasonable.

Steps to Becoming a Public Health Educator
Here is the typical path for how to be a health educator.

Step 1: Get a Bachelor's Degree
Most, if not all, employment opportunities for health educators require at least a four-year bachelor's degree in public health. You could also choose a minor that complements your bachelor's degree, such as healthcare administration or gerontology.

To become a health educator, most will earn a bachelor's degree in public health to attain an entry-level position, but to advance their careers and earning potential, many will continue to graduate school to earn a masters in public health. (The master of public health is also a great option for working professionals in healthcare, social services, government, or even law enforcement who want to add public health experience to their resume to expand their career opportunities.)

Step 2: Seek Hands-On Experience
Typically required within bachelor or master's public health programs, internships and field opportunities allow aspiring public health educators to gain necessary experience before launching a career.

Step 3: Become a Certified Health Education Specialist
After gaining experience and earning a degree in public health, it is time to put your skills to the test. While certification is not always required to become a public health educator, becoming certified will help you stand out among other job applicants and can be a requirement for some positions. How to become a certified health educator? You must pass the Certified Health Education Specialist (CHES) exam.

Step 4: Let the Job Hunt Begin
Once you have accomplished the necessary education, experience, and credentials, let the job hunt begin. With a variety of organizations in multiple locations that benefit from having a health educator, the job prospects in the field are optimistic and promising.

Step 5: Maximize Health-Related Opportunities
The public health field is constantly expanding as we continue to learn more about the best practices surrounding our health. Public health educators are expected to maintain their knowledge of health promotion strategies by participating in continuing education, attending seminars, volunteering, and speaking at community forums. Playing a proactive role as a health educator is a key step in building a strong resume specializing in public health and maximizing career advancement opportunities.

Begin a Career in Public Health Education with GMercyU!
Public health education is a career choice that is perfect for those who want to share their love for healthy living with others. Start by earning a bachelor of public health degree at GMercyU. Already have a bachelor's degree? Advance your career in the field of public health with a master of public health. Either GMercyU degree will prepare you to launch a rewarding and fulfilling career improving lives.