Common Interview Questions for Nurse Interviews with Answers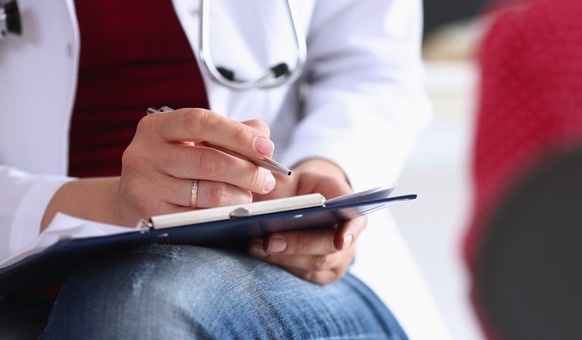 Interviewing may be the most intimidating portion of the employment process. This article is intended to give potential nurses tips for success in an interview setting. It will provide helpful information on common nursing interview questions and it will categorize these questions for efficient preparation. You'll also learn how to craft your own responses to common nurse interview questions.
Types of Nursing Interview Questions
When interviewing for jobs, most interview questions for nurses can be divided into seven basic categories. While this is not necessarily a comprehensive list of RN interview questions, here is an overview of the common types of questions you may encounter during a nursing interview:
Teamwork:

 

Nurses are required to accomplish tasks both in a team setting and by themselves. Questions under this category are asked to determine how well a candidate would work in a group setting.
Patient-Care:

 

These questions are tailored toward determining how a candidate will interact with his or her patients. This will be a tough category with questions on how a potential nurse would deal with awkward or difficult situations.
Adaptability:

 

The field of nursing is very fast-paced, forcing nurses to think on their feet and adapt to countless crisis situations. This category of questions will determine if the candidate can handle that environment.
Time Management:

 

The typical nurse has a lot on their plate. This category of questions is meant to assess whether or not a candidate will be able to stay on top of their responsibilities as a nurse, as well as prioritizing.
Communication Style:

 

Nurses must communicate and collaborate effectively with colleagues and patients. Nursing interview questions in this category determine whether or not a candidate's communication style is sufficient for this vital piece of the job.
Motivation and Core Values:

 

The field of nursing is emotionally and physically straining. This question category gives a candidate the opportunity to show their potential employer that they have enough motivation to get them through that substantial strain.
Basic Behavioral Questions:

 

Remember that, above all, this is a job interview. The interviewer may ask questions that have absolutely nothing to do with nursing in an attempt to get to know you as a potential employee.

Tips for Answering Nursing Interview Questions
Below are some basic, helpful nursing interview tips to prepare for your nursing job interview:
●    Answering questions using real examples from your own life experience is highly recommended
●    The most effective answers pull from hands-on nursing or clinical experience.
●    It is okay to get very personal with some of these answers, especially if the question is geared toward a category like Motivation and Core Values
●    When asked, "What is your least favorite part of the job?" do not answer with something like, "Waking up early for morning shifts." Remember that this is a job interview with a potential employer.
●    Be sure to thoroughly research the facility and/or organization before the interview.
●    The STAR method (an easy to remember interviewing technique) is another thing to keep in mind when answering interview questions:
Situation - Describe the situation that you are using to answer the interview question
Task - Describe your role in the situation
Action - Explain what you did to try to improve the situation or solve the problem
Results - Explain what your actions led to

List of Nursing Interview Questions
This section includes some roleplay to help answer common nursing job interview questions in each specific question category. These sample interview questions for nurses, along with nursing interview answers, can help guide you to crafting your own personal responses when deciding on how to answer nursing interview questions.
Teamwork
Question: Talk about a conflict that you experienced in a group setting. What exactly was the conflict and how did you react to it?
Example Answer: During my final semester of coursework to become a nurse, I was given an intricate group project during a senior-level anatomy and physiology course. The workload for the project was substantial, and every member was expected to do their part. One of our members wasn't pulling their weight. The conflict was solved with a group meeting where we re-established responsibilities and due dates.
Patient Care
Question: Talk about a time when you surpassed patient-care expectations. What was the situation, and how was that exceptional care provided?
Example Answer: During a clinical, I was given the task of administering flu shots. A ten-year-old boy came in to get his shot, and I could tell he wasn't happy about it. He was visibly tense and nervous about the needle. I prepared his upper arm for the injection and started joking around with him. I asked him about his favorite sports team and the TV shows he liked. I was able to give him the shot easily, after calming him down with our chat.
Adaptability
Question: Talk about a time when you were under significant pressure to perform a task. How did you get the job done?
 
Example Answer: This question immediately brings my first clinical to mind. I was tasked with giving an IV to a patient. I had built up a ton of pressure on myself to succeed. After how hard I hit the books, I figured I should be able to give an IV with no trouble at all. Unfortunately, I was having some trouble. The pressure started to get to me, but before the patient could notice my discomfort, I took a deep breath, went over the correct technique in my head, and inserted the IV.  
Time Management
Question: Talk about a time when you were completely overwhelmed by your workload. How did you handle that situation?
 
Example Answer: With the substantial coursework that comes along with a nursing degree, I found myself overwhelmed with my workload frequently in college. I found it best to create a schedule for myself to try to manage all the work I had to complete. What's most important, though, when it comes to an overwhelming workload, is to never sacrifice accuracy or quality in the work. As a potential nurse, I know how important that is. No matter how much work is expected of a nurse, a simple mistake while rushing could have disastrous consequences.
Communication Style
Question: Describe a time when you were the leader of a group. How did you make sure your direction was clearly understood?
 
Example Answer: I'll go back to the end of year project I mentioned earlier. There was no technical "group leader", but I definitely spearheaded our project. I found that timely and succinct communication was most helpful. I think that will translate well into a nursing environment. Timely and succinct communication usually results in effective communication, which is extremely necessary for the field of nursing.
Motivation and Core Values
Question: Why did you decide to become a nurse?
Example Answer: When I was just entering high school, my grandfather was diagnosed with lung cancer. I would go to visit him in the hospital, and I could see how hard the nurses were working just to make him feel a little bit better. We all knew the odds of any sort of recovery were nearly nonexistent, but the nurses dedicated themselves to making him as comfortable and cheerful as they could while carrying out the treatment plan set up by the doctor. Seeing them care for my grandfather inspired me to follow this career path.
Basic Behavioral Questions
Remember not to get tripped up by these basic interview questions!
Question: Describe a time you failed. What was the situation and how did you deal with it?
Example Answer: I remember the first biology test I ever took in college. I bombed it. I had never been given an exam like it, and I was very underprepared. Ever since then I've made sure to over prepare for each exam I've taken. That first failure is one of the best things that happened to me in my college career.
Your GMercyU Path to Success
As a newly registered nurse or someone looking into a career in nursing, we hope this article about nursing interview questions and answers has given you an insight into what to expect when applying for nursing jobs. If you are looking to begin a degree in nursing, GMercyU has many options to help you on your path to success.
Undergraduate Nursing Programs
At Gwynedd Mercy University, you can choose from three undergraduate nursing programs that fit your lifestyle. Whether you're a traditional college student looking to live and learn on campus or are looking to make a career switch from another field to nursing, GMercyU has the right path for you:
Bachelor of Science in Nursing Degree (BSN)
A 4-year degree that provides the knowledge and clinical experience necessary to meet the needs of today's patients. Transfer students with 24 to 35 transferable credits can earn a BSN in just three years. 
Accelerated Bachelor of Science in Nursing (ABSN)
This program is for students who already have a bachelor's degree in another field, and would like to become a nurse by earning a bachelor's degree in nursing (BSN). This accelerated 16-month program requires you to enroll on a full-time basis during the day.
Weekend Bachelor of Science in Nursing Degree (BSN)
If you already have a bachelor's degree in another field, but would like to obtain a Bachelor of Science degree in nursing (BSN), this three-year program allows you to complete the degree by taking classes on the weekends.
Graduate Nursing Programs
Gwynedd Mercy University also offers three graduate-level nursing programs and two post-graduate level nursing programs.
Online Master of Science in Nursing - Adult-Gerontology Nurse Practitioner
Online Master of Science in Nursing - Family Nurse Practitioner
Online Master of Science in Nursing - Pediatric Nurse Pracitioner
Online Post-Master's Nurse Practitioner Certificate
Online Post-Graduate Advanced Practice Nurse (APRN) Certificate Program