International Service Trips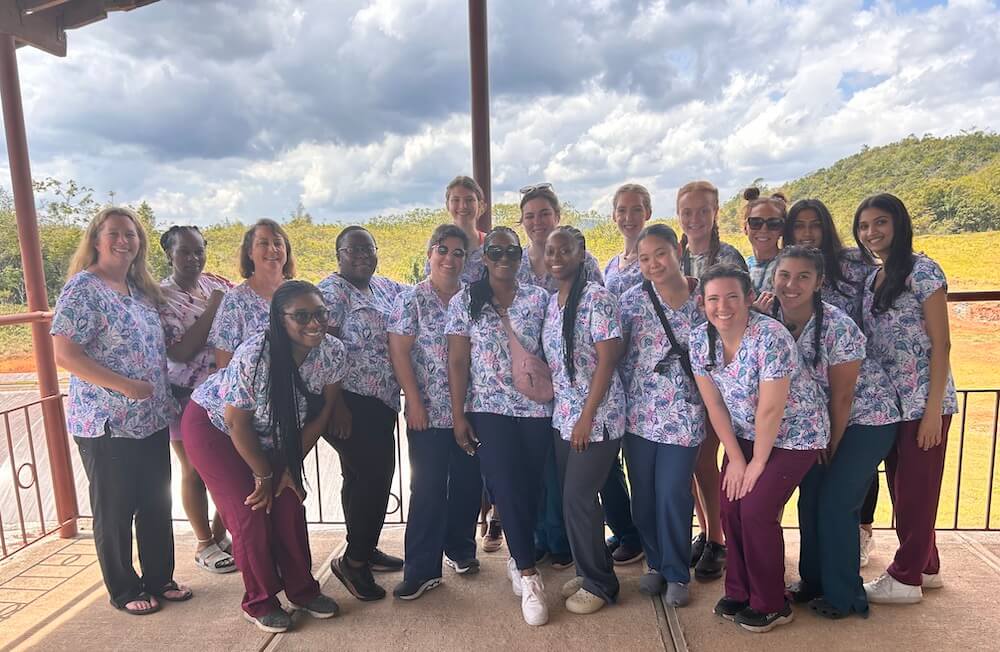 Juniors and seniors in the Bachelor of Science in Nursing program and Social Work majors have the opportunity to attend an international service trip during spring break.
These annual trips began in 2006 with two nursing students — growing to 28 nursing students by 2015 — and in the past, have taken place in the Dominican Republic and Haiti.
In recent years, BSN and Social Work majors have traveled together to Jamaica as part of an interdisciplinary elective course called Interprofessional Global Outreach. The goal of the course is to prepare future healthcare providers and professionals to work together as a team to improve patient and population health care. 
Students fundraise to support the trip. More information will be provided to you in your nursing and social work classes.
Click on the images below.