Online Master's Degrees in Counseling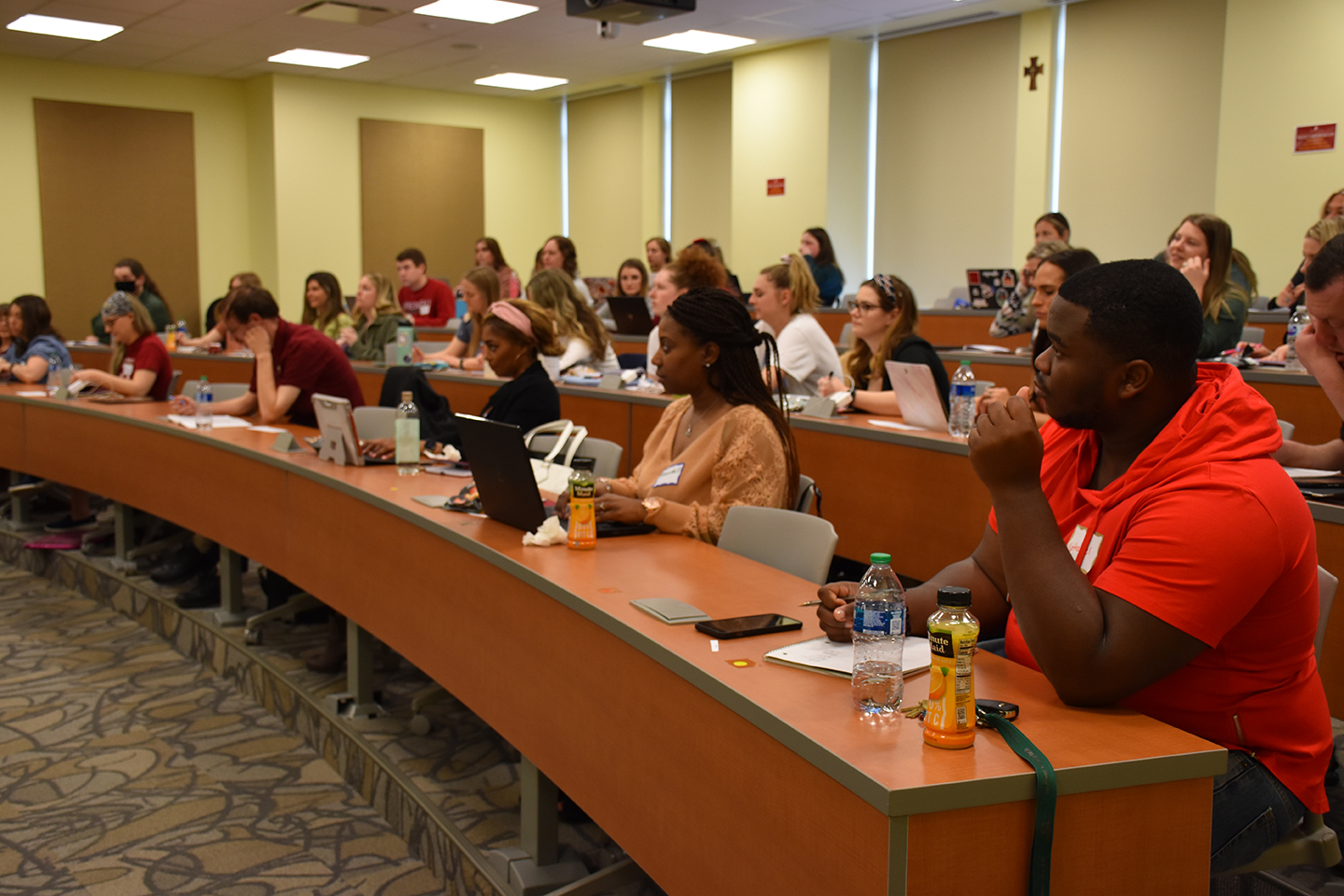 Change lives with a career as a professional counselor
Gwynedd Mercy University offers a distance-learning, 60-credit Master of Science degree in Counseling that prepares students to assume professional roles in community mental health and primary and secondary schools.
The bulk of our program is completed online, allowing maximum flexibility while ensuring quality preparation. Two weekend residencies and faculty-supervised field practice requirements provide multiple opportunities to synthesize theory and practice.  
This blend of online coursework with residencies offers a nice balance between the convenience of distance education and the rewarding connections that come from in-person contact with faculty and fellow students.
Students choose between two program concentrations:
 

School Counseling

 

and

 

Clinical Mental Health Counseling. You can also choose between a slower, traditional track (estimated completion in 3.5 years) and an accelerated track (estimated completion in 2.5 years).

 

See details here

 

(PDF).


The Core Curriculum
30 of your 60 credits are the core curriculum, which covers a broad base of professional skills relevant to every concentration practice area. In addition, this core provides a solid foundation for future doctoral-level education in the field.
| | | |
| --- | --- | --- |
| CNS 501 | Counseling Skills | 3 credits |
| CNS 504 | Human Development | 3 credits |
| CNS 505 | Foundations of Counseling | 3 credits |
| CNS 510 | Research Methods | 3 credits |
| CNS 513 | Practicum | 3 credits |
| CNS 520 | Theories in Counseling | 3 credits |
| CNS 521 | Assessment Techniques in Counseling | 3 credits |
| CNS 527 | Social Justice, Multicultural & Diversity Issues in Counseling | 3 credits |
| CNS 531 | Career Development | 3 credits |
| CNS 533 | Substance Use and Abuse | 3 credits |
For concentration curriculum, please visit the individual concentration pages for Clinical Mental Health Counseling or School Counseling. 
Mission Statement
In service of developing well-prepared, competent, and ethical counselors, the Counseling Program at Gwynedd Mercy is committed to providing a strong academic foundation augmented by top-notch clinical training.  This holistic approach encourages students to synthesize their academic and experiential learning in service of helping persons experiencing mental health challenges while also working for positive change in the contexts in which they live, learn, and work. We are dedicated to preparing graduates who can not only successfully work as counselors, but who can transform lives through service and advocacy. 
We believe that both self-awareness and respect for others are critical attributes for an effective, ethical counselor.  Understanding one's own social and cultural lens, exploring different points of view, learning to engage in meaningful conversation around difference, and promoting the mental wellness afforded by a more just society are all important facets of counselor education at GMercyU.
Faculty at Gwynedd are passionate about the field of counseling and believe in the importance of a strong professional identity. In today's fast-paced, demanding world, we also recognize the value of community and are continually looking for ways to create connection with our students. Students, therefore, are assigned a mentor who will serve as a personal and professional resource throughout their program.  Whether sharing advocacy opportunities, disseminating information about trainings and workshops, or serving as a sounding board, faculty mentors are dedicated to student well-being and professional development.
Why Choose GMercyU's Counseling Program
Our counseling program is primarily delivered online via asynchronous coursework, which means you will work independently throughout the week, while enjoying the structure provided by regular due dates.
Two required residencies (Group Counseling and Counseling Skills) offer important opportunities to engage with faculty and colleagues. Practicum and Internship classes, which require you to find a placement in a school or mental health setting, offer experiential learning and solidify your preparation for professional practice.
We recognize that some students need the flexibility to proceed through the program at a traditional pace, while others would like the flexibility to accelerate. Fortunately, at GMerccyU we offer a program of study to meet each of those needs.
Having access to a professional in your field of study is a valuable resource.

At GMercyU, from your first day as our student, you are assigned a faculty mentor who will see you through the program. Faculty mentors hold optional group mentoring meetings once per semester and are also available to discuss individual issues or concerns.
Students who graduate from our program have the foundational skills, knowledge, and training they need to be successful as new counselors. In fact, it is not uncommon for our students to be offered post-graduate positions with their fieldwork placements, which is a testament to their preparation for the counseling field.
State Licensure Notification
To become eligible for Licensed Professional Counselor (LPC) status in the state of Pennsylvania, you must successfully complete 60 semester hours of graduate coursework that meets the Council for the Accreditation of Counseling and Related Education Program (CACREP) curriculum requirements.  
Our curriculum was designed in accordance with the core course requirements outlined by the Council for Accreditation of Counseling and Related Educational Programs (CACREP), though Gwynedd's program is not currently accredited by CACREP.  
After graduation, you must pass the National Counselor Exam (NCE) and fulfill post-degree supervision requirements to earn the LPC credential in the State of Pennsylvania. Gwynedd Mercy University's Master of Science in Counseling degrees meet state requirements across all concentrations of study. 
*Licensure: This program was designed to meet the licensure requirements of the Commonwealth of Pennsylvania. If you reside in a different state, you should carefully review your home state's licensure requirements prior to enrolling in this program. For more information, please visit our Program Licensure Requirement page.
 
Meet our Counseling Faculty and Staff


Ellen Henderson, EdD
Assistant Professor and Program Director
"Thank you for your interest in the Graduate Counseling Program at Gwynedd Mercy University. We are excited at the prospect of bringing you into our learning community as you train for the counseling profession... ."
Read her entire Welcome Letter here.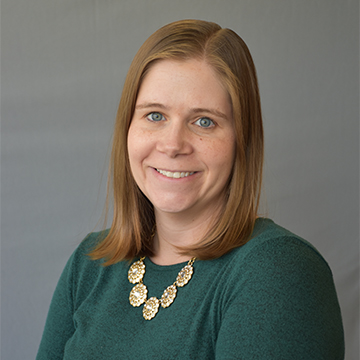 Did You Know? Every student in the Counseling program has access to our dedicated Academic Advisor throughout their time in our program.



Frequently Asked Questions
Classes
Fieldwork courses are capped at 12 students per class and academic courses are capped at 18. However, it is not uncommon for academic courses to have 14 to 16 students in them.
While we don't formally assign you to a cohort, you will find that students who begin the program at the same time and choose the same pacing (traditional or accelerated model) often overlap in terms of course enrollment. This program model allows you to develop relationships with your fellow students without sacrificing the flexibility for which our program prides itself.
Clinical Training
Yes!  Practicum and Internship experiences have hourly requirements that require flexibility while working full-time. These hourly requirements are designed to meet state and licensure standards. Our fieldwork coordinator will work with you in advance to make a plan.  
Please note that for the school counseling track, Practicum and Internship will always happen during the school day and during the school year.  
Yes, we have an expectation that students will locate their own fieldwork. This allows you to choose the setting of greatest interest to you, in the location that works for you, and with the schedule that aligns with your availability.  However, our fieldwork coordinator plays a supportive role for students in giving them the tools they need to reach out to sites and is always available for questions or concerns. 
This issue needs to be addressed on an individual basis by talking with the fieldwork coordinator and carefully considering the workplace's ability to handle your changing role and needs as an emerging counselor. As a program that is endorsing graduates for entry into the counseling profession, we need to be sure that you are getting a full and rich clinical experience that allows you to practice the new counseling skills you are learning.

Some places of employment have those kinds of opportunities available and understand that the fieldwork experience must comply with a different set of standards than your day-to-day work. Other workplaces could struggle with maintaining good boundaries between your fieldwork role and your paid role and would therefore, not be a good fit.
Program Completion
Most students complete the program between 2.5 and 3.5 years, depending on the track (accelerated or traditional) they choose. 
You will have completed coursework and fieldwork that are requirements for licensure in Pennsylvania. However, it is important to know that licensure as a counselor is governed by individual states and typically involves several years of post-graduation/pre-licensure experience and supervision. Therefore, no university or counseling program can guarantee that you can get your license immediately upon graduation.  
Do familiarize yourself with the licensure requirements for the state in which you reside and/or in which you hope to seek licensure, as some policies can vary from state to state.   
Admissions
Our approach to admissions is personal, nuanced, and holistic. There are many different types of people who could be successful counselors, therefore, we make an effort to get to know more about what makes you you. Along with getting a sense of who you are from your interview and personal statement, we consider transcripts and references from two individuals who know you and your academic and/or professional work.
Complete this form, then an admissions counselor will contact you to answer any questions and help as you assemble all the components of your admissions file.  
Once your file is ready and submitted, our program will reach out with a date and time for a group interview. These interviews are typically held on Wednesday evenings at 5:00 pm EST once per month throughout the school year.  Admissions decisions are typically communicated to applicants within two weeks of interviewing.  
We will consider you for admission to our counseling programs based on your academic ability, expression of interests and goals, life experience, and personal interview.

To apply, you must:
Hold a baccalaureate degree from an accredited institution of higher education;
Demonstrate completion of the following undergraduate prerequisites:

3 credits in General Psychology, Developmental Psychology, Theory or another foundational course
3 credits in Research Methods or Statistics;

Submit official transcripts from all academic institutions attended;
Demonstrate achievement of a minimum grade point average (GPA) of a 3.0 on a 4.0 scale (see below if your GPA was lower than 3.0 and you do not currently hold a graduate degree);
Complete of the Gwynedd Mercy University Graduate Application and pay the application fee;  
Submit two letters of recommendation from:

An academic who can attest to the applicant's academic ability (preferred), and
A professional or supervisor who can attest to the applicant's professional qualification, abilities, and temperament for the field.  

Complete a personal statement (3-5 pages maximum) that address the following:

Who you are and your reasons for choosing a career in counseling;
Why you have chosen GMercyU's counseling program;
What being a counselor means to you, and personal characteristics that make you uniquely suited for such a career;
Your expectations of learning in an online program and your ability to meet those expectations;
How you plan to complete the field placement demands of the program.

Attend a personal interview with program staff.
NOTE: If your GPA was lower than 3.0, you must provide proof of acceptable scores on the Graduate Record Examination (GRE).  We require a combined score of 292 or higher, and you must also complete the analytical writing test.

The GRE requirement is waived for applicants who currently hold a graduate degree or applicants who achieved a GPA of 3.0 or higher.
You may transfer up to six (6) credits of graduate work completed at an accredited institution for comparable courses in the GMercyU program, provided you earned at least a B in each course. Transfer credit decisions are made on an individual basis.  
Possible Career Paths
Those with a master's degree in counseling services can pursue these fulfilling careers and more:
Rehabilitation Counselor
Clinical Therapist
Mental Health Counselor
Chemical Dependency Counselor
School and Career Counselor
Marriage and Family Counselor
Post-Graduate Certificates