What Can I Do With a Business Management Degree?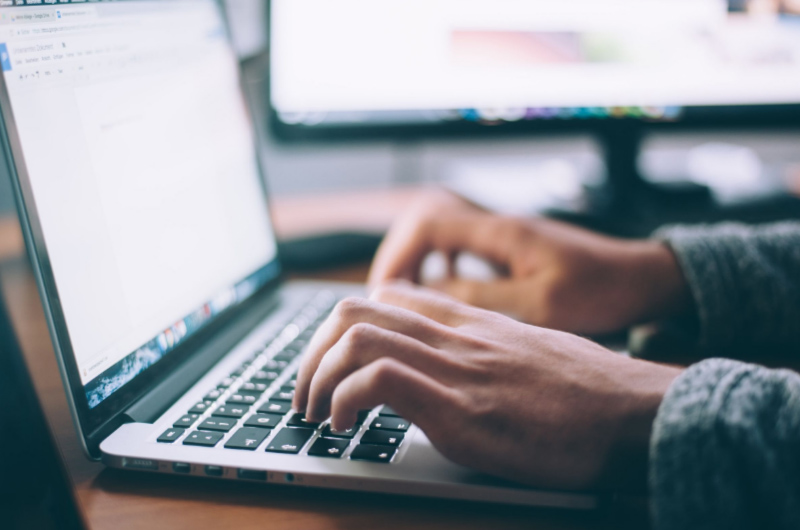 With so many different types of business degree options, you might be wondering: "What can you do with a business management degree?" A management degree has the potential to provide the professional edge needed to catapult you to greater success. This article will provide a practical outline of everything you need to know about different types of management degrees, possible industries to work in post-graduation, and different types of positions typically earned by business management professionals.
Why Get a Business Management Degree?
Earning a business management degree can turn a team member into a team leader. The unique thing about business management is that the skills that come along with the degree are advantageous in every kind of workplace. Even for a seasoned employee, this degree can help take their career to the next level. A thorough understanding of leadership tactics can also help a newly hired individual better integrate into a collaborative work environment. These skills would be desirable in a new candidate because of their potential for future promotion.
In addition, the median annual wage for all management occupations in 2017 was $102,590 according to the Bureau of Labor Statistics (BLS), which was the highest wage out of all the major occupational groups listed on the BLS website. Investing in a business management degree can offer you a variety of job opportunities, career advancement, and even higher salaries.

Are There Different Management Degrees?
Professional management is a field that has quite a large scope. Just as there are many different things a management degree can be used for, there are many different types of management degrees with distinctive functions and requirements.


Bachelor of Science in Business Management
A Bachelor of Science in Management is typically earned through a traditional four-year undergraduate program, such as GMercyU's Management degree. Management programs will begin with basic courses such as economics and accounting, as they are the central building blocks of business education and are essential for success in a professional business setting. From there, the program will move towards a more complete understanding of professional business practices. A management major will take courses on business law, finance, operations, and international business. These higher-level courses shift focus from necessary core skills to more specified and practical aspects of the major. 
Many business management programs also offer degree concentrations that give undergraduates students the opportunity to see what specific kind of management is right for them. Typically, these classes could be offered on subjects like management in small business or sports management. By the end of the four-year program, undergraduates will have a thorough understanding of business management and the industries to which it can be applied. 
Master's in Management 
A master's degree in management is a graduate degree. After earning a bachelor's degree, typically one or two more years of education are necessary to earn this specialized degree. Graduate students will be able to explore management as it relates to a wider range of specific industries, and they are given the chance to delve further into the economic aspects of their field of study. Career managers going back to school for more qualifications may take courses surrounding leadership techniques and business law to help them become more well-rounded executives. Students with less professional experience can use their graduate schooling to explore courses about certain industries that were not available to undergraduates. 
This type of advanced management degree, like many graduate degrees, can result in substantially higher yearly earnings. Individuals in management positions can potentially see an increase of just under twenty percent in their annual salary. Two more years of education may seem like a large investment, but you gain skills and techniques that can be applied to the workplace right away. 
Doctorate in Management
There are two options when it comes to a management doctorate degree. One is a Doctor of Philosophy degree in management. This degree option focuses on the theories of management and performing new research projects to explore those theories. The second option would be a Doctorate in Management. Similarly, this degree has to do with furthering the progress of management study while also incorporating theory application. 
Individuals with this top-level degree have the potential to substantially increase their salary. The percentage or amount of increase depends on what kind of upper-level executive position they earn and the industry they are working in. In addition, a doctoral degree offers the opportunity to become a college-level educator. Postsecondary educators have the ability to conduct research using university-affiliated facilities, and they can make an annual yearly salary of around $80,000 per year, but this is subject to vary based on institution.

*Source 

Business Management Degree Jobs
You might be thinking, "What jobs can you get with a business management degree?" One of the degree's greatest attributes is its versatility and variety of job opportunities. Below you can find a list of common fields you can utilize with a business management degree.
Entrepreneurship 
Entrepreneurs work for themselves, trying to build businesses from the ground up based on profitable ideas. If the idea is not cost-effective or have enough demand, an entrepreneur must analyze that beforehand, and move on to the next business plan. If the idea is deemed profitable, an entrepreneur is then tasked with building a team to help bring their plan to fruition. This is where the management side comes in. They must learn to push their group to work at maximum efficiency while keeping them at ease during the stressful beginning stages of starting a business.
Pinning down an exact salary expectation for an entrepreneur is a bit more in-depth than one might think. If an entrepreneur is successful in carrying out their plan, they would be a top executive at the business entity that they have created. As of 2017, the median annual salary of a top executive was $104,700. Another thing that's important to take into account is that entrepreneurship is a very competitive industry and requires commitment.

*Source
Executive
Executives lead their teams to reach certain company goals and consult with colleagues about how to better run their organization. Executives use their business management knowledge to analyze reports on the company's performance and think of practical ways to improve. They may also be responsible for hiring new talent to improve workplace efficiency, or an executive may have to find ways to make financial or personnel cuts for the same reason. Essentially, executives build and lead a team while analyzing and improving their company's economic standing.
The expected annual salary for an executive would be $104,700, which is the same as that of an entrepreneur, but remember there are some differences. The biggest being there is more stability working as a company executive, which leads to more competition in the job market.

*Source
General Management
Entrepreneurs and executives divert a lot of their focus toward future planning and big picture details while a general manager is someone who is in charge of the practical tasks necessary to run a company day to day. An executive may make company goals, but a general manager ensures that employees are working efficiently toward those goals. They may be tasked with doling out responsibilities for certain projects and creating work schedules that allow teams to complete these projects. 
According to PayScale, general managers have an average median annual salary that falls around $62,000. Of course, the average annual salary depends on the employer and the specific industry that employer is affiliated with.

*Source
Human Resources
Human resource managers are integral to any kind of business organization. They are the link between top executives and employees and they work hard to make offices run smoothly. When the company decides to hire new talent, the human resources branch is tasked with screening, interviewing, and onboarding new workers. This would all be overseen by the human resources manager.
 
As of 2017, the median annual wage for human resource managers was $110,120. This is substantially higher than the average annual income, and it even eclipses that of a top executive. Keep in mind that the level of competition for a job like this is high, but a high education level can help a candidate to stand out.

*Source
Retail
As a retail manager, you would likely be responsible for the running of a retail establishment. A retail manager could be tasked with staffing the store, ensuring that the hired staff is working efficiently, and generally making sure that the store is performing to the best of its ability. Obviously, the size of the establishment would have a lot to do with the span of a retail manager's responsibilities. A business management degree would set a candidate apart from others because, in some instances, a bachelor's degree may not be required for this position.
According to PayScale, the average median income among retail managers was $46,000. Even though this is less than other management positions, this career option may not require the same investment in secondary education. It's also important to note that experience is important in this line of work, and a business management degree may make a candidate a better applicant for future higher-level management jobs.

*Source 
Sales
A sales manager is more of an executive position and is tasked with efficiently directing sales teams. Sales managers analyze economic data on their products to improve sales and maximize profits. These executives are also responsible for strategically acquiring new customers for their company and setting sales quotas to motivate their employees. It is a full-time job that often requires travel and extended hours.
The demanding nature of the occupation is easy to see in a median annual salary of $121,060. The salary size is a result of commissions and bonuses, which sales managers receive a percentage of their sales and performance. In that case, if you excel in the sales field, higher performance will equal higher pay.
 
*Source

Management Salary Degree: Average Range
The average salary with a business management degree is just over $73,000 per year. That is much higher than the most recent statistic for the average annual wage for all U.S. occupations, which was $50,620 in 2017.
An annual salary of $73,000 per year is subject to vary based on industry, employer, years of experience, and the type of business management degree earned. For example, the average yearly salary for someone with a bachelor's degree in business management is $60,000, $75,000 with a master's degree, and $122,000 with a doctorate degree in business management.

*Source
*Source
*Source 


Get Started with Your Business Management Degree
There's no limit to what you can do with a business management degree. A career in business management has the potential to be exciting, educating, and very lucrative. The first step is finding the right degree program for you. At Gwynedd Mercy University, we offer a Bachelor of Science in Management program as well as other specialized bachelor's degrees in Sports Management.