Academics
Mercy in Action
Social Work, Nursing Students Participate in Poverty Simulations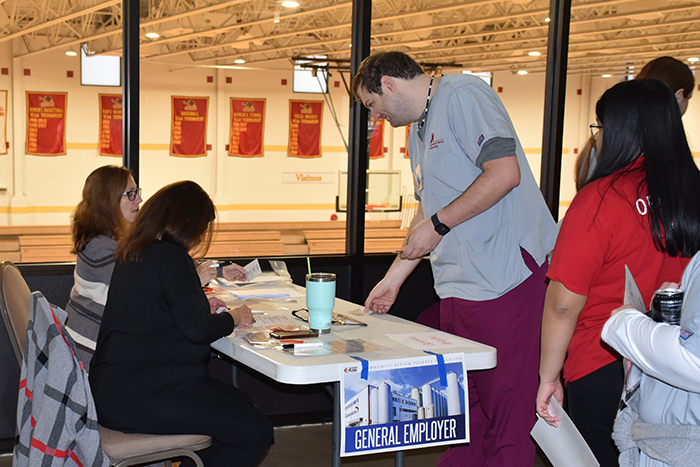 This week, GMercyU held a poverty simulation for junior Social Work majors and senior Bachelor of Science in Nursing majors. A second simulation will be held on December 12th for additional senior BSN majors.

In keeping with the University's Mercy mission, this experiential learning event is designed to build empathy in students by having them experience just a glimpse of what their future clients and patients may be going through.

In the event, students are assigned roles of a community member who is at or below the poverty level. They have to learn to make it through a week in their lives with alarmingly few resources.

"You'll need to figure out how to feed your family, keep your utilities on, and pay for miscellaneous expenses while meeting unexpected situations," said Assistant Dean Patricia Brown O'Hara, RN, PhD at the start of the simulation. "If the role you're assuming has children, you'll need to get them to school or daycare and pay for daycare and also show up for work."

The simulations featured various stations staffed by faculty, including a supermarket, general employer, department of social services, healthcare center, public school, interfaith services, a pawn shop, and more.

It also featured a jail. "You might find yourself there if you're a single parent juggling multiple jobs and leave a child at home unattended," Brown explained. "Then your family is going to have to pay for your bail."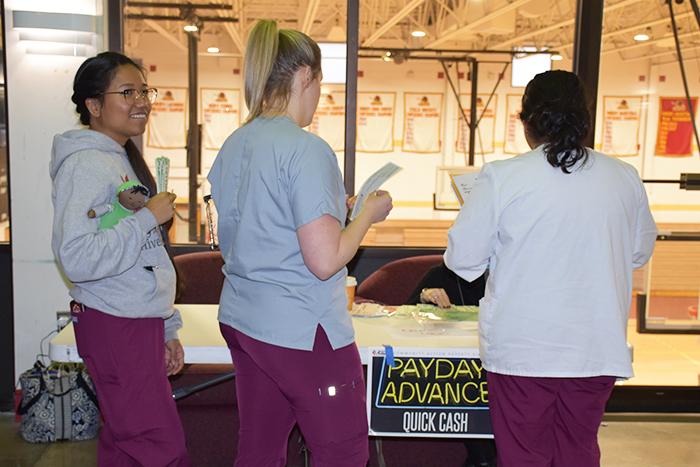 After the simulation, students gathered with faculty for a debriefing to share their experiences, observations, and frustrations.

"This is my favorite simulation of the year; it's incredibly humbling," said Instructor Megan Mustachio, MSN, RN, WCC, CHSE, who organized and ran the event. "It's an eye-opening experience for our students, intended to make them better, more understanding advocates for vulnerable patients and clients."

GMercyU has hosted poverty simulations for the last several years, but this year, the simulation also featured a drive to benefit the Montco SAAC (Senior Adult Activities Center), with students donating pantry products, toiletries, and clothing to the non-profit organization.