4 Reasons Employers Want BSN-Educated Nurses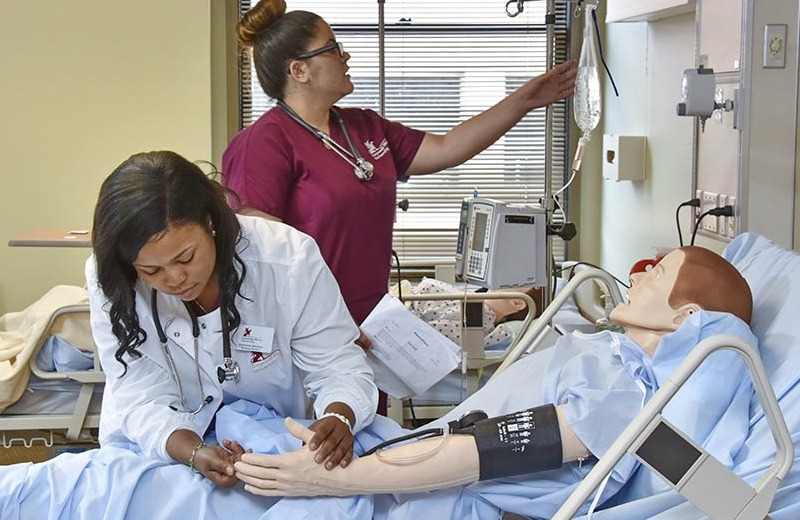 More and more health care employers want nurses with a Bachelor of Science in Nursing degrees (BSNs)—or want their current nursing workforce to earn one. A variety of factors are influencing this movement towards preferring bachelors-level nurses. Gwynedd Mercy University, a leading regional nursing educator for over fifty years, presents four of the major reasons employers increasingly prefer nurses with BSNs.

Better Patient Outcomes
First and foremost, an increasingly overwhelming body of evidence shows that patients do better when more BSN-trained nurses are involved with their care. In the first five years of the 21st Century, three major studies examining over 300,000 patients in 300 hospitals revealed consistent links between the proportion of RNs with baccalaureate degrees with significantly reductions in patient mortality rates (Aiken, Clarke, Cheung, Sloane & Sliber, 2003; Estabrooks, Midodzi, Cummings, Ricker & Giovanetti, 2005; Tourangeau, et al., 2006).
More evidence has emerged since then that demonstrates better outcomes for patients treated by BSN nurses. Employers who want to reduce costs, save more lives, and improve the quality of care have read the writing on the wall: patients receive better care when nurses have more education.

Seeking Magnet Status
For hospitals, obtaining Magnet Recognition from the American Nurses' Association can give them a competitive edge over other facilities when it comes to patient choice and attracting the best talent. Part of the criteria for achieving Magnet status is the level of education obtained by the facility's nurses, particularly those in positions of leadership. Generally, the ANA wants to see BSN-qualified nurses or better in leadership positions.

More Complex Care Environments
Health care in the United States is becoming significantly more complex, thanks to the myriad health needs of an aging population, legislative reforms, and a shift towards collaborative and community care. Employers want nurses who understand public health nursing, evidence-based practice, and who are aware of trends in technology that impact nursing and medical care. These topics and more are part of quality BSN degree programs. Hiring a nurse with a bachelor's degree means hiring a nurse more likely to play an active role in the care team.

A Leadership Pipeline
There has been a trend over the last twenty years towards later and later retirement among veteran nurses. The Robert Wood Johnson Foundation reports that in 2012, 75% of nurses were still working at the age of 62. However, this trend can't continue indefinitely. The same wave of Baby Boom retirements affecting other industries is on the horizon for nursing. Once these veteran nurses are out of the workforce, who will step in to lead them?
It's likely the answer is nurses with BSNs. BSN degrees teach leadership and management competencies alongside clinical and theoretical skills. Nurses with BSNs will be better equipped to manage nursing teams and supervise student nurses on clinical rounds. They also have the foundation they need to proceed on to Master of Science in nursing (MSN) programs and beyond, giving employers a potential supply of advanced practitioners in the future.

Other Advantages of BSN in Nursing

You Can Make More Money
Advancing your education to earn a BSN degree will allow you to earn more money over nurses without a BSN degree. According to the Bureau of Labor Statistics (BLS), the nursing field is predicted to grow by 19% from 2011-2022. This growth projection means more opportunities with work in this field with more positions being readily available. On average, a nurse with a BSN degree will earn more than $29,900 yearly than a nurse without a BSN degree.
When you have a BSN degree, you are qualified for more jobs than those with just an associates degree. Entry-level job openings for nurses in hospitals now require a BSN degree to be considered for the position. Also, a BSN degree will help your career down the road if you are seeking a more advanced role. If you are looking to further your career by getting a masters or doctoral degree, having your BSN degree will help to save you time in schooling later on. Having a BSN degree enables you to continue your education to achieve a master's degree with an additional two years of schooling and a doctoral degree with an additional four years of schooling.

Some Nursing Careers Are Only Open to BSN Graduates
Many employers are seeking candidates with higher education qualifications in order to be considered for nursing positions within the medical field. Having an associates degree in nursing will only allow you to apply for a limited number of jobs, whereas many employers are favoring candidates with a BSN degree or higher in most instances. With a BSN degree, you will be more qualified for different nursing roles and will be favored over the Associates Degree in Nursing (ADN) applicants.

Earning a BSN is Easier Than Ever
There are many options and paths to obtain a BSN degree, whether you prefer traditional on-campus learning or would like to attend online classes. You have the option to pursue a 4-year BSN program if you are beginning your educational journey, or you can continue on from your associates degree by taking an accelerated bachelor of science in nursing degree program. There are also Weekend BSN and Evening BSN Programs available that can help you achieve your degree and fit your busy schedule.