A Guide to Finding the Best Criminal Justice Schools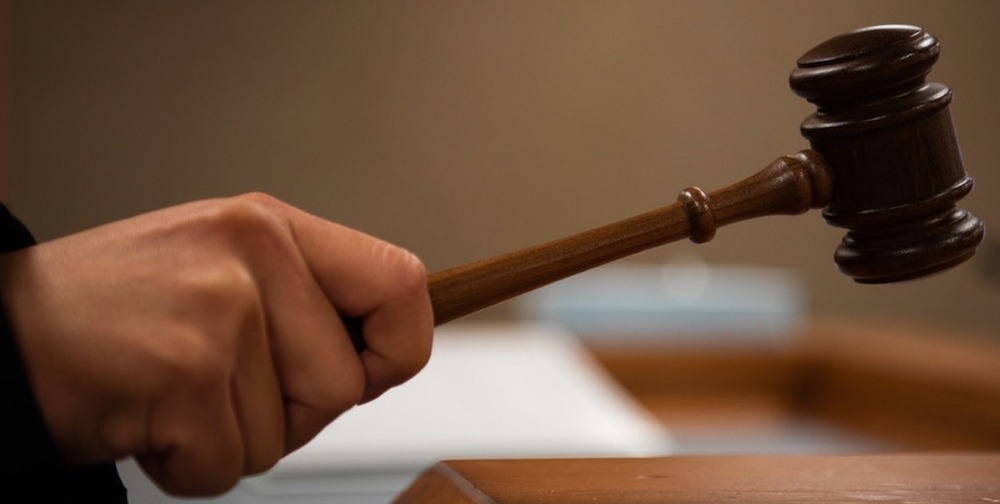 Once you've decided to earn a career in criminal justice, it's important to set corresponding academic goals. All professionals in the field are highly educated, highly qualified, field-tested individuals. The most effective way to begin your career path is by becoming a criminal justice major at a university that's right for you.
What to Look for in the Best Criminal Justice Schools
As a prospective criminal justice scholar, you have many academic options. Dozens of criminal justice colleges offer programs that may be perfect for your personal goals. With the abundance of possibilities, it can be difficult to decide. It can be helpful to consider some more general characteristics that differentiate great academic programs from their more mediocre counterparts. Academic departments with a low ratio of students to teachers tend to be more successful, and it's imperative to find faculty with professorial and professional experience in the field.
When it comes to criminal justice programs specifically, field-based experience is very important. Top criminal justice colleges usually feature faculty with that experience and, to complement, bring in guest lecturers who are at the forefront of the profession. Because criminal justice is so multi-faceted, it's extremely helpful for speakers to come in and educate students on some of the field's more specialized areas. Take a look at some specific characteristics to look for in top criminal justice programs.
Small Class Sizes
The best criminal justice colleges will offer a low student-to-faculty ratio, which ensures that no students get lost in huge, overcrowded lecture halls. With smaller classes, each student has the opportunity to ask questions, seek out extra help, and properly participate in the course. Students are given the best possible chance to learn the material.
Expert Professors
Experienced, qualified professors are also extremely important to a successful academic department. A large faculty is not as effective if teaching assistants or similar underqualified individuals are given professorial roles. Those tasked with teaching courses, implementing new courses, and making academic decisions on behalf of the department should be criminal justice professionals with both teaching and on-the-job experience.
Guest Speakers
Some aspects of criminal justice are unique and highly specialized. To cover as many topics as possible, and to ensure that students can learn more about specialized areas of certain careers theywant to pursue, it's important that the criminal justice department brings in experts at the forefront of their profession. These highly qualified individuals can give helpful lectures on some of the more complex aspects of their jobs that have taken years to master.
Access to Correctional Facilities
In many academic programs, it's safe to say that classroom learning just isn't enough to prepare students for a career. In addition to studying theory and completing in-depth assignments, practical, hands-on learning is also necessary to produce a well-rounded prospective criminal justice professional. One way to earn that kind of knowledge is to visit local and state correctional facilities to learn more about the day-to-day responsibilities present in a handful of possible criminal justice careers.
Relationship with Local Law Enforcement
A strong relationship with local law enforcement organizations can help provide some hands-on learning opportunities, as well. Students would be able to speak with police officers, profilers, and other law enforcement employees to learn more about their professional roles. Also, when academic departments work with law enforcement, administrators may be able to help students enroll in affiliated police academies when they are finished with their criminal justice studies.


Finding the Best Criminal Justice School For You
Criminal justice encompasses a plethora of careers, each with their own areas of specialization. For example, some students may have long-term plans to become a lawyer, enroll in the police academy to become a police officer, or eventually build their experience and qualifications to become a judge. Consider the following questions to help narrow your search top criminal justice schools.
Why choose a criminal justice specialization?
Choosing a criminal justice specialization can be extremely helpful when considering a career path or even the higher education institution that you'd like to attend. If there are certain aspects of criminal justice that appeal to you more than others, you can try to find a line of work that features those personal interests. Someone that enjoys investigation may want to pursue a career as a detective, while others that prefer looking into criminal psychology may want to become profilers. Once you know what specialties or specific careers you find interesting, you can look for universities with the best criminal justice programs for your goals.
Is the legal system and prosecuting criminals intriguing to you?
Criminal prosecutors and other types of lawyers are extremely important to the criminal justice landscape. These professions require further schooling, but that greater initial investment is made up for with compensation that is far above average. Furthermore, as a prosecutor you would help ensure that criminals receive the proper punishment, capping off difficult, investigative policework with a successful trial. That can be exciting, rewarding, and beneficial to society as a whole.
Are you interested in law enforcement and prevention?
If law enforcement and prevention appeal to you, beginning a career track that leads to some sort of law enforcement agency may be beneficial to you. Police officers, FBI agents, or even the Military Police Corps (MPs) could be great employment opportunities for someone with those interests. You would be working for official organizations, enforcing the law, and making a difference in our collective quality of life. While potentially dangerous, these careers can be extremely practical, rewarding, and helpful to the community.
Do you want to work in the prison detention system?
The prison detention system has been under fire in recent years, but that should not keep you from trying to make a difference. If you're passionate about the detention system's potential to reform criminals and help individuals become productive members of society, this could be the perfect line of work for you. With prison reform on the horizon, you may be a member of a new generation of prison detention professionals dedicated to rehabilitation.


Criminal Justice Career Tracks
If you don't have a potential career in mind, it may be helpful to consider a few criminal justice related careers that align with your personal interests or a specialization that may be appealing to you. The top five careers in the field are listed below.
- Police Officer
- Correctional Officer
- Private Investigator
- Criminal Profiler
- Crime Prevention Specialist
For more detailed information on popular criminal justice career tracks, take a look at GMercyU's own career guide page.


How to Begin a Career in Criminal Justice
Fortunately, many top criminal justice careers require either an associate's degree or a bachelor's degree. Typically, those types of degree programs require the smallest investment of time and money, giving students the opportunity to earn a place in the workforce relatively quickly. The more commonly required of the two, the bachelor's degree, usually takes four years of coursework to earn. The completion of that coursework results in a Bachelor of Science in Criminal Justice, which opens the door to many possible career opportunities.
Once you've earned that degree, you're faced with a number of options. If you'd like to pursue work as a law enforcement officer, it's necessary to enroll and complete a police academy program. If you'd rather be involved in prosecution or legal proceedings, enrolling in law school would be something to consider as your next step toward employment. For other affiliated careers like jail screener, fingerprint technician, or customs inspector, you can go directly into the workforce.

Become a Criminal Justice Professional with GMercyU
The criminal justice department at Gwynedd Mercy University is unique, and our programs prepare you for immediate entry into the field. Our university has strong bonds with local law enforcement organizations and companies with substantial private security needs. That relationship results in plenty of hands-on learning experience for our students, internship opportunities for students, and employment opportunities for graduates. It's also helpful for students looking to enroll in police academy or other outside programs related to criminal justice. GMercyU also boasts a highly trained, experienced faculty and a low student-to-faculty ratio. Our department is an overall exemplary environment for cultivating criminal justice professionals.
For more in-depth information on our curriculum, be sure to visit our program page.