Transplantation Nursing Career Guide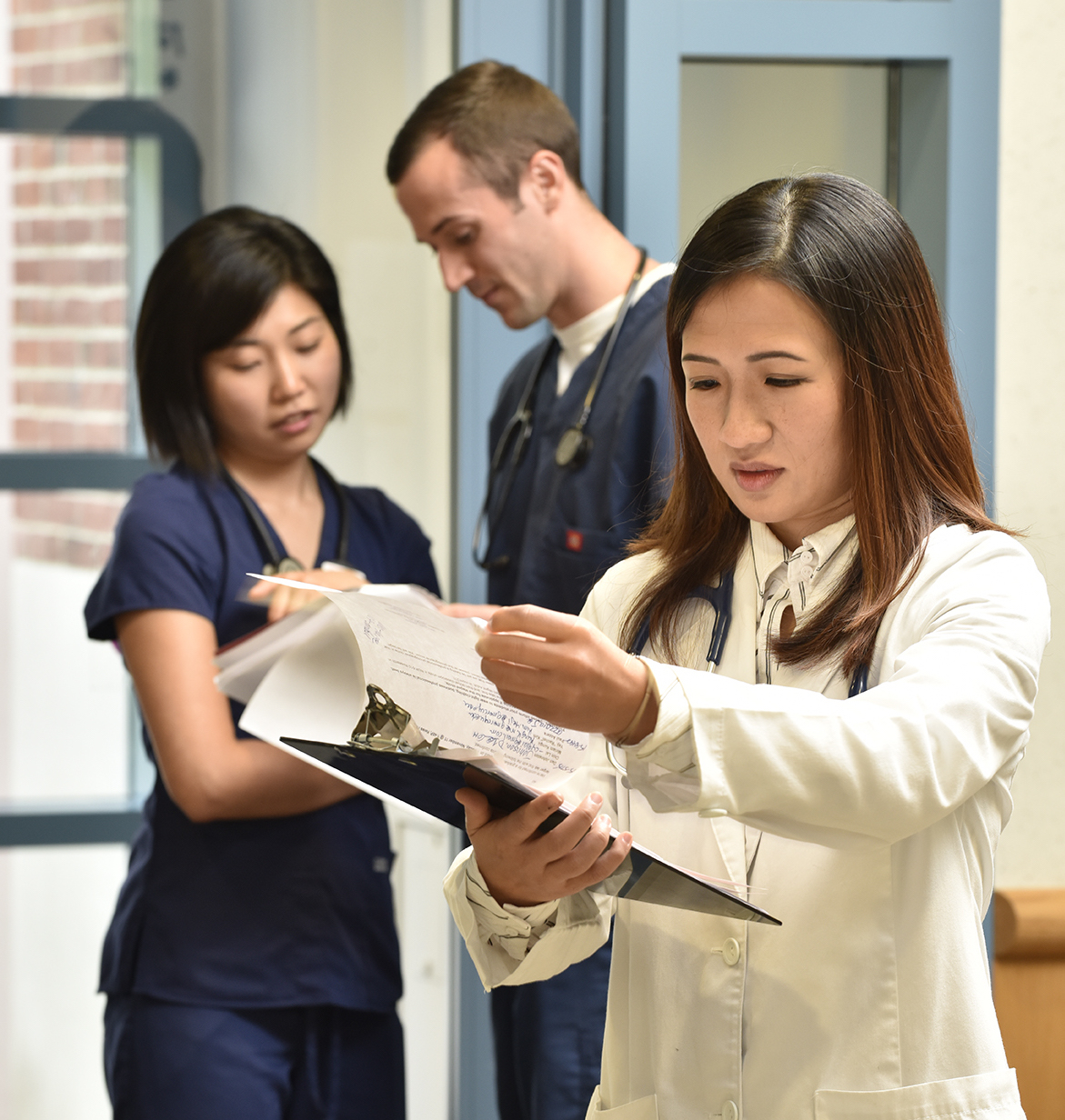 Transplant nurses are a crucial part of the organ transplant team. In fact, it is the transplant nurse who often has the most contact with the patient. Transplant nurses are involved in every step of the organ donation process, from preparing the patient for surgery to monitoring the transplant recipient's health afterward. In this article you'll learn:

What Is a Transplant Nurse?
A transplant nurse is the member of the transplant team that works closest with the recipient of organ donations. Also referred to as a transplant nurse coordinator, this specialized position is responsible for coordinating a patient's care through every step of the transplantation process. In addition to traditional nursing duties, such as taking vitals, administering medication and prepping a patient for surgery, a transplant nurse provides education and support to transplant recipients and their families throughout the transplant journey, managing everything from identifying potential transplant recipients to ensuring the donated organs are not rejected by the recipient's body.
Transplant nurses have undergone extensive education and training and often hold certifications in the field of transplantation nursing. These certifications ensure that the nurses caring for recipients of organ donation have the most advanced training and preparation.


What Do Transplant Nurses Do?
A transplant nurse job description is vast and far-reaching; transplant nurses are a crucial part of the transplantation team, coordinating the care of organ donors and recipients. They help to make sure an organ is a correct match for a recipient, prepare living donors and recipients for surgery, and monitor recipients after the transplant.
Work with donors: Sometimes, a living donor is able to donate an organ such as a kidney or liver to a recipient. Often, these donors are close family members of the recipient. Transplant nurses can work with these living donors to prepare them for transplant procedures. This involves educating them about the transplantation process, prepping them for the procedures, assisting the medical team during surgery, and proving post-operative care.
Work with recipients: A transplant nurse works with patients on the waiting list for a transplant by educating them about healthy living styles. Because the need for organs is greater than the supply, many patients often have to wait for an organ to become available. During this time, transplant nurses help patients maintain a healthy lifestyle, ensure they are taking their proper medications, and determine if the patient is a good match for an available organ.
Once the patient is ready for the transplant, the transplant nurse assists the medical team during surgery and monitors the recipient for complications such as organ rejection after the transplant.

How to Become a Transplant Nurse
To become a transplant nurse, you'll first need to earn a nursing degree such as the Bachelor of Science in Nursing degree offered at Gwynedd Mercy University, and then pass the NCLEX exams. These standardized exams are required to begin entry-level nursing careers. During your course of study, you may choose to gain experience in the areas of critical care or medical-surgical care. Some employers may require an advanced nursing degree, such as the Master of Science in Nursing degree.
Gwynedd Mercy University offers flexible degree programs that are designed for whichever stage of life you're in. Our four-year BSN program is a full-time undergraduate nursing program offered on our Gwynedd Valley campus. Our Accelerated Bachelor of Science in Nursing degree is an accelerated 15-month program for students who hold a bachelor's degree in another field, and the Weekend BSN option enables working adults who already have a bachelor's degree in another field to earn their nursing degrees on the weekend.
After earning your degree, you'll need to get some work experience under your belt and then pass a transplant nurse certification examination. The American Board for Transplant Certification offers four different certification exams, depending on specialty. These areas include:
Certified Procurement Transplant Coordinator
Certified Clinical Transplant Coordinator
Certified Clinical Transplant Nurse
Certified Transplant Preservationist
Transplant nursing is a specialized field, thanks in part to advances in transplantation and transplant patient care, so you'll likely need to take continuing education classes to maintain your certifications.

Transplant Nurse Salary Information
The average salary for transplant nurses is about $80,000. However, transplant nursing salaries can vary depending on the region in which your work, your level of education and experience, and the setting in which you work. However, the median annual transplant nurse salary in the United States is $80,000 according to 2023 Payscale data. Check out the chart below for salary information for other common positions on a transplant team:
| | |
| --- | --- |
| Position | Median Annual Salary |
| Transplant Nurse | $80,000 |
| Transplant Coordinator | $76,811 |
| Donor Transplant Coordinator | $76,811 |
Where Do Transplant Nurses Work?
The majority of transplant nurses work in a hospital or clinic setting, working closely with the surgical team and specialists involved in the transplantation process.
Before the transplant surgery, nurses work with organ recipients to assess their needs, teach them how to care for themselves before the surgery, and educate them about what to expect. After the surgery, they work with patients to monitor vital signs and ensure the organs are not rejected.

What Is a Transplant Team?
Clinical Transplant Coordinator: A clinical transplant coordinator is responsible for evaluating a patient's condition, developing a treatment plan for the patient and following up with their care.
Transplant Physicians: A transplant physician is a doctor that specializes in a patient's medical care, not actual transplant surgery. They are responsible for monitoring the patient in conjunction with the clinical transplant coordinator, perform any necessary tests and develop treatment plans for the patient.
Transplant Surgeons: A transplant surgeon performs the actual surgery and also follows up with the patient for after-surgery care.
Financial Coordinators: A financial coordinator is a crucial, but sometimes overlooked, part of the transplant team. They are responsible for assisting and clarifying the financial aspect of the surgical process for the patient.
Social Worker: A social worker plays a part in the transplant team in that they are available to help the patient and their family cope with illness, transplant process and emotional care.

Your GMercyU Path
If you're ready to make a difference in transplant nursing care, GMercyU's Frances M. Maguire School of Nursing and Health Professions can help you achieve your goal of becoming a Registered Nurse. Learn more about GMercyU's BSN programs today!