How to Become a University Dean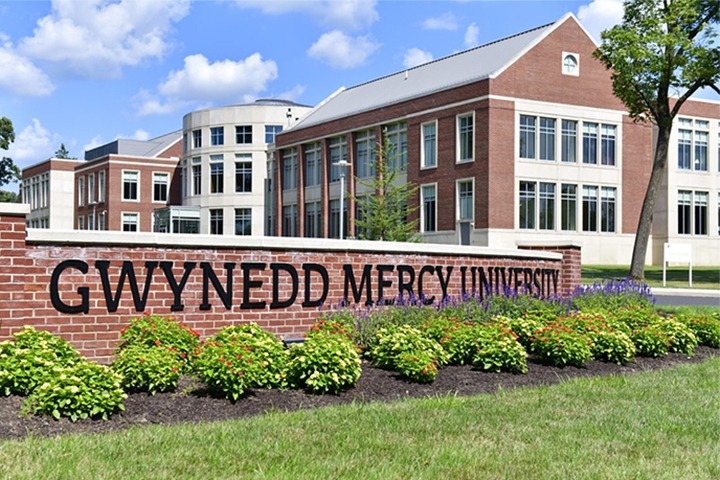 College deans are responsible for the leadership of departments within colleges or universities. From managing faculty, staff members and budgets, to supervising student programs and admissions, deans must balance multiple job functions to ensure that their universities run successfully.
If you are considering becoming a dean, this article can help answer the following questions:
If you would like more information on becoming a university dean or are interested in learning about the Doctorate in Education (EdD) programs offered by Gwynedd Mercy University, you can visit this link or call 844-707-9064 to request more information.

 
What Is a College Dean?
A dean is an academic administrator who has scholastic, programmatic, managerial, and fiscal responsibilities for a school or college within a university. Deans support the advancement of their university's teaching, research, and service missions by providing vision and leadership for their college or school.
 
What Does a College Dean Do?
College deans juggle various managerial, financial and academic responsibilities to ensure that their departments run smoothly. They are ultimately accountable for the welfare of their departments and work to ensure that students and staff are happy and performing to the best of their abilities. Some of their responsibilities include but are not limited to:
Business Tactician:

 

Deans advance their university's vision and goals by creating strategic academic business plans and future initiatives.
 
Mentor:

 

Deans conduct regular consultations with faculty, students, and staff. They also participate in the review of each faculty application for promotion/tenure and provide recommendations to the provost.
 
Academic Program Manager:

 

Deans work to establish and maintain academic standards for their departments. This includes identifying enrollment criteria for potential students, as well as educational and professional criteria for faculty.
 
Department Leader:

 

Deans create department policies and establish a positive work and learning environment within their college or school.
 
Liaison with Upper Administration:

 

Deans advocate on behalf of their department to the provost and/or university president.
 
Champion of Diversity:

 

Deans create initiatives to increase the diversity of the student body.
 
Team Builder:

 

Deans are responsible for recruitment, appointment and retention of academic administrators, faculty and staff for their college or school.
 
Fundraiser and Budget Manager:

 

Deans develop and implement fundraising strategies to obtain needed philanthropic support for college or school initiatives and manage the financial resources of their school.
 
Community Outreach:

 

Deans engage with external stakeholders, including alumni, donors, employers of graduates and interested community organizations to solicit external input regarding the impact of their college or school. 
 
Collaborator:

 

Deans work with other academic leaders to advance university-wide and interdisciplinary initiatives.


Skills Needed to Become a College Dean
The most successful college deans often possess the following qualities:
Teachers at heart
Deans are responsible for managing faculty and academic programs. They need to know how to architect programs that will provide maximum value to students.
 
Leadership
The best deans understand how to motivate their staff and create an environment that allows them to do their best work. They know that the best leaders empower the people around them.
 
Great communicators
Deans are often the face of their departments. They end up spending lots of time communicating the needs and the potential of their department to others. They need to be able to make connections with a variety of personalities both inside and outside of their department.
 
Decisive
A core function of a dean's job is making decisions that affect lots of people. Therefore, deans must be comfortable making challenging decisions based on the information they have on hand.
 
Time management skills
Deans are busy. Everyone gets the same 24 hours in a day, but the best deans seem to know how to squeeze the most out of every minute by scheduling time effectively and knowing which tasks can be delegated and which ones require their personal attention.  
 
Invested in helping their staff improve
Like all good managers, the best deans find joy in helping their staff reach their goals.
 
Adaptable
The best deans understand how to adapt to the circumstances instead of stressing over them. They do not make issues out of petty things, and they are masters of keeping the bigger picture in mind.
 
Steps to Becoming a College Dean
Becoming a college dean begins with building a solid foundation of education and then moving on to gaining practical experience in the field as a professor before making the transition into an administrative role.
The common steps to becoming a college dean are:
Step 1: Complete a bachelor's degree
Earning your bachelor's degree will introduce you to the world of academia. There is no particular undergrad degree that deans are required to have, so follow your interest. While completing your bachelor's degree, try to find work in a dean's office, working as an office administrator, intern, or as a resident assistant.
Step 2: Earn an advanced degree
Many deans hold a terminal degree, such as a Ph.D. or an EdD (like the Executive EdD in Education: Leadership and Teaching & Learning offered by Gwynedd Mercy University). These degrees are typically required by many post-secondary institutions in order to teach there (the majority of deans are former professors).
Step 3: Acquire lots of professional experience
Before becoming a college dean, candidates almost always work in a post-secondary educational setting for at least several years, most commonly as professors or instructors in their field of expertise. Some college deans thrive in faculty positions for decades before transitioning to administrative roles. Other deans make the move to administrator relatively early in their careers. In every case, becoming a dean takes a considerable commitment of time, energy, and focus.
Step 4: Leverage your network and apply for open positions
When you are ready to make the transition to department head, start letting your network know. The world of academia is small. Often, your associates or mentors will be able to point you towards available positions.
Step 5: Continue learning
The best administrators make continued learning and improvement a priority. Adding another credential to your name, like the Online ABD (All But Dissertation) Doctoral Degree Completion program from GMercyU, can help you boost your earning power and be more effective in your position.
 
Start a Career as a Dean with GMercyU!
We hope this article answered your questions about pursuing a career as a university dean. If you have more questions or are interested in taking the next steps in your professional journey by earning your Online Executive EdD in Education: Leadership and Teaching & Learning or Online ABD (All But Dissertation) Doctoral Degree Completion program, don't hesitate to reach out by visiting this link or by calling 844-707-9064 to request more information.