Accounting Career Information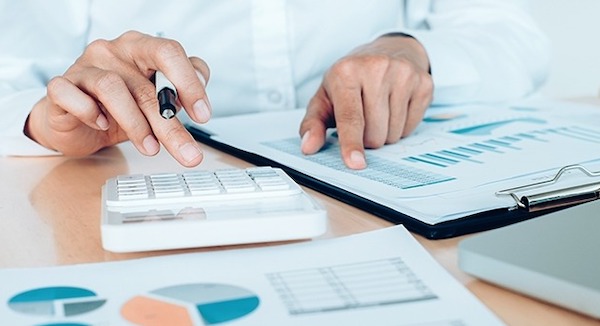 Nearly all businesses need employees with degrees in accounting. Earning an accounting degree is one of the best ways to gain a seat at the financial table at large or small businesses, government agencies, or non-profit organizations. There are a variety of accounting careers that are available to you after you earn your degree in the field. This guide from Gwynedd Mercy University contains information on some of the accounting careers you may choose, accounting salary information, and a basic accountant job description if you chose to become an accounting major.
What Is Accounting?
Accounting is the recording and analyzing of financial transactions, usually related to business documents or statements. As one of the most profitable career choices, an accountant must be good with numbers and have specific attention to detail. In order to become an accountant, you must obtain an accounting degree. As an accounting major, you will study business law, ethics, personal finance, and marketing related classes.
Similar to an accounting degree, a finance degree can also lead you to a successful career in the business field. Careers in finance include financial consultants, hedge fund managers, and investment bankers. Both finance and accounting careers play a crucial part in accounting information systems and are responsible for financial documents of varying types. For more information about the similarities and differences between these two degrees, read our comprehensive finance vs. accounting article to help decide which career path might be right for you.


What Do Accountants Do?
An accountant job description can vary depending on the company that hires you and the level of education and professional certifications you've earned. However, most accountants prepare financial documents, oversee records, and offer financial advice on daily business operations.
All accountants will need to be proficient in managing financial documents, understanding business principles, and working in finance-specific computer software. Of course, as an accountant, you should keep up-to-date on tax laws and best practices in the profession, since you'll likely be providing information that will be used to make management decisions. For this reason, you should also have great communication skills so you can confidently and concisely present information to managers.
Do you think you're ready for a career in accounting? Check out our How to Become an Accountant guide, or visit GMercyU's Bachelor of Science in Accounting page for more information.
Accounting Job Description
As an accountant, you will be expected to analyze account information in order to prepare financial documents and recommend financial actions for clients. An accountant is responsible for understanding their client's financial status and helping them in taking the right steps to grow their funds and achieve their goals. As an accountant, you will become an expert in tax laws and the changing dynamic of the economy. A bachelor's degree is typically required to become an accountant, and CPA certificate is highly viewed for potential job candidates.

Types of Accounting Degrees
The first step in the process of becoming an accountant is to pursue a degree in accounting. There are different types of degrees you can obtain to qualify for a career in the accounting field, depending on the education level that is required.
Certificate in Accounting
A certificate in accounting might be a good option if you'd like to get your foot in the door and spend some time in the accounting field without committing to pursuing a full accounting degree. The accounting certificate will teach you the basics of accounting and might take about 12 weeks to two years to complete. Many accounting certificates are offered through online coursework.
Associate's Degree in Accounting
An associate's degree in accounting is the next level higher from a certificate in accounting and takes two full years of study to complete. This degree still focuses on the basics of accounting but specializes in economics, statistics, and other business-related courses. An associate's degree will qualify you for more job opportunities than an accounting certificate and will allow you to further your education in the future after you have begun working in this field.
Bachelor's Degree in Accounting
A bachelor's degree in accounting takes four years to complete and teaches intermediate accounting coursework. For many accounting jobs, a bachelor's degree may be required in order to be considered. Due to the demand for bachelor's degrees in accounting, there are many traditional on-campus programs and online programs offered at many universities and colleges.
Master's Degree in Accounting
A master's degree in accounting is the next level of education following a bachelor's degree and is a more advanced degree that will open more job opportunities in the accounting field. This type of degree typically take an additional 2 years of studying on top of the 4 years spent obtaining an undergraduate bachelor's degree. Some careers that require a master's degree in accounting include jobs in government, finance, tax specialization, and auditing.
PhD in Accounting
The highest level of education you can obtain is a PhD in accounting. Many students seeking a PhD in accounting are looking to go into teaching or research in the accounting field. A doctoral degree in accounting can take up to 4 to 5 years to complete.

What Can You Do With an Accounting Degree?
A bachelor's degree in accounting can lead all types of accounting jobs in both the public and private sectors, including positions in government accounting, internal auditing, and compliance. Below are some common accounting careers that you can pursue after earning a degree in accounting. This list isn't meant to limit you, and there are plenty more opportunities available to you after you earn your degree in accounting.
Managerial Accountant
Job Description:

 

Managerial accountants prepare financial information for a company's management team. They are found in both public and private companies, as well as in governmental agencies. This accounting career might include submitting financial reports to be used in decision making or forecasting and helping prepare budgets and forecasts.
 
Education Requirements:

 

Bachelor's Degree
 
Average Salary:

 

$59,107
Certified Public Accountant
Job Description:

 

A certified public accountant, or CPA, is an accountant that earns an extra certification and completes more education. CPAs can represent a business to the IRS, can give advice about ways to attract investors or customers, and can help businesses cut and manage costs.
 
Education Requirements:

 

Bachelor's Degree and CPA Certification
 
Average Salary:

 

$62,410
Controller
Job Description:

 

A controller is a person responsible for the financial accounts within a private organization. This person oversees all aspects of the company's finances, including reporting, compliance, and communication with company management.
 
Education Requirements:

 

Bachelor's Degree and CPA Certification
 
Average Salary:

 

$78,736
Tax Accountant
Job Description:

 

Tax accountants work with individuals or corporations to file taxes, handle financial records, and conduct audits. More than just helping clients file taxes, tax accountants work with clients to lower their tax obligations throughout the year.
 
Education Requirements:

 

Bachelor's Degree, CPA Certification preferred
 
Average Salary:

 

$69,410
Auditors
Job Description:

 

Auditors comb through a company's financial documents to ensure compliance with state and federal laws. Auditors are independent and thus are not part of the company's management team. However, they must work closely with an organization's management team to gain an understanding of the organization, its operations, and its financial reporting.
 
Education Requirements:

 

Bachelor's Degree
 
Average Salary:

 

$54,426
Chief Financial Officer
Job Description:

 

A chief financial officer, or a CFO, is the highest level an accountant can reach in their career. A CFO is responsible for long-term financial goals, oversees financial reporting and reports to executives on the status of the company financially.
 
Education Requirements:

 

Master's Degree
 
Average Salary:

 

$128,449
Finance Director
Job Description:

 

Finance directors work directly with managers and their employees regarding financial plans. They are often responsible for creating their own best practices and strategies for new and existing policies. Finance directors are in charge of all financial departments within a company.
 
Education Requirements:

 

Master's Degree
 
Average Salary:

 

$110,545.
Financial Analyst
Job Description:

 

A financial analyst examines data in order to determine profitable business decisions regarding investments. There are different levels of financial analysts who help predict future markets based off of current financial trends.
 
Education Requirements:

 

Bachelor's Degree, Master's Degree preferred
 
Average Salary:

 

$59,025
Compliance Officer
Job Description:

 

A compliance officer is responsible for educating and communicating ethical and legal standards to all employees within a company. Management skills are key when pursuing a career as a compliance officer and must be able to keep up to date with the newest regulations.
 
Education Requirements:

 

Bachelor's Degree, Master's Degree preferred
 
Average Salary:

 

$66,442
Accounting Software Developer
Job Description:

 

An accounting software developer creates new tools and programs to keep up with the changing landscape of accounting and finance. They must understand the process of accounting and finance and be able to design new software to handle the technological needs of new processes.
 
Education Requirements:

 

Bachelor's Degree
 
Average Salary:

 

$69,560

How Much Do Accountants Make?
You may find yourself asking, How much do accountants make? There isn't just one answer; an accountant's salary depends on their level of education, degrees attained, and career span. The Bureau of Labor Statistics found the median accountant salary for all accountants and auditors was $69,350 in 2017. However, pay can also vary depending on the industry you work in. Here are some median salaries for accountants working in a variety of industries.
| | | |
| --- | --- | --- |
| Accounting Job Title | Job Description | Average Median Salary |
| Accountant/Auditor | Accountants and Auditors prepare and examine financial records. They ensure that financial records are accurate and taxes are paid properly and on time. They help ensure organizations run efficiently. | $69,350 |
| Management Analyst | Cost estimators collect and analyze data in order to estimate the time, money, materials, and labor required to manufacture a product, construct a building, or provide a service. They typically specialize in a particular industry. | $82,450 |
| Tax Examiner | Tax examiners determine how much is owed in taxes and collect tax from individuals and businesses on behalf of federal, state, and local governments. They review tax returns, conduct audits, identify taxes owed, and more. | $53,130 |

How To Get a Job in Accounting - Build Your Experience Before You Graduate
At GMercyU, we encourage our accounting degree students to earn real-world experience through paid internships at public accounting firms, nonprofits, industry, and government organizations. You also can participate in professional accounting associations to make connections, get advice, and map out your career.  In fact, Gwynedd Mercy University accounting students are offered a student membership to PICPA (Pennsylvania Institute of Certified Public Accountants) and encouraged to join the Student Chapter of the North Penn Chapter of the IMA (Institute of Management Accountants). These opportunities to make connections and gain hands-on experience while still in school can really pay off.