GMercyU Nursing and Social Work Students Attend Service Trip to Mustard Seed Community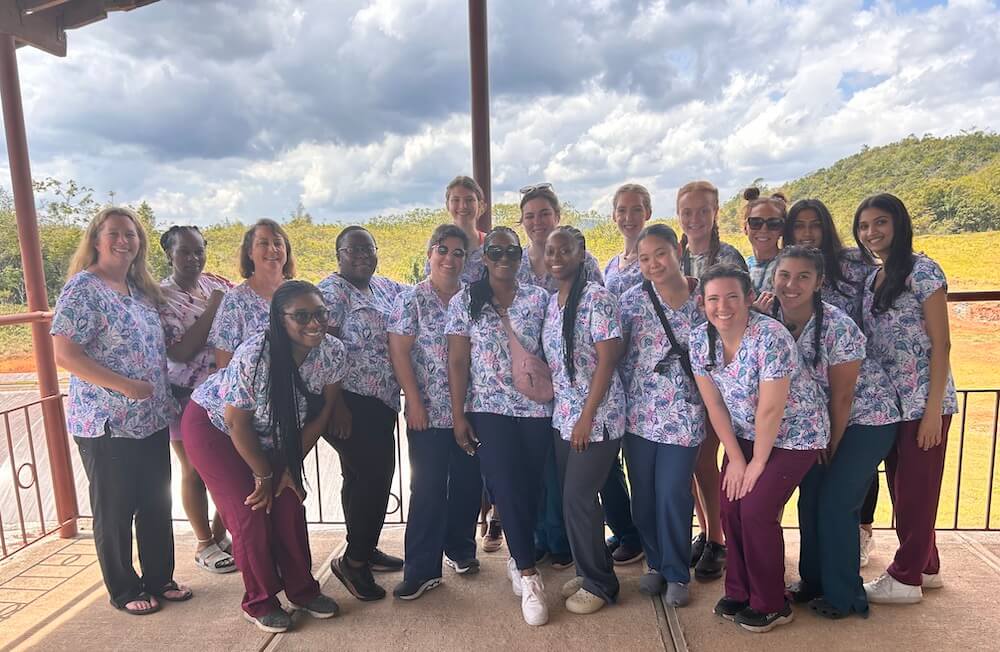 GMercyU undergraduate Nursing and Social Work students traveled to the Mustard Seed Community in Jamaica for a service trip during Spring Break 2023.
Mustard Seed Communities is an international nonprofit organization dedicated to providing care to the developing world's most vulnerable populations. The organization works with children and adults with various disabilities to provide loving and lifelong care.
Caregivers in the community received training by the students grounded on evidence-based practice. GMercyU students also collaborated with other disciplines and professions, all while being immersed in the culture of Jamaica. By the conclusion of the week, students built strong relationships and connections with Mustard Seed residents and assisted in a health clinic.
Junior Social Work student Delaney Mitchell is one of the students who attended the trip.
"My experience with the Mustard Seed Community has been life changing and I will forever hold these people and experiences in my heart. It was humbling and empowering at the same time. It's truly a unique experience and honestly very hard to put into words. We were welcomed with open arms by everyone we met, and it was amazing to be immersed in Jamaican culture and treated like family," said Delaney. "I was already in love with Social Work before, but this trip truly opened my eyes and reinforced that this is the major for me. I was able to utilize the skills I've learned so far and made a real impact on the people around me. I feel excited for my future in the field and I'm appreciative of my education at GMercyU for preparing me for my career and trips like this."
This year, some of GMercyU's students were interviewed by a radio station and was shared on Facebook:
To see more photos from the trip,
visit our International Service Trips page
.