Asian Student Association Hosts Trip to Highlight Korean Culture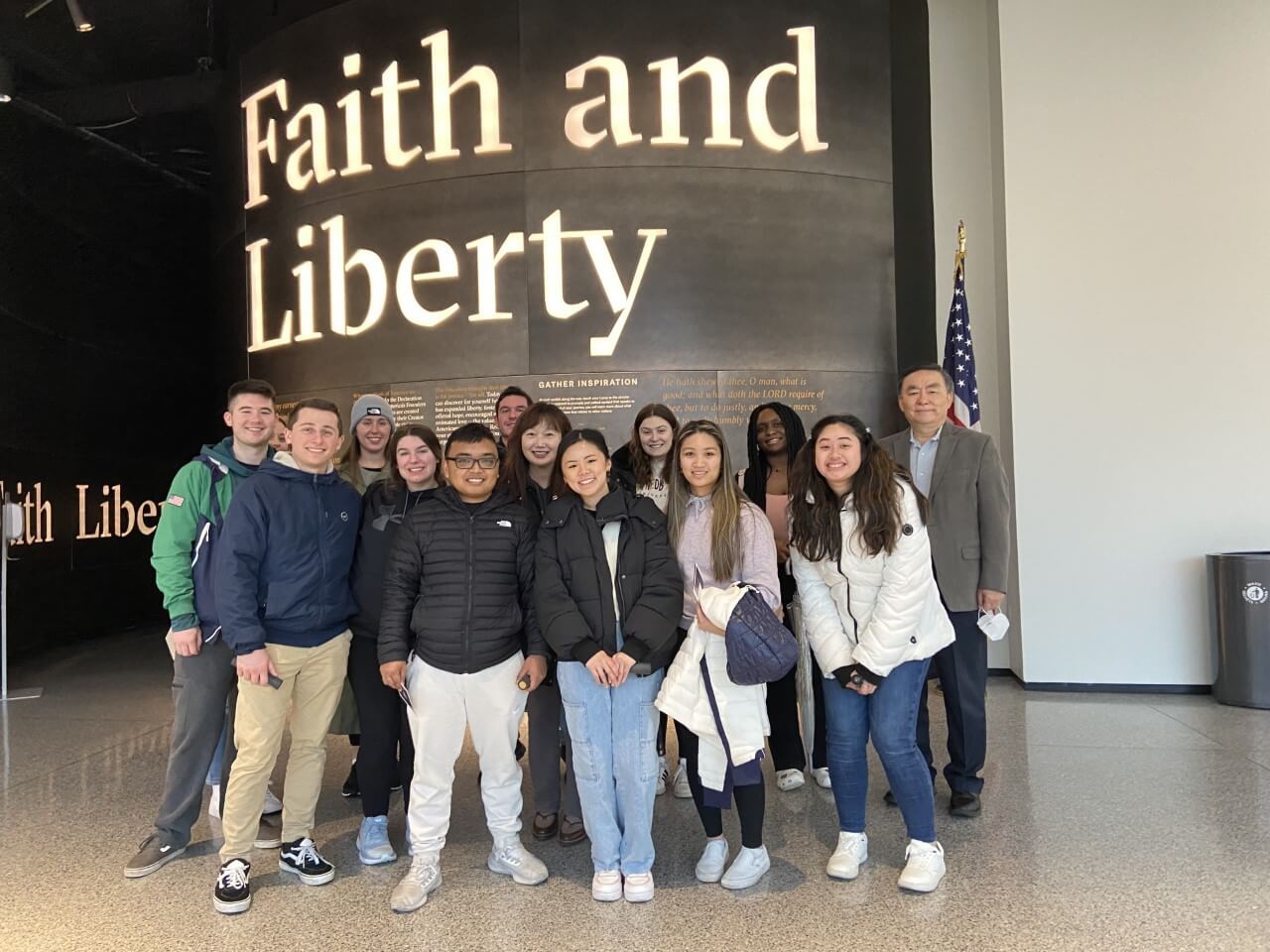 Gwynedd Mercy University's Asian Student Association (ASA) hosted a trip to the Philip Jaisohn Memorial House in Media, Pa. and the Faith and Liberty Museum in Philadelphia on Saturday, March 25. Members from GMercyU's Black Student Union and American Association of University Women also joined.

"Our Asian Students Association (ASA) organized this wonderful field trip to provide an opportunity to learn more about Korean culture and the political, educational, and social justice contributions of Dr. Philip Jaisohn," Dr. SoYoung Kang, ASA Advisor and Coordinator of GMercyU's Center for Teaching and Learning said. "BSU and AAUW expressed that he shows us what we as advocates for change can do when we unite with each other on the same front."

The Philip Jaisohn Memorial Foundation (PJMF) is a premier health and human services organization in the Asian American Community which strives to strengthen and expand its services while cultivating the next generations of leaders. The Foundation has several locations across the Philadelphia region.

GMercyU recently formed a partnership with the Philip Jaisohn Memorial Foundation as part of its commitment to diversity, equity, and inclusion. Learn more about the partnership here.