Campus
Academics
Mercy in Action
GMercyU Partners with Asian American Community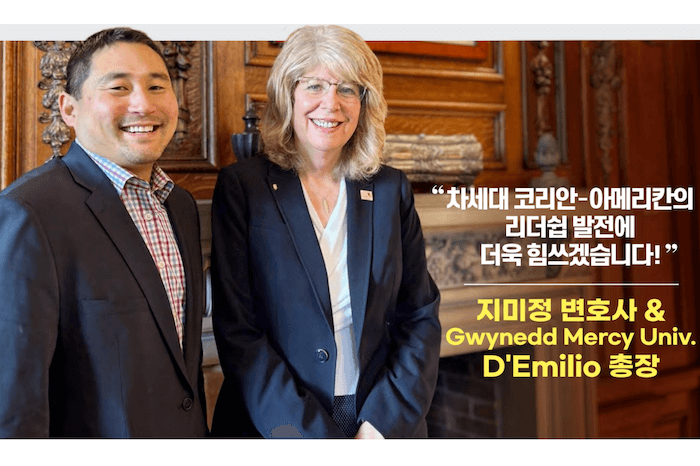 Gwynedd Mercy University recently formed a partnership with the Philip Jaisohn Memorial Foundation as part of its commitment to diversity, equity, and inclusion.
The Philip Jaisohn Memorial Foundation (PJMF) is a premier health and human services organization in the Asian American Community which strives to strengthen and expand its services while cultivating the next generations of leaders. The Foundation has several locations across the Philadelphia region.
The partnership began last summer, led by GMercyU's Coordinator of The Center for Teaching and Learning Dr. SoYoung Kang. After a site visit with GMercyU faculty, a GMercyU Counseling student had the opportunity to work at the Philip Jaisohn Medical Center in Philadelphia during the summer semester. Following, several Nursing students were placed at the PJMF medical center for their clinical rotation during the fall semester.
"It is critical that our students are exposed to diversity and work with immigrant population, especially in the fields like nursing and social work. To expose them to people from different cultural background whether it's different races, classes, genders, ethnicities, languages, religions, ages, or disabilities. I believe that students can learn so much better through Experiential Education, and I want students to have fun while they are learning," Kang said.
Upcoming collaborations between GMercyU and PJMF include a continuation of clinical nursing placements and clinical placements for GMercyU social work students. There will also be a field trip to Jaisohn Memorial House in Media, Pa. for students in March.
The partnership was recently featured in The Korean Philadelphia Times. Jimmy Chong, Executive Board Member at the PJMF and Penn Asian Senior Services (PASSI) met with GMercyU President Deanne H. D'Emilio, JD on campus.
"What my hope is that PJMF and PASSi will partner with Gwynedd Mercy University so that students can intern in those facilities and come into contact with members of the Asian American community," Chong said. "Also, for Asian American community members to have more in depth relationships with individuals in main stream America.  I feel that this partnership is a natural partnership because GMercyU produces the best nursing talent, and the two organizations are in need of top-notch nurses and other medical skilled individuals".