GMercyU Students Awarded the Clare Boothe Luce Scholarship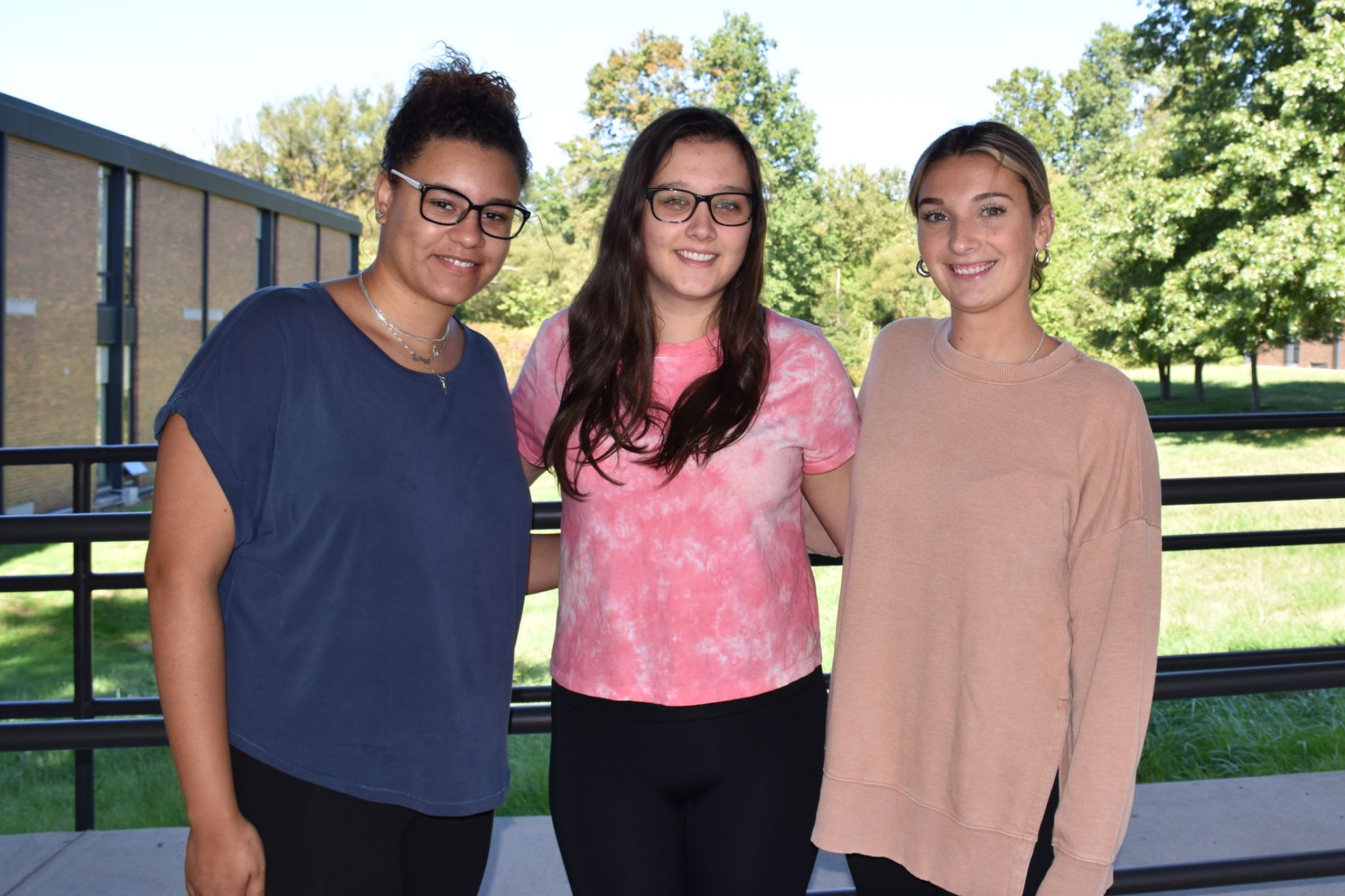 GMercyU CIS Students Sydney Robinson, Haley Gannon, and Makenzie Robertson were awarded the Clare Boothe Luce Scholarship for the 2022-2023 school year.
The Clare Boothe Luce Scholarship is the single largest source of funding for women in the fields of science and engineering. The program aims to close the gender gap within the STEM disciplines and throughout leadership roles within higher education.
Sydney Robinson '23, a Computer Information Science major with a concentration in Web Design & Multimedia, is a third-year recipient of the scholarship.
During her time at GMercyU, Sydney feels that what she has learned about designing websites and web vulnerabilities has given her insight on what she needs to implement for web security when she becomes a designer herself.
"Having to research web vulnerabilities as my topic for the scholarship has really opened my eyes as a designer to develop a plan that adds a layer of protection against attacks for visitors," Sydney said.
CIS Major Makenzie Robertson '24 is a first-year recipient of the scholarship and dedicated her research to cybersecurity vulnerabilities of smart vehicles.
"I am truly grateful to have been awarded the Clare Boothe Luce Scholarship Foundation which has enabled my advisor, Cindy Casey, and I the time and resources to delve into a truly extraordinary vulnerability within the subject of Cybersecurity," Makenzie said.
Makenzie's hope is that by publishing her findings, it will raise awareness on the increasing issues within smart vehicles, as they have numerous security flaws and vulnerabilities that have potentially devastating impacts.
Receiving the scholarship will allow Makenzie to further her academic career and prepare her to join the field of Cybersecurity after graduation.
Haley Gannon '23 is also a CIS major with a concentration in Web Design and Multimedia. After she was accepted for the scholarship, Haley dedicated her work towards it.
"This scholarship means a lot to me because not only are women being recognized and given opportunity, but also the contingency to challenge myself doing research, learn more within my major, and pursue my future goals," Haley said.
Learn more about GMercyU's Computer Information Science program.