Alumni Benefits and Services

There are many perks and privileges to being a Gwynedd Mercy University graduate. Check out some of the benefits and services available to you!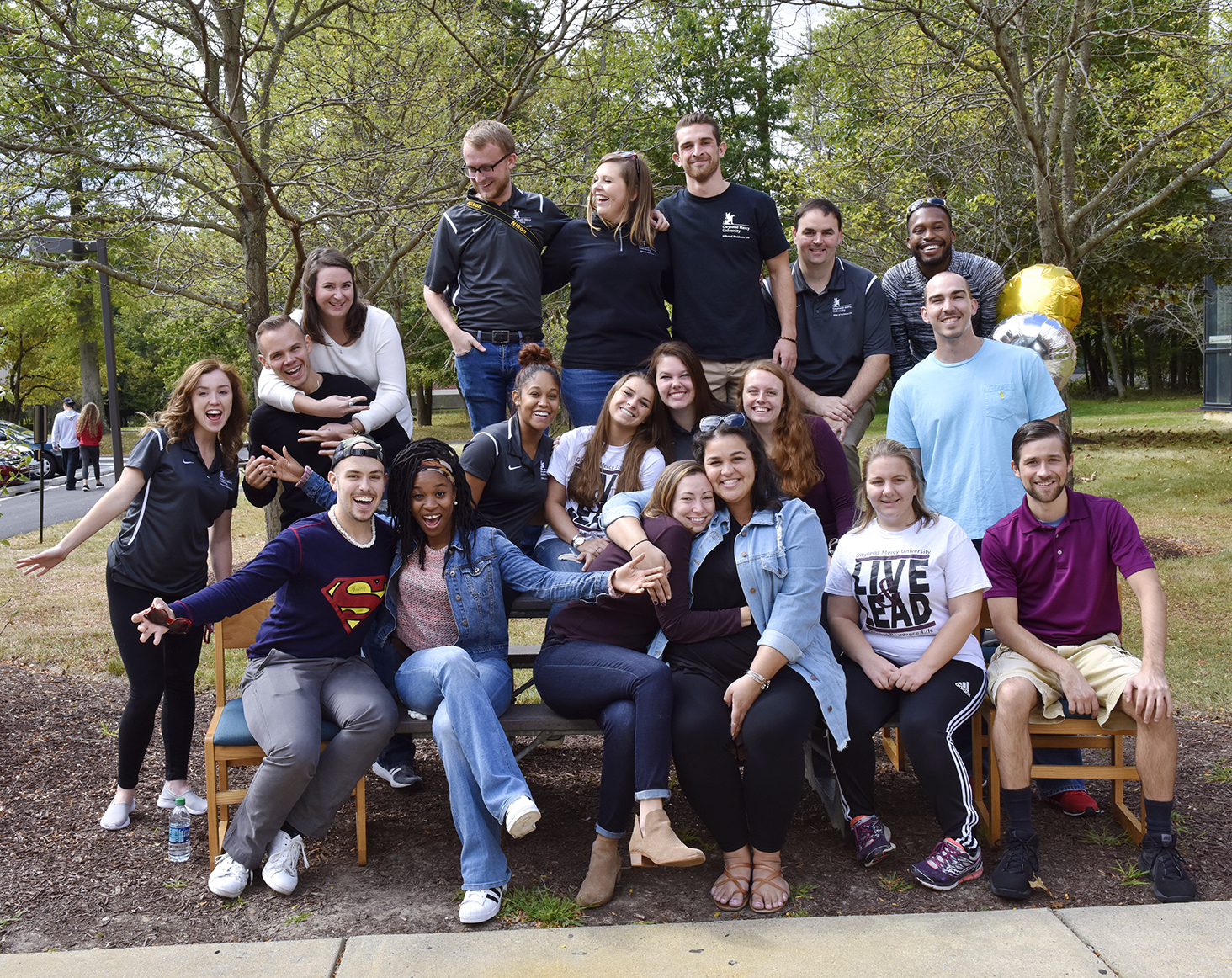 Alumni Grant for Graduate Degree Programs
10% tuition grant — Graduates of Gwynedd Mercy University who want to enroll in a master's degree program are eligible for a 10% Alumni Grant, which will be applied to your tuition. This grant excludes GMercyU doctoral programs.


Career Development
Our Career Development staff will work with you to define your career, and support you in your career search. Whether you need assistance updating your resume, would like to brush up on your interviewing skills, or would just like to search the job database, our career professionals can help you. Take advantage of this free service. You've earned it.


Transcripts
Need a copy of your transcript? You can request your Gwynedd Mercy University transcripts via the Registrar's Office.


Liberty Mutual Insurance
As a Gwynedd Mercy University alumnus, you qualify for a special group discount on your auto, home, and renters insurance through the Voluntary Benefit Program from Liberty Mutual. With this benefit, you can enjoy the ease and convenience of paying your premiums through checking account deductions with no down payment or finance charges.
You'll also enjoy fast, easy round-the-clock claims service and a variety of discounts including multi-car, multi-policy, safe-driver, passive restraints and anti-theft device discounts.

See for yourself how much money you could save with Liberty Mutual compared to your current insurance provider. Visit Liberty Mutual for a free quote. Alumni in PA/DE/NJ area, call 844-201-3999 for more information.


Specialty License Plates
Show your pride on your ride with your new Gwynedd Mercy University License plate. Plates are available for $50. Send a check made out to Gwynedd Mercy University, along with a copy of the PennDOT form (PDF) and we will place your order. The Office of Alumni Relations is required to submit the form and paperwork on an individual's behalf; the department of motor vehicles will not accept applications directly from individuals.

Once everything is completed and submitted, you should expect to receive your Pennsylvania GMercyU license plate within 6-8 weeks.

Don't live in PA? Check out the Campus Store for a Griffin license plate holder.

Need help? Contact the Office of Alumni Relations at 215-641-5554 or alumni@gmercyu.edu.



GMercyU Campus Store
Just because you're not on campus anymore doesn't mean you can't keep your alma mater close to you. Check out the Gwynedd Mercy University Campus Store online to purchase your GMercyU apparel. From t-shirts to gifts for the family, we have you covered! Shop now so that you're ready for the next big event.



GMercyU Volunteer Opportunities
Stay connected to your alma mater and enhance your resume with one of these roles!
New: Alumni Admissions Ambassador
Do you work at a high school, technical school, or community college? Volunteer with youth organizations or sports leagues? Or just want to share your love for GMercyU? Become an Alumni Admissions Ambassador and share your Griffin Pride with your students! Opportunities include Instant Decision Days, Financial Aid workshops, guest lectures with our expert faculty, college fairs, and campus visits. GMercyU's Office of Alumni Relations and the Office of Admissions partnered to establish the Alumni Admissions Ambassador program.

Plus:
Interested any of the above? Contact The Office of Alumni Relations at alumni@gmercyu.edu or 215-641-5554.

Keiss Library Access
Anyone who has completed a program of study and earned a degree or certificate at GMercyU is a GMercyU alumnus/alumna. GMercyU alumni continue to have select library privileges at Keiss Library.

GMercyU alumni can:
Borrow books (up to 5), books-on-CD (up to 3), theses (up to 3), feature films (up to 3) and music CDs (up to 3)
Use library databases at Keiss Library
Use other library materials, such as instructional videos, in the library
Alumni may not have more than 5 items out at any time. Loan periods are 21 days. Fines vary based on the material borrowed.