What Can You Do With a Psychology Degree?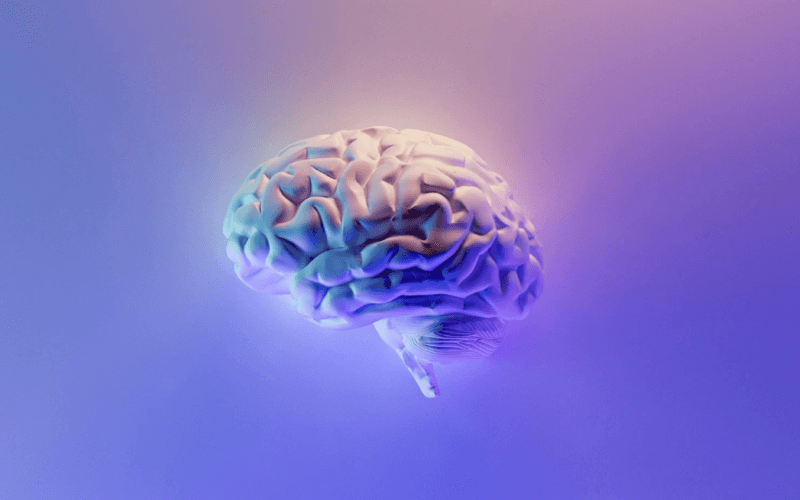 A psychology degree opens the door to a variety of viable career options. There is more than one professional path for individuals with proper training in this field of study. The opportunities in this industry vary, and it's important to take these specific characteristics into account before putting that hard-earned degree to use.
Why Get a Psychology Degree?
When deciding why you should get a psychology career, you also need to ask, "What can you do with a degree in psychology?" Individuals with a psychology degree have a unique knowledge of human behavior and brain function. A psychologist's ability to evaluate complex human behaviors can allow them to create significant positive change in how humans think and behave. People in this field can make a difference on a global scale with groundbreaking research, or they can help on a more personal level by providing counsel for individuals going through hard times. The degree provides a specialized set of skills to individuals who want to help others deal with the challenges they face in their daily lives.


Types of Psychology Degrees
The practical implications of a psychologist's skillset have clear, hands-on applications across many different industries or occupations. Different degrees in psychology require different course loads and cultivate slightly differing skillsets. 
Bachelor of Science in Psychology
The Bachelor of Science in Psychology is a popular degree for prospective career psychologists. It is a four-year undergraduate program with a curriculum that can be catered to an individual's specific interests. The major requires a considerable number of base courses, like statistics, research methods, developmental psychology, social psychology, and other classes that cultivate the skills that all psychologists are expected to have. 
Elective courses are required, as well, and this is where students can explore their personal interests. Psychology students could take courses in criminology, sports management, or education to get an idea of how they could apply their main field of study to an area of personal interest. Also, a BS in Psychology typically requires additional courses in the natural sciences.
Bachelor of Arts in Psychology
A Bachelor of Arts in Psychology is the popular counterpart to the BS degree mentioned above. It is comprised of many of the same courses, and the program allows for similar customizability. The differences between the degrees rely mostly on the university's specific course requirements, and how the psychology department sets the required coursework. Usually, the BA in Psychology requires the completion of a foreign language which prepares students to work in a more global or bilingual community.
Are you interested in pursuing your bachelor's in psychology? Check out some more information on Gwynedd Mercy University's BS and BA Psychology programs.
Bachelor of Science in Applied Psychology
A Bachelor of Science in Applied Psychology features many of the foundational classes present in other undergraduate programs for psychology. Statistics, research methods, and base classes on psychology like developmental psychology and abnormal psychology are present in the required coursework. What sets this degree apart from a BS or BA in Psychology is its focus on bringing psychological knowledge into everyday life. This major provides information on coaching, bringing psychology into the community, and human services. It forgoes some studies meant for psychological research for other courses that allow psychology to be brought into everyday life.
Master's in Psychology
The Master's in Psychology is a graduate degree program, which takes between two and three years of additional study after completion of an undergraduate degree. Generally, individuals choose between a Master of Arts and a Master of Science, much like the undergraduate degree options. The Master of Science is more research and experiment focused, while the Master of Arts features more liberal arts classes. 
Like many master's programs, the course load becomes highly customized. Sure, there are some required courses or required groups of courses, but individuals at this level of study choose what they want to develop a deeper knowledge of. Some use their master's degree to help reach the next academic step, while others cater their classes to specialty areas of study. At this level of study, individuals are given much more freedom over their personal education. They have more choices to pursue personal interests, unlike the more stringent coursework required of undergraduate programs.
Doctorate in Psychology
The traditional option for individuals seeking a doctorate degree in the field of psychology is the Doctor of Philosophy (PhD) in the field of psychology. More recently, a Doctor of Psychology (PsyD) has become available. These doctorate degrees can take an additional four to six years of study to complete after earning a bachelor's and a master's degree. Like the transition from bachelor's to master's, the doctorate program gives individuals even greater independence to study parts of the field they are interested in.
The PhD and the PsyD have some similarities, but they do have distinct differences. The PhD in Psychology focuses more on further study and experimentation in psychology. Researchers and hopeful professors would benefit the most from this degree option. The PsyD has a concentration on application, making it the perfect degree for an individual who may want to open up his or her own practice. 


Careers in Psychology
With so many degree options, you may be thinking, "What can I do with a psychology degree?" Careers in psychology are just as diverse as the field's degree options. There are four typical careers for psychology majors, all with varying occupational characteristics. 
Psychologist
Psychologists use their knowledge of behavior and cognitive function, along with a mastery of observation and scientific experimentation, to try to identify patterns in mental and physical activity. They are able to analyze these patterns and make conclusions about an individual's overall state and diagnose issues or more chronic disorders. Psychologists can then confer with family members or doctors to provide necessary treatment and assistance. 
Psychologists can find themselves working with patients, counseling at schools, consulting with professional clients, or working in labs conducting research. For this occupation, the median annual wage in May 2018 was $79,010, with the lowest ten percent earning less than $43,800 and the highest ten percent earning more than $129,250. 
Therapist
Therapists and psychologists have similar job duties. Both must observe, analyze, and attempt to make conclusions about necessary treatment. Psychologists look at general behavior and cognitive patterns, while therapists focus on patients' mental and emotional state through counseling sessions. The two are subtly different in that way. The training necessary to become a therapist features hour of teaching and practice for these counseling sessions.
Therapists can find themselves working individually or with a team of mental health specialists. Some even open up their own practices. The median salary for individuals in this occupation is $48,600, but the top earners can make around $82,000 per year.
Counselor
Counselors and therapists are even more similar than psychologists and therapists. Both use the same method of using counseling sessions to examine their clients' mental and emotional state. One of the few differences is that counseling is usually much more short-term than therapy. Counseling is generally used to help individuals with addiction problems, marital problems, or eating disorders, just to name a few.
Counselors are needed in a variety of different work environments. Some work in their own practices, others work in mental health facilities, community health centers, or even prisons. As of May 2018, the median annual salary for counselors was $44,630 with the bottom ten percent making less than $28,240 and the top ten percent making more than $72,990.
Social Worker
Social workers focus on helping individuals with everyday issues. They provide aid to people with any kind of challenge in their lives. Social Workers can focus on economic and social justice concerns such as homelessness, substance abuse, child welfare, violence, and more. For more information on what it's like to be a social worker, check out GMercyU's article, "What Do Social Workers Do?"

Psychology Career Salary
The salary for someone with a career in the field of psychology can vary greatly, as shown by the occupations outlined above. An individual could potentially make anywhere from $44,630 to $129,250. A lot of that variance depends on the specific occupation you've chosen. 
| Occupation | Average Salary | Projected Growth |
| --- | --- | --- |
| Psychologist | $79,010 | 14% |
| Therapist | $48,600 | 19% |
| Counselor | $44,630 | 23% |
| Social Worker | $49,470 | 16% |

Skills for Psychology Majors
There are a lot of stark differences between the types of careers and the specific types of degrees associated with the field of psychology. That being said, there are also many similarities, and they all focus on the mental and behavioral health of people. Some individual traits really lend themselves to that kind of work:
Strong ability to analyze
Acute observational skills
Effective person-to-person interaction
Highly organized
Patience
Integrity
Compassion


How to Get Started With Your Psychology Degree
The first step in beginning your journey to the psychology degree that's right for you is selecting an acclaimed, accredited institution with a program that appeals to you. Our own psychology department at Gwynedd Mercy University is home to one of Pennsylvania's top programs. Take a look at some of the links below for information on our available Psychology majors and celebrated faculty: