What to Look for in Sports Management Colleges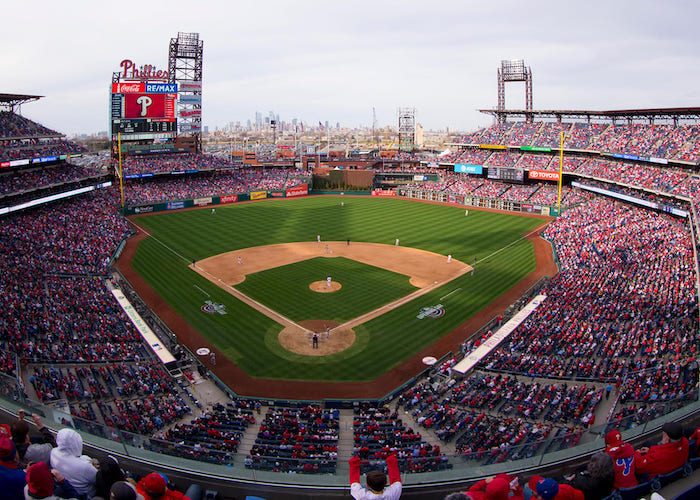 Sports management has become a very popular and competitive industry. Specialized degrees from colleges and universities with highly regarded sports management programs are invaluable in competing for open positions. This article will outline how to choose the most effective sports management major or degree at an institution that is right for you.


How to Begin a Career in Sports Management
How to Identify the Top Sports Management Colleges
These Factors Aren't As Important With Sports Management Programs
Possible Sports Management Degrees 
Your GMercyU Path to a Sports Management Degree

How to Begin a Career in Sports Management
The administrative and business side of sports, which is commonly referred to as the front office, is home to many different job opportunities. Sports organizations need personnel to handle ticket sales, logistical operations, accounting, and human resources on top of the more specialized, athletics-oriented positions. The excitement of the industry and its lucrative nature draw countless hopeful applicants. 
Involvement in the field of sports management begins with a passion for the world of sports. That passionate, determined demeanor is essential in beginning a career in any similarly competitive field. To get a leg up on the competition, a candidate should pursue a sports management degree from an accredited university. Not only will a higher education certification separate an individual from a pool of applicants, but it can also help increase their earning potential and their upward promotional ability. Since a sports management degree is a must, the next important step is to figure out which sports management school offers the best program for your needs.

How to Identify the Top Sports Management Colleges
Sports management programs are just as diverse as the colleges and universities that offer them. There are a few things you should consider when trying to choose the right program at the right university, as well as some things that are not as important as they may seem.

Time of Existence
Athletic competition has been taking place for hundreds of years, but the modern athletic industry as it is recognized today is relatively young. Because of this, not every college offers a sports management degree. Some institutions that have recently instituted coursework relevant to these degrees do not have the years of relevant experience needed to run an effective sports management program. Generally, when it comes to sports management, schools with programs that have had time to refine their coursework can offer a better academic experience. 
Notable Alumni
Part of why the age of a program matters, is that older programs have had more time to become established. Consistently successful programs become ingrained in the industry they educate their students in. Notable alumni can sometimes be a good indicator for the quality of a certain school's sports management degree. Having alumni central to an industry can be extremely helpful to the professional network made accessible by a university. These individuals are also shining examples of how beneficial a sports management degree can be.
Gwynedd Mercy University's sports management degree has opened the door for many alumni in the sports industry. One of these notable alumni is Andrew Ball, who is a sports management graduate from 2011. Using the skills and knowledge he gained through GMercyU's sports management program, Andrew landed his dream job working in Major League Baseball. After graduation, Andrew started as an intern with the Tampa Bay Rays and eventually worked his way up to be the Director of Baseball Operations for the Los Angeles Angels, which he has served as since 2016. GMercyU's graduates working in the field can attest that they earned one of the best sports management degrees in Pa.
Quality of Staff
The quality of staff in a specific department of a university is something that is overlooked time and time again. Even the best of schools could have a weak branch or a particularly poorly staffed program. Many top tier institutions can also make the mistake of hiring top-notch researchers in a field as professors. As a student, you should be looking for faculty with experience out in the field and experience teaching in the classroom. Subpar professors and department administrators can lead to a poor overall experience despite a passion for sports management. 
Gwynedd Mercy University's own sports management staff is exemplary. Steve Mumford is one of GMercyU's primary sports management professors and he is committed to setting up students for success in the sports management industry. He has real-world management experience as a business owner, and he's been a part of the teaching faculty for nearly four decades. That's the kind of well-rounded professor you should be looking for as a potential student of sports management.
Location and Internship Opportunities 
Many American industries are very location specific. Finance industry booms in New York City, while Hollywood is central to the entertainment industries. Even the complex tech industry has a home in Silicon Valley. Sports management is no different. On the East Coast, Boston, New York, and Philadelphia compete for the central hub of athletics administration and management. On the West Coast, Los Angeles is the uncontested place to be.
Why is location important? Location is critical because students of sports management are going to need some professional experience to round out their education. Coursework is helpful to a point, but internships are necessary to gain hands-on experience and really learn about the field. A practical understanding of sports management is essential to begin an individual's career, and necessary for a more well-rounded education. 
When choosing a college, it is helpful to keep these locations specific to sports management in mind. Take Philadelphia, for example. The city is home to many professional sports teams, such as the Phillies, Eagles, Flyers, and 76ers. There is also the Philadelphia Union, the Wings, and other sports leagues that call Philly home. Attending a sports management college in the city or within commuting distance offers you access to ample internship opportunities you might not be able to secure in smaller, more rural areas. 
Cities to Consider:
Philadelphia, Pennsylvania
New York City, New York
Boston, Massachusetts
Miami, Florida
New Orleans, Louisiana 
 Los Angeles, California 

These Factors Aren't As Important With Sports Management Programs
When choosing a sports management school, there are some factors that may seem like they correlate with a better program, but it's not really the case. Here are a few factors that prospective sports management majors shouldn't give too much consideration to.

Size of Program
The popularity of a certain department and the number of students involved can sometimes be an indicator of the quality of that department. With sports management, that is not always the case. Some smaller programs have some of the best faculty and offer coursework of the highest quality.
Consider smaller programs, such as Gwynedd Mercy University's bachelor's degree in sports management. With small class sizes, professors get to know each of their students and help them achieve their own personal goals within the sports management industry. Professors in this department boast both teaching experience and real-world experience in the field. 
Also, since GMercyU is only a short train ride from Philadelphia, students have the opportunity to land internship opportunities with the Flyers, 76ers, and other major league sports teams that call Philly home. It's no wonder that the Philadelphia region is home to the best sports management colleges in Pa.
Big Name School
Just like you shouldn't go looking for the most populated sports management department, you should also avoid being distracted by big-name schools. Popular, big-name schools often have stellar athletic departments with a highly trained athletic staff, but that does not necessarily reflect on that school's sports management department. The staff responsible for the successful athletic department is not the same as the teaching staff. Be sure to make that distinction during your college search.
Lesser known schools located near cities with sports teams in all major professional sports associations can give students plenty of internship opportunities. The small university setting can also offer personalized attention as well as unique opportunities you couldn't find at a big name school. Do not rule out smaller schools you may not have heard of, as they may have the perfect program for you.

Possible Sports Management Degrees
After narrowing down your list of top sports management schools, you'll have to decide what kind of degree you'd like to pursue. Keep in mind that, like many other fields, the more advanced and in-depth your degree is, the more opportunity and earning potential you'll have. 
Bachelor's Degree in Sports Management:

 

Other than an associate degree, which is very uncommon in this field, this degree is the most entry-level. Four years of undergraduate study will result in earning this kind of certification, and it will open many opportunities. This degree is a great way to enter the world of professional athletic administration and management. 


MBA or Master's Degree in Sports Management:

 

Institutions may offer a general Master's Degree in Sports Management and a Masters of Business Administration specific to Sports Management. The MBA degree will focus more on a practical application of different management and administrative techniques, while the master's degree will focus more on theory. These degrees will require further schooling, but both give an applicant a significant leg up on the competition. Both improve an individual's chances of being hired by a Division I college, or a professional sports organization, as well. Also, a master's degree greatly increases an individual's earning potential. 


Doctorate in Sports Management:

 

This is the most advanced degree, and it requires a substantial amount of additional coursework. It's typical for an individual to acquire a few years of practical industry experience before going back to graduate school for this kind of sports management degree. Scholars will take a deep dive into practical and theoretical aspects of the field, customizing their experience based on their interests. Individuals with this degree generally seek out top-tier positions like a university's athletic director or a high-level executive position with a professional sports team. It's important to note that these top-tier jobs come with top-tier salaries.
How Much Money Can You Make With a Sports Management Degree
Individuals with a sports management degree can expect to earn anywhere from $40,000 – $164,000 per year. This varies based on the type of degree, years of experience, and employer. Entry level positions will feature salaries around $40,000 while senior-level positions feature salaries around $100,000 that can climb even higher.
The variable nature of sports management and athletic administration is something you should keep in mind throughout this entire process. Organized sports in the U.S. is a multi-billion dollar industry and employees of every level of education are needed to fill thousands of different kinds of jobs. 
If you're looking to be an athletic director, an operations associate, or another kind of administrative employee, make sure to consider schools known for that kind of program. If you'd rather work in ticket sales or marketing, look for programs that offer reputable associated coursework. It may also be beneficial to have an accompanying business or marketing degree. Be sure to seek out the correct degree and degree program for your desired end goal. 

Your GMercyU Path to a Sports Management Degree
The sports management major at Gwynedd Mercy University allows you to pursue a fulfilling career in a variety of sports industries, from athletics administration to facility management to sports marketing. The well-rounded course choices for GMercyU's Bachelor of Science in Sports Management include classes in business, marketing, economics, finance, and law. For more information, take a look at our Sports Management Degree Program.
*Source
*Source
*Source
*Source
*Source
*Source
*Source