Social Work Degree Guide: Which One Is Right For You?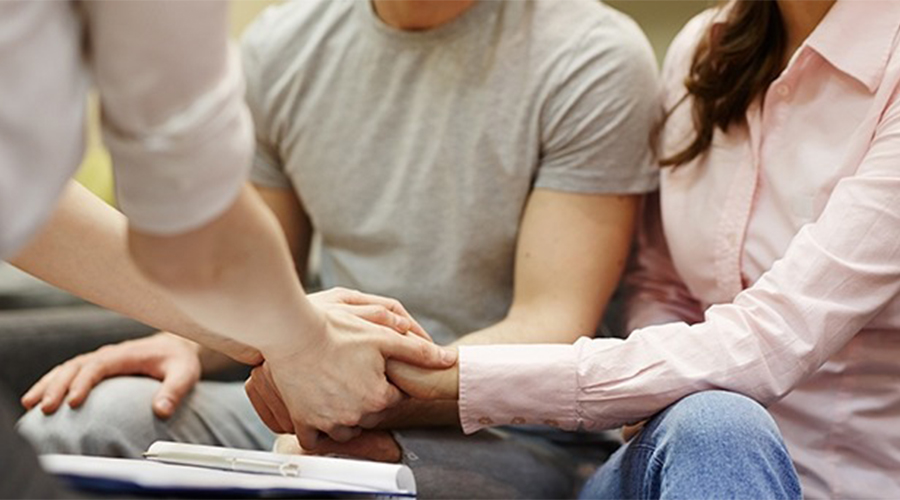 Not many occupations feature the kind of genuine person-to-person interaction afforded by a career in social work. Social workers are tasked with speaking to individuals in need of help, researching different ways to help solve their problems, and connecting them with any resources they may need. Due to the vast diversity of possible clients and problems, there are many different types of social workers employed by many different organizations. 


Why Get a Social Work Degree?
Social Work Degree Options
Social Work Degree Career Paths
Your Path to a Social Work Degree

Why Get a Social Work Degree?
Many individuals seek out and earn their degree in social work because they have a passion for helping others. Earning a degree is the most effective way to translate that passion into a successful career as a social worker. Not only will a certified degree set you apart amongst candidates, but it will also give you a higher earning potential.
If you'd like to learn about the correct steps to take on the road to becoming a career social worker, you should check out this article, How to Become a Social Worker.


Social Work Degree Options
The versatility of a social work degree can open many doors for various jobs and careers. The degrees that a prospective social worker may earn are variable, as well. In this section, the types of degrees in the field of social work are listed and described to help you to figure out which option is best for you.
Associate of Social Work
An associate degree in social work is the most entry-level type of academic certification available. Generally, these types of programs can be completed in two years of study, and they can be very helpful in getting an individual's foot in the door of the social work industry. Unfortunately, not all institutions offer this type of program, so potential students will have to research thoroughly to find a program that is right for them.
With this level of qualification, individuals will be able to work alongside social workers in support positions. They could earn valuable on-the-job experience without committing to a four-year university. An associate degree in social work may also be helpful for someone with a higher degree in a related field, like healthcare or public policy. Information from coursework in the degree program may help cultivate a deeper understanding of their current position, or further set them apart from other job-seeking candidates in their field.
Pros:
Opportunity to work alongside experienced, professional social workers in support roles
Ability to test out the field without committing to the financial investment of a four-year program
Potential to build understanding and effectively supplement a degree in a related field
Cons: 
Rare to be hired as a licensed social worker
Entry-level education is generally aligned with a lower annual salary


Bachelor of Social Work
To earn a bachelor of social work degree, individuals can expect to have a more traditional undergraduate experience. This program requires four years of coursework and is designed to teach students how to efficiently provide assistance as a social worker. The program will prepare individuals to become effective, licensed social workers.
This degree will be extremely helpful when breaking into the rapidly growing field of social work. The occupation is expected to grow 16% by 2026. In that kind of job market, a degree that gives you an opportunity to enter the workforce as a fully qualified, licensed social worker may be the best way to go.
Pros:
More likely to become a licensed social worker
Full undergraduate experience
Higher earning potential
Cons:
Four-year degrees are a financial investment
Substantial time commitment
Need a master's degree and post-master's experience to become a clinical social worker

BSW to MSW
A BSW to MSW program is an accelerated program that allows individuals to work toward a master's degree in social work while earning their bachelor of social work. These programs typically allow students to graduate with both degrees in five years. A traditional graduate degree program would typically take up to two years, and the individual seeking out that degree would have to earn their BSW, apply to different graduate schools, and then begin taking graduate level courses. A BSW to MSW program simplifies all of that.
Pros:
Finish a five-year schooling period with two degrees
Least expensive route to a master's degree
Cons:
These programs tend to have a heavy course load.
Due to time and course selection constraints, you may not be able to take all the courses you would have liked.

Master of Social Work
These graduate level programs typically take anywhere from one to two years to complete and are more intensive than undergraduate programs. Individuals with this kind of degree are highly sought after by employers. Schools, hospitals, and mental health facilities are interested in candidates with graduate level education. A master's degree, as well as at least two years of post-master's clinical experience, is required for individuals who want to become licensed clinical social workers (LCSW).
This higher-level degree also comes with substantial earning potential. Similar to other occupations, a social workers salary will increase as their level of education increases. The median average annual salary for someone working as a social worker with a master's degree is $52,380. That's substantially above the national average, and it can go up from there based on employer and years of experience.
Pros:
Specialized knowledge opens up more career opportunities
Allows for a high earning potential 
Cons: 
Graduate degree programs can be expensive
Can take up to two years, plus admission requires prior completion of a four-year degree program

Doctor of Social Work
There are two options for individuals seeking out a doctorate degree in social work. One is a doctorate of philosophy (PhD), and the other is a doctorate degree in social work (DSW). The DSW is typically for individuals who wish to hold a senior position in the world of social work, but some researchers earn this degree, as well. The postsecondary degree is rooted in the practice and application of advanced, highly specialized aspects of social work. 
This degree comes with a substantial bump in earning potential, as well. Executive-level employees at social working agencies (a job geared toward DSW candidates) can bring in over $70,000 per year. 
Pros:
Highest level of education available in social work
Very high earning potential
Executive positions become viable and attainable
Cons: 
Can take years to complete
Expensive investment in loads of coursework

PhD in Social Work
A PhD in Social Work is another option, mentioned briefly in the last section. This degree is designed for individuals that would like to continue studying the field, conduct research in the field, or educate others on social work. It's a much more academic approach, and it isn't geared toward individuals that wish to continue to move up in the industry.
Even though the degree isn't meant for social work executives, it still results in a high earning potential. Postsecondary educators, a common occupation for someone with a PhD in social work, stand to make over $60,000 dollars annually but can vary based on location, experience, and institution.
Pros:
Highest level of education available in social work
Significant earning potential
Cultivates candidates for academic positions
Cons:
Not geared toward the industry
Can take years to complete
Expensive investment and loads of coursework

Which Social Work Degree Is Right for your Career Path?
One of the best ways to try to decide what kind of degree you'd like to pursue is to choose based on the job you would like after earning that degree. That way, you can select a degree program that will be effective in achieving your end goal.

If you want to become a
 

Clinical Social Worker, get a

 

Master of Social Work

A clinical social worker will need specialized knowledge about both healthcare and social work practices. An associate's or bachelor's degree wouldn't cut it, and a doctorate degree would be better used in a more senior position. A master of social work would sufficiently prepare an individual to succeed in this position. Don't forget, you'll also need at least two years of post-master's experience in addition to your master's degree to become a Licensed Clinical Social Worker (LCSW).

If you want to become a
 

Community Social Worker, get a

 

Bachelor of Social Work

A community social worker is a perfect occupation for someone with a bachelor of social work. In that role, an individual would use their training to help community members with their problems in day-to-day life. The institutional knowledge provided in a master's degree program needed to work with healthcare agencies, hospitals, or mental health establishments would be unnecessary in this position. It's also important to note that an associate's degree alone would not sufficiently prepare an individual for this job.

If you want to become a
 

Substance Abuse and Behavioral Disorder Social Worker, get a

 

Master of Social Work

A social worker providing assistance to individuals with substance abuse struggles and behavioral disorders would have to work in tandem with medical professionals, healthcare organizations, and mental health institutions. At a minimum, a master's degree is necessary to prepare an individual for that role. Someone with a DSW may be overqualified, but the sensitivity and necessary specialized knowledge that comes with that complex position may make it a possible degree option, as well.

If you want to become a
 

Social Work Assistant, get an

 

Associate of Social Work

To fill this role, an individual would only need a basic, working knowledge of the practices and techniques in the field. An associate degree provides an individual with the skills necessary to effectively provide assistance to a licensed social worker. 

If you want to become a
 

Professor of Social Work, get a

 

PhD in Social Work

 

 

The academic focus of a PhD in Social Work makes it the perfect degree for someone interested in postsecondary education. Lower-level degrees do not qualify an individual to teach at the university level. 


For someone deciding what degree to go for, a big takeaway from this section should be the versatility of a master's degree program. An individual with that level of knowledge would be able to work as a high-level community social worker or as a more specialized social worker with the knowledge to organize assistance from outside institutions. That degree will qualify an individual for the majority of positions in the rapidly growing field.

Begin Your Path to a Social Work Degree Today
GMercyU offers an accredited Bachelor of Social Work program -- and after graduating, it allows you to complete your Master of Social Work degree in just one year instead of two, since you'll be eligible for advanced standing in CSWE's master's degree programs. Be sure to check out GMercyU's BSW Program today!