What's the Difference Between a PhD and EdD in Education?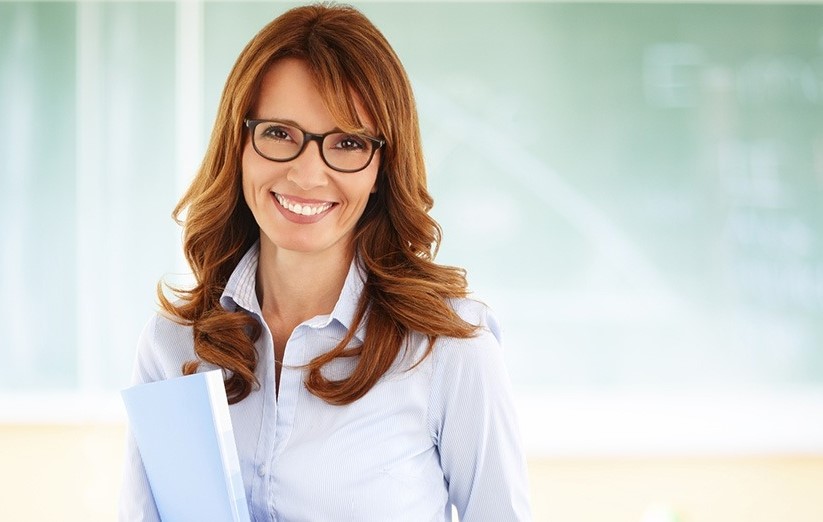 Ready to take on a new level of leadership in education with a doctorate degree? You may be wondering whether an Ed.D. or a Ph.D. is worth your time. You may also be wondering what exactly the difference is between these two doctorate in education programs. In this guide, we describe what an Ed.D. degree is, what a Ph.D. degree is, and how to determine whether your experience and career goals make you a better fit for one or the other.

What Is an Ed.D. Degree?
An Ed.D. degree is a doctoral degree in education focused on educational leadership. The abbreviation stands for Educationis Doctor, and the degree indicates that the person holding it has advanced leadership knowledge in teaching, administration, and education research. According to the Carnegie Project on the Education Doctorate, the Ed.D. "prepares educators for the application of appropriate and specific practices, the generation of new knowledge, and for the stewardship of the profession." (Source: https://www.cpedinitiative.org/page/framework)
Ed.D. degrees emphasize transformational leadership skills—that is, leadership that can change systems to better serve students and their communities, rather than leadership that merely manages efforts within the existing system. In the modern educational environment, where educators seek to provide an excellent education to students from an ever more diverse range of background and abilities, transformational leadership is in demand.
By completing an Ed.D. program, experienced educators can develop executive-level leadership skills, advanced education policy knowledge, pedagogical skills, and research capabilities to innovatively solve problems for the schools and students they serve.
Who Is a Good Fit for an Ed.D. Degree?
Ed.D. degrees are aimed at current education professionals working directly in their organizations outside of academia. These professionals may include:
Pre-K-12 teachers, counselors, curriculum advisors, and other classroom personnel
School principals and other administrators
School district officials
Administrators within government education departments
College administrators
Mid-career executives in educational consultancies or private businesses such as textbook publishers
Essentially, Ed.D. programs are ideal for experienced education professionals who hold a master's degree and who do not want to work mostly within academic education research. While Ed.D. programs can also teach advanced classroom teaching skills, the primary role of an Ed.D. degree vs. a Ph.D. is to empower the professionals who are shaping and leading today's schools and colleges.
Ed.D. Career Options
Ed.D. career options will vary depending on your previous work experience and your master's degree field of study. However, the degree is designed to equip you for senior leadership roles.
Benefits of an Ed.D. Program
What are the benefits of an Ed.D. program? Aside from expanded pay potential and the opportunity for more responsibility, there are several.
Advanced research with practical outcomes: In an Ed.D. program, you'll be required to conduct research into an educational problem, and thanks to the program's more practical focus, you can dive deep into an area which is of pressing concern to you at your current place of work.
Raise your relevance: Earning your doctorate in education can help you stay up to date on policy, technology, and pedagogical ideas that are changing the field.
Fill in skill and knowledge gaps: Most educators spend their time focused on one aspect of teaching or leadership. By completing your Ed.D., you can round out your knowledge and expertise with advanced course content in teaching methods, building community relationships, education law, etc.
Time to completion: In general, an Ed.D. degree requires 60 credits of work beyond the master's degree and a dissertation or capstone project. They usually take less time to complete than a Ph.D.—in some cases, depending on the program, as few as three years.
Study while continuing to work: Because the Ed.D. is aimed more at administrators and practitioners, institutions often structure the program to accommodate working schedules, meaning you can "earn while you learn".

What Is a Ph.D. in Education?
A Ph.D. in Education is a research-intensive academic degree focused on producing leaders who can nurture new educators, either within college classrooms or as leaders within educational institutions. Ph.D. programs in education emphasize the production of scholarship-- the research and analysis which describes for practitioners and policy makers what works in education, what doesn't work, and why that is.
Typically, Ph.D. in Education degrees aim to produce researchers who can also teach at the university level, ensuring that new teachers get off to a strong start in their careers and that mid-career teachers gain the advanced skills they need to serve students even more effectively, whether as master teachers, administrators, or school counselors. Education Ph.D. graduates may also serve as administrators, whether at the K-12 level, in higher education, or in government departments and private companies which serve education.
Who Is a Good Fit for a Ph.D. in Education?
While current teachers and administrators can make a good fit for Ph.D. in education programs, they should already have a demonstrated focus on research in their careers before applying. Other potential good fits for education Ph.D.s are academics from other fields who are interested in investigating specific problems within the field of education.
These may include:
Sociologists
Counselors or people with psychology degrees
Child social workers
Ph.D. in Education Career Options
There is some overlap between the careers you can pursue with an Ed.D. and the careers you can pursue with a Ph.D. in Education. Your ability to pursue administrative roles will vary depending on your previous experience managing others within an education setting. Other roles may include:
Benefits of a Ph.D. in Education Program
With its emphasis on research and teaching, the Ph.D. in Education demands full-time commitment, can take longer to complete than an Ed.D. and can be difficult to complete while continuing to work. However, it has its own benefits for those who truly want to follow a scholarly career path.
More common degree: There are more Ph.D. programs in education available than there are Ed.D. programs. This means you will have more options when it comes to finding a college that suits you. It also means you will have more options in terms of choosing a specialization program.
Funding is more available: Many colleges and universities provide funding for Ph.D. students to pay their tuition and some living costs while they study. In exchange, Ph.D. students assist their supervisors in research, perform graduate assistant teaching duties, and represent the university at conferences and other professional events. These are all excellent activities for building a resume in academia—and you could get paid to do them.
Learn widely applicable research skills: The research methodologies you learn in a Ph.D. program go beyond those taught in an Ed.D. program and can apply to many career paths after graduation. This is especially true if you work with research involving large data sets and analysis software. Many companies are looking for data analysts, no matter what field of study their degree was in.
*Source

Ed.D. vs Ph.D. in Education: Key Differences
The two doctoral degrees in education overlap in many ways, but also feature key differences in terms of their intended student prospects, aims, goals, and formats.
Career Path Direction
When it comes to deciding on a Ph.D. vs. Ed.D., consider where you've come from and where you want to go. If you are an established classroom teacher or administrator and want advanced skills to continue solving complex problems as a leader in that area, choose an Ed.D.
If you have a more academic background and want to investigate major issues around education through research or want to contribute to the profession by training new teachers in colleges, choose the Ph.D.
Skill Set Emphasis
Related to the differing career path goals of a Ph.D. vs. Ed.D., the skills emphasized in each degree do vary. Ed.D. students will focus primarily on hands-on, transformational leadership skills within education settings at any level.
Ph.D. students will cover many courses in research methodologies, spend more time producing a dissertation and other scholarly publications, and focus on teaching and mentoring college students.
Research Goals
Both Ed.D. and Ph.D. programs teach advanced research skills, including statistics, data analysis, and qualitative and quantitative methodologies such as surveys and other investigation tools. However, the research aims in each degree differ.
Ed.D. programs teach research skills to help students employ those processes to solve very specific problems through the application of evidence to practical solutions.
Ph.D. programs teach more open-ended academic inquiry skills, designed to contribute to the wider body of scholarship which informs education practice and policy.
Program Format and Completion Length
The final difference between Ed.D. programs vs. Ph.D. programs is the way the formats are commonly structured by colleges and universities. Because of its more practical, hands-on focus, the Ed.D. is usually a credit-based program that can be delivered via online study as well as on-campus study (or with some combination of the two). In addition, Ed.D. programs are often designed to accommodate working education professionals, whether they are teachers, curriculum designers, or administrators.

Finally, Ed.D. degree programs are typically shorter than other doctoral degrees in education, with programs lasting anywhere from two to four years in length. Ph.D. in Education programs are more likely to be full-time residential programs which require students to leave full-time jobs to pursue. While some Ph.D. programs focused on educational leadership may be structured for people who need to keep working, they are less common in other specialization areas. Ph.D. degrees are also competency-based, meaning whether you earn the degree or not depends on the defense of your dissertation. Because of this requirement, they are more likely to take in the region of 5-7 years to finish.

Ed.D. vs Ph.D. in Education: Which Is Right for You?
In summary, the chief difference between an Ed.D. and a Ph.D. is about the long-term career goals of the student. Which one is right for you will depend on where you've come from in your career to this point and where you want to go.

Dedicated to solving problems in education through hands-on, transformational leadership? An Ed.D. program is likely to be the best bet for you. Passionate about scholarly research and policy development within academic settings? You may be ideal for a Ph.D. program.

We hope this guide has helped you understand the differences between an Ed.D. in Education Leadership and a Ph.D. program in education with more clarity. Good luck with your career in education, no matter which degree you choose!


Get Started on Your Ed.D. Journey with GMercyU
Ready to help transform schools, colleges, and universities through advanced leadership? Contact Gwynedd Mercy University at 844-707-9064 to learn more about our Accelerated Online Ed.D. in Executive Educational Leadership today!