A Guide to Finding the Best Early Childhood Education Programs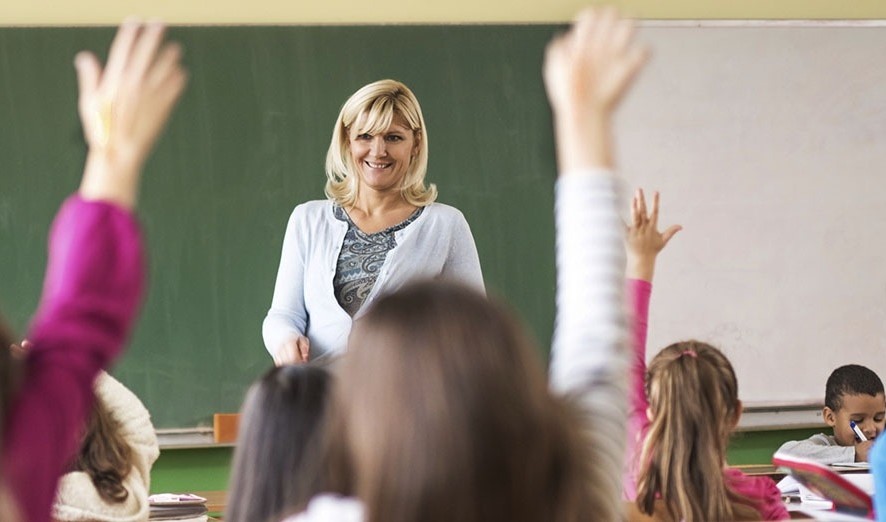 An early childhood education (ECE) degree is not part of just one specific career path. An ECE degree opens many doors, giving experts in early childhood education a variety of rewarding professional options. It's important that you choose the degree program that fits your specific career goals.

What to Look for in the Best ECE Programs
When trying to find the best ECE degree program for you, there are a few things to consider in order to eliminate early childhood education colleges that may not be up to par. It's important to remember that a quality ECE program will focus on education, but not every course should be on teaching techniques and the theories behind them. Many ECE students go on to take on roles outside of teaching, so it's important that required coursework is multifaceted, covering a wide range of topics through different approaches.
Looking for more general characteristics of effective degree programs can be helpful, as well. Both the specific coursework and approach associated with an ECE program are extremely important, but things like expected return on investment, involved established professors, and graduation rate can be just as significant. Take a look at some effective qualities of ECE programs detailed below. 
Small Class Sizes    
Many of the best degree programs available offer courses with small class sizes. No matter the field or course topic, participating in a class with fewer students allows more individual time with professors. Students have a better chance of getting all their questions answered, and the professor can have a better idea of how his or her class is doing with the material.
Hands-On Experience
High-quality ECE programs offer opportunities for students to earn hands-on classroom experience. These students will teach legitimate lessons with real students, and they will have to work their way through the daily tasks of an everyday educator. This is vital experience for a prospective ECE professional.
Comprehensive Coursework
As previously mentioned, ECE students can pursue careers outside of teaching. Some may choose to become Day Care Directors, Family Support Specialists, or home-based service providers. If these professions appeal to you, or if you'd like to take classes that apply to an associated career track, it's important that the program you choose features applicable courses.  
Required Certification Assistance
In order to gain official employment as a teacher, every state requires individuals to earn specific teaching certifications. These certifications may vary state by state, and it is important that the ECE program you're involved in has advising or assistance surrounding these certifications. The best ECE degree programs have an office or administrator tasked with helping prospective teachers earn their necessary certifications. 
Established Faculty
The right professor can make or break any course, and that remains true for ECE programs. Be sure to take a look at the faculty directory for schools and programs you are considering. Look for professors that have both experiences teaching ECE courses at the college level and practical hands-on knowledge of the field itself. Also, be sure to verify that courses offered by the ECE department are taught by these experienced teachers, not teaching assistants (TAs). 


Find the Best ECE Programs for You
There is still a lot more to consider when choosing your ECE degree program. Consider the following guiding questions to further narrow your search. 
Do You Want to Be a Teacher?
While there are a significant number of professional opportunities for ECE scholars outside the realm of teaching, many individuals with an ECE degree become teachers. The earlier you make this decision, the better when it comes to selecting a higher education institution and corresponding degree program. If you are passionate about teaching, early childhood education may be the right field for you. If you are interested in the running of Day Care programs, the well-being of our youngest students, and the overall development of young minds, in or out of the classroom, you may be on the right track with ECE, as well. 
If teaching does not appeal to you, you may want to reconsider your decision. Sure, there are other ECE-related positions, but they revolve around academic, emotional, and social education. Take our interactive teaching quiz and see how you score.  
Do You Want to be a Counselor or Psychologist?  
An ECE degree can be a very important step on the path to becoming a school counselor or psychologist. It can serve as a helpful foundation for an individual who plans on earning advanced degrees in psychology, and it can be a supplemental degree for a psychologist. Across all academic options for these career paths, it's essential to note that an ECE degree is only a piece of the puzzle. Counselors or psychologists generally need advanced degrees to earn employment.
One academic option for individuals interested in early childhood education and professional counseling is to earn a Master's of Science in Counseling. Like many ECE programs, these high-level counseling courses require both traditional classroom teaching and hands-on experience. This degree option will prepare students for work as a licensed counselor, and it allows prospective counselors to choose concentrations based on personal preferences and career goals. Someone with an interest in ECE would have several education-oriented concentration options, and this degree would be perfect for an individual hoping to become a professional school counselor. 
Another option for potential career counselors, maybe with less interest in the field of education, is a Master's Degree in Mental Health Counseling. Individuals earning this degree can expect to learn in a traditional classroom environment and a practical clinical setting. Individuals pursuing this degree are trained to identify and help remedy patients' obstacles surrounding proper mental health. This high-level degree can provide many career opportunities, but not many are centered around education or young children. 
Do You Want to be a Childcare Center Director?
Childcare Center director is one job outside of teaching that can be filled by an early childhood education professional. These individuals will be using the knowledge learned while earning their degree in a much more hands-off way. What that means is that they will be applying their skills outside of the classroom, and they will be focused on the bigger picture. A childcare center director will have input on the general curriculum, which teachers to hire, and how to solve any problems his or her center may face. These individuals will not be leading classrooms, but they will use their ECE expertise to make sure the center works efficiently as a whole, and that students in every class meet the required educational standards. 
Do You Want to Work in Special Education?
Someone with a passion for education or the development of young children may be very interested in special education. Special education professionals help their students reach their full potential, no matter what sort of mental or physical exceptionalities they may have been diagnosed with. Specifically, special education teachers are tasked with guiding their students in the successful completion of their individualized education plan (IEP). These plans are laid out specifically for each student, detailing coursework that will effectively educate these students based on their strengths and weaknesses. Qualified special education teachers are highly sought after by public and private schools, hospitals, and residential treatment centers. 
For more information on this field, take a look at some of GMercyU's articles on the special education landscape, our online master's degree program, and our online certification course.

How to Begin a Career in Early Childhood Education
Once you've decided to pursue a career focused on the education of young children, you should determine what facets of the ECE field you are most interested in. That will help narrow your academic goals. If you realize you'd like to step outside the classroom and become a counselor, you know you'll have to be prepared to earn an ECE degree and a higher-level degree in professional counseling. If an occupation along the lines of childcare center director appeals to you, it may be beneficial to take more theoretical or curriculum-oriented courses as opposed to loading your schedule with classes focused on teaching. On the other hand, if being an early childhood educator is what you're most interested in, load your schedule with courses on teaching and be sure to participate in classes that feature hands-on learning. All of this introspective thinking about your personal interests, academic goals, and career goals will help you choose the degree program that is right for you and allow you to determine the future occupation that you want to pursue. Additionally, some schools offer online early childhood education programs for those who need a flexible schedule.
BA in Psychology (Focus on Child and Adolescent Development) Degree
This degree, rooted in early childhood education, is another option that is not dedicated to the classroom. It's more about mental and emotional development than traditional classroom teaching. A Bachelor of Arts in Psychology would be a great foundation for a future School Counselor.
BS in Elementary Education Degree
A BS in Elementary Education is perfect for individuals who would like to gain employment with a public or private school teaching at the elementary level, which is generally kindergarten through fifth grade. Their coursework would include classes on educational theory, hands-on classroom training, and some classes on childhood development. This degree will train individuals to effectively teach young children in a traditional classroom setting.
BS in Early Education Degree
The coursework and career tracks associated with this degree would be very similar to that of the BS in Elementary Education. Both would focus on teaching theory, practical application, and childhood development. The major difference is that this degree program would focus on younger students, specifically students from Pre-K to fourth grade. 
MS in School Counseling Degree
Being a graduate-level degree, the MS in School Counseling requires significantly more coursework than any other program detailed in this list. Usually, eight semesters, or two years, of additional schooling are required. With that added coursework, individuals develop more in-depth knowledge, qualifying them for the highly specialized and sensitive occupation of School Counselor. This degree can also open up other opportunities in the fields of counseling and psychology. 

Become an Early Childhood Education Specialist with GMercyU
Gwynedd Mercy University offers one of the top early childhood education programs in the Philadelphia area. Our program features a wide variety of courses, with every single class taught by an experienced professor. Unlike other top early childhood education colleges, we offer in-classroom opportunities your very first semester! Additionally, GMercyU will assist ECE students when it comes time to earn their teaching certification and find a school where they can complete their student teaching requirement. As one of the best early childhood education colleges in the area, our alumni land jobs and succeed in a variety of different occupations offered by a wide range of employers. For more information, take a look at our Early Education Degree program.