How to Become a College President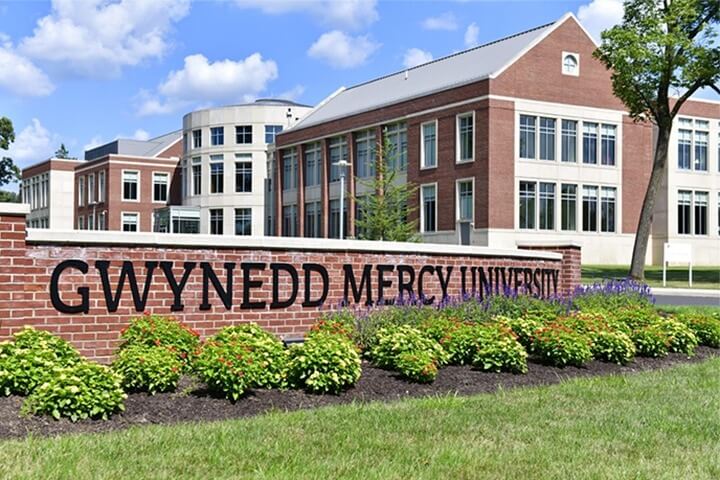 Setting a longterm goal for your career in higher education? There's no higher role to aim for than becoming a college president. College presidents set the tone and direction of their institutions through strategic vision and skilled leadership. To become a college president is to become an influence on the careers of your staff, the lives of your students, and the wellbeing of the community your college serves.
This article, presented by Gwynedd Mercy University, offers an overview of how to become a university or college president and addresses the following questions:

What Is a University President?
A university president is the chief executive officer of a college or university. She or he enacts the decisions of the university's board of trustees, assigning goals and delegating tasks to other administrators at the university, including academic or administrative deans, the college's provost (chief academic officer), and others.
 
What Does a University President Do?
The duties of a college president fall under three main categories: leadership, planning, and fundraising. At a more granular level, these duties can include:
Communicating the vision of the college trustees and defining actionable goals for realizing that vision
Delegating tasks and responsibilities for meeting academic goals to the provost and academic deans
Meeting with students, faculty, staff, members of the community, donors, and policymakers with the aim of furthering the university's goals
Analyzing data related to budgets, graduation rates, fundraising targets, academic outcomes, admissions performance, and other key performance indicators to assess progress toward goals and determine next steps
Recruiting, hiring, and encouraging upper-level administrators and providing input into hiring decisions made at lower levels as necessary
Acting as a liaison between the various communities within and around their institution: between students and faculty; between the college and city leadership; between the college and local employers or high schools
 
Skills Needed to Become a University President
To become a college president, candidates need to combine a deep understanding of academia with the capabilities and energy of a CEO. This requires personal qualities and administrative skills honed to a high level. These can include:
Strategic leadership: College presidents need to be able to understand and articulate a vision but also develop and implement policies to realize that vision. They need to be skilled in organizational leadership, change management, and operational management.
 
Team leadership: No college president can accomplish his or her goals alone. This means they must assemble a strong senior leadership team, nurture talent, and provide direction. It also means being willing to consider opposing viewpoints or criticism and change direction if the facts warrant it.
 
Communication: College presidents need to be able to engage in meaningful exchanges with stakeholders of many different ages and backgrounds, from shy incoming freshmen to research faculty to trustees — even political leaders in their state. They need to be able to listen, reflect back what they have heard, and explain how they can act on concerns or ideas expressed by others.
 
Analytical skills: Today's colleges and universities produce tremendous amounts of data, and college presidents need a sophisticated understanding of how to make the most of that data in order to gain insight into current performance, improve market research, and find insights that can be used to drive growth.
 
Financial management and fundraising skills:

 

Budgets fluctuate. Donors come and go. A college president needs to be able to skillfully manage the resources she or he currently has and constantly be on the lookout for new streams of funding from donors, investments, partnerships, and other ventures.
 
Crisis management:

 

From student protest movements to COVID-19, college presidents often find themselves face-to-face with unexpected events that can damage or even threaten the existence of their institution. As a result, college presidents need to be nimble problem-solvers who can take decisive action in an emergency while also providing a positive vision of how the institution can move forward.
 
Political savvy:

 

College presidents need to be able to work with all the groups they interact with in order to build consensus, balance opposing needs, compromise, and resolve conflict.
 
Steps to Becoming a University President
College presidents are seasoned, highly expert administrators. They may come from inside or outside academia — former Governor of Indiana Mitch Daniels, for example, is serving as president of Purdue University — but they should possess considerable experience in executive leadership before they take on the challenges that come with leading a complex institution such as a college or university.
According to the American Council on Education, "In addition to the management and oversight of loosely coupled and hierarchical organizations, campuses need a leader who can manage a crisis, identify opportunities, and get things done."1 These are not requirements typically available to early-career professionals or those without executive experience.
 
Step #1 – Move into higher education administration.
Whether you are starting out as a faculty member or as a junior administrator in, say, student affairs, your immediate goal should be to move higher up the administrative chain. Become involved with committees, apply for department chair, associate dean or associate provost roles, and build leadership experience step by step.
 
Step #2 – Get to know the wider community.
Develop your networking skills, not just your career networking skills, but your community networking skills. Reach out to business leaders or peers at other institutions who work in fields related to your current position and learn about what they need from a college. Listen to students about what they hope their education will offer them. Find creative ways to collaborate. These are skills that will serve you well in higher education administration later.
 
Step #3 – Pursue a doctoral degree in education leadership.
If you are coming from a purely academic background — or if you have been leading in another industry — you will need specialized skills and knowledge for effective educational leadership. Earning your Doctor of Education (Ed.D.) in Educational Leadership is excellent preparation for the demands and challenges of becoming a college president.
GMercyU's Ed.D. program features flexible online study, plus comprehensive course content that covers operational leadership, strategic leadership, data analytics, community engagement and much more. It also provides support towards successfully completing your dissertation, a critical step to attaining the degree.
 
Step #4 – Become a senior administrator.
Once you have earned your Ed.D., you should be ready to move into senior administration. This can mean moving up to the provost role first — success in the role of chief academic officer is a good stepping-stone to the presidency — or acting in another leadership position, such as a vice-presidency.
Once you have established your track record at the senior level, you're ready to begin putting yourself forward to search committees who are looking for their next college president.
 
Start a Career in Higher Education Leadership with GMercyU!
Get on the path to becoming a transformational leader in higher education in as few as three years of study. Find out about the Accelerated Executive Ed.D. in Higher Education Leadership at GMercyU today!