Work-Learn Opportunities

Explore Your Interests and Aptitudes
Gwynedd Mercy University's work-learn opportunities expose students to the real-world challenges and demands of the workforce. We have relationships with some of the top employers in the Philadelphia region and nationwide who collaborate with us to help prepare GMercyU students for competitive entry-level or more advanced positions, and graduate study. Start exploring your career hands-on.

Career Development Center
Gwynedd Mercy University's Career Development Center, located in the Keiss Library & Learning Commons, is here to help you with all of your internship and career needs. Learn more about the services they offer on the Career Development Center page.

Hours: Mon - Friday 9 a.m. - 5 p.m. (Contact our office for additional hours.)
Phone: 215-646-7300, ext. 21230
Email: cd@gmercyu.edu

Handshake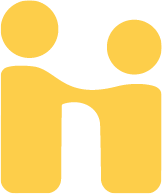 GMercyU recently partnered with Handshake - one of the largest internships & jobs databases in the world. You are automatically signed up as a GMercyU student - just sign in using your GMercyU email account and start exploring the more than 250,000 employers. If you're a GMercyU alum, simply register with your personal email and after a quick approval process, you will be given access.
Internships can be a big stepping stone to your career. Ninety-four percent of employers are more likely to consider hiring recent college graduates who have completed an internship, according to research from the Association of American Colleges & Universities.

We help ensure your GMercyU internship is just what you need to jumpstart your career.
Gain key work experience and references. Your internship will be an opportunity to learn, network, and demonstrate your growing knowledge and skills within your field. Many students receive job offers and recommendations based on their internship performance.
Access top employers in the Philadelphia area and globally. GMercyU students have interned at the NBA, Merrill Lynch, Aetna, KPMG, Larson Allen, Lehigh Valley Iron Pigs, Philadelphia Zoo, NBC 10 Philadelphia, WMMR 93.3, YMCA, and many other employers.
Get plenty of support. Faculty advisors recommend internships based on your career goals, establish learning outcomes with you, and meet with you throughout your internship to discuss how you're doing and answer your questions.
Do more than one internship. We encourage many students to complete two internships to strengthen their resumes and build their networks.
Internship Process and Requirements
Internships are available to students in the School of Arts and Sciences and the School of Business. They are required for many majors. 

To earn credit, students complete a series of journal entries and a final report discussing how they met their learning outcomes. They also meet with their faculty advisor throughout their experience. On-site supervisors complete a mid-term and final evaluation that faculty advisors evaluate.

Students can earn varying credits for their internship experience depending on how many hours they complete. A student must complete 120 hours to earn three credits.

Talk to your faculty advisor to learn more about requirements.

Ready to get your internship underway?
Visit Handshake to review open opportunities
Schedule a time to meet with your faculty advisor or staff in the Career Development Center to discuss what you're looking for
Fill out an internship application. The application for Arts and Sciences students is available online. The application for Business students is available from your advisor or the Career Development Center.

Federal Work Study
If you're eligible, you can complete a GMercyU work-study program to bring you closer to your career goals and cover college expenses. You can learn more about GMercyU's work-study program on our Federal Financial Aid page.

Other Opportunities
Aside from internships and work-study, there are many opportunities both on and off campus to gain valuable experience and bulid your resume.

Stay up-to-date with Career Development
Follow GMercyU's Career Development on Twitter for upcoming events, career tips, and department news. 
Tweets by gmercyucareers