Climate Survey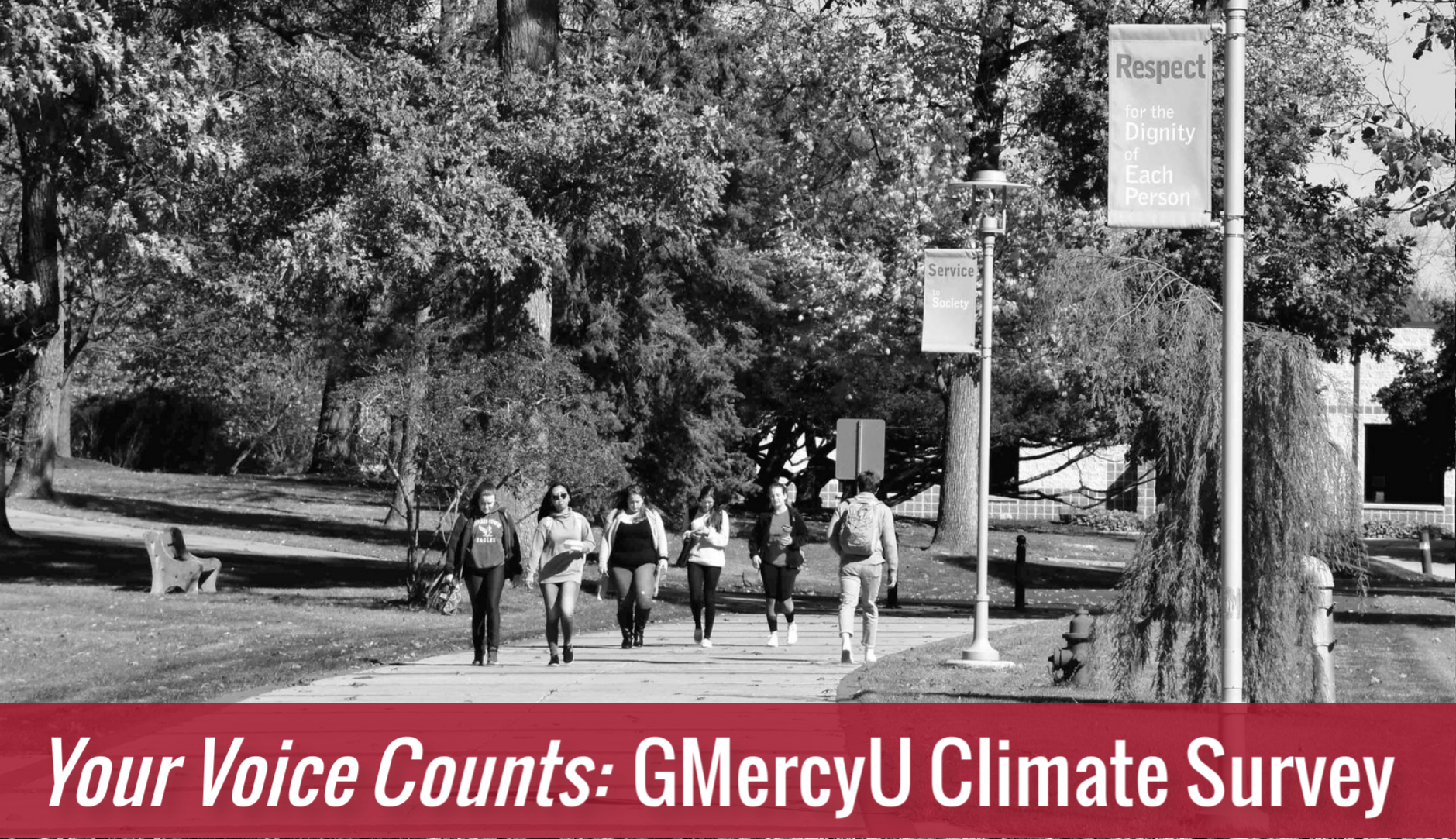 Gwynedd Mercy University  administered a campus-wide student and employee diversity climate survey from October 17, 2022 through November 17, 2022. Students, faculty, and staff were encouraged to participate. 
The results of the survey will provide vital information that will help inform the current GMercyU's DEI Strategic Plan and efforts. It is an opportunity for the members of our campus community to anonymously provide feedback about belonging, connection and inclusivity.
We have selected Viewfinder by Campus Climate Surveys in an effort to ensure that responses remain anonymous. No personal identifying information will be collected. 

The survey was open from Monday, October 17 to  Thursday, November 17.

Giveaways
Students, faculty and staff who participated had the opportunity to win an Apple Watch SE.

Questions
General questions about the survey can be directed to Tatiana DIaz Asistant Vice President for Diversity Equity and Inclusion at diaz.t@gmercyu.edu.
Student Survey Accessibility. For students with survey accessibility questions, please contact Kelly Kiefer, Director of Student Accessibility Services 215-646-7300, ext. 21014 or accessibilityservices@gmercyu.edu.
Employee Survey Accessibility. For employees with survey ADA accommodation questions, please contact Dianna Sofo, Assistant Vice President for Human Resources 215-646-7300, ext.21562 sofo.d@gmercyu.edu.

Statement about the Campus Climate Survey from Vendor
Viewfinder Campus Climate Surveys are designed to help colleges and universities measure and assess both their strengths and weaknesses around diversity and inclusion efforts for students, faculty, staff, and administrators. They provide insight into what shapes the experiences and perceptions of diverse individuals on campus to help institutions create an environment where everyone feels safe, welcome, valued, and respected. Viewfinder® was created by the only trusted source for diversity and inclusion information in higher education, INSIGHT Into Diversity magazine, creator of the Higher Education Excellence in Diversity (HEED) Award and the Diversity Champion recognition." For additional information on our vendor, please visit Viewfinder's website: https://www.insightintodiversity.com/viewfinder/.