Voices of Gwynedd
A 100-member choir comprised of full- and part-time students, faculty, staff, alumni, and friends of Gwynedd Mercy University
Directed by Grammy-nominated Carol Evans, a seasoned soprano and assistant professor of music in the School of Arts and Sciences, the choir has developed into a highly professional choral ensemble presenting quality programs representing many different genres.
Performances by the choir and our musical collaborators are establishing GMercyU as a strong cultural presence in Southeastern Pennsylvania and the entire tri-state area.


Join the VOG
Contact: Carol Evans
VOG@gmercyu.edu
215-646-7300 ext. 21157
Enriching the campus and the region, the Voices of Gwynedd provide on-campus concerts and events throughout the year. In addition, the ensemble has represented the University at a number of high profile regional events, including:
A celebration for the Sisters of Mercy at the Kimmel Center
The Convocation ceremony for the Collegium Augustinianum Graduate School of Philosophy and Theology in Philadelphia
Philadelphia sports team games (see our 2022 performance at the Phillies on this page)
Other notable performances include performing with:
Barry Manilow on The Ultimate Manilow Concert Tour
JoDee Messina on her Christmas Tour
Broadway singer Linda Eder on her Holiday Tour
Judy Collins on her Christmas Tour
As a member of the Voices of Gwynedd, you will have the opportunity to travel all over the world. Past concert tours have taken us around the United States and abroad: 
Canada
England
Ireland
Italy
Spain
Walt Disney World
Vienna and Salzburg, Austria, and Prague, Czech Republic
In Summer 2023, the Voices of Gwynedd traveled to France, performing in Colmar, Strasbourg, Beaune, Taizé, and Chartres from June 28 through July 4th.
In the celebration of GMercyU's 75th anniversary, Carol Evans recently reflected on her 30 years with the Voices of Gwynedd.
Watch the Voices of Gwynedd
Meet Carol Evans, VOG Director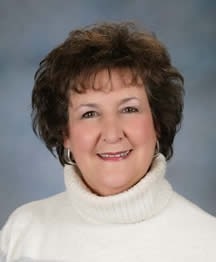 Carol Evans is Assistant Professor of Music and Choral Director of The Voices of Gwynedd at Gwynedd Mercy University. Carol has received the Christian R. and Mary F Lindback Award for Distinguished Teaching at Gwynedd Mercy University and the Gwynedd Mercy University Outstanding Professor of the Year Award.
Carol holds a Master of Music degree in Vocal Performance from Temple University and a bachelor's degree in Music Education from the Wheaton College Conservatory of Music. Under Carol's direction, the Voices of Gwynedd has developed into a highly professional choral ensemble presenting quality programs of many different genres.
In 2023, Carol Evans was named a quarterfinalist for the Grammy Music Educator Award presented by the Grammy Museum.