Student Engagement Staff
GMercyU's Student Engagement team is your connection to what's happening on campus. We offer a variety of ways for you to get involved, make friends, and develop skills towards your future career. Let the fun begin and don't forget to challenge yourself and your thinking! Get to know our team below.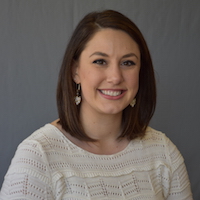 Alexandra Jabara Johnston, M.S. (she/her/hers)
Director for Student Engagement

Formerly the Associate Director for Leadership Programs, Alexandra (Ali) was promote to her current role in Summer 2023. Her primary role is to manage all aspects of student engagement by supporting student programming, including orientation, night and weekend events, thought-provoking ideas about social justice issues, student organizations, and many other fun happenings on campus.
She has been at Gwynedd Mercy University since 2013 — first as a graduate student, then as an employee in the Office for Student Engagement. 
Ali has been fortunate enough to lead a multitude of Alternative Spring Break service trips, as well as a pilgrimage to Dublin Ireland for the Young Mercy Leaders Conference in 2018. She believes strongly in the mission of the University and sees it as the context from which we build our work.
Prior to her time at GMercyU, Ali worked in youth development and has created leadership programs in conjunction with PA CareerLink. She earned her Masters of Science in School Counseling degree from Gwynedd Mercy University and her Bachelor of Arts in Communications degree from Temple University.
Ali loves reading, traveling (16 countries and counting!), theater, buying a lot of plants, writing letters to elected representatives, and baking – if you stop by, she will probably have some sweet treats to offer!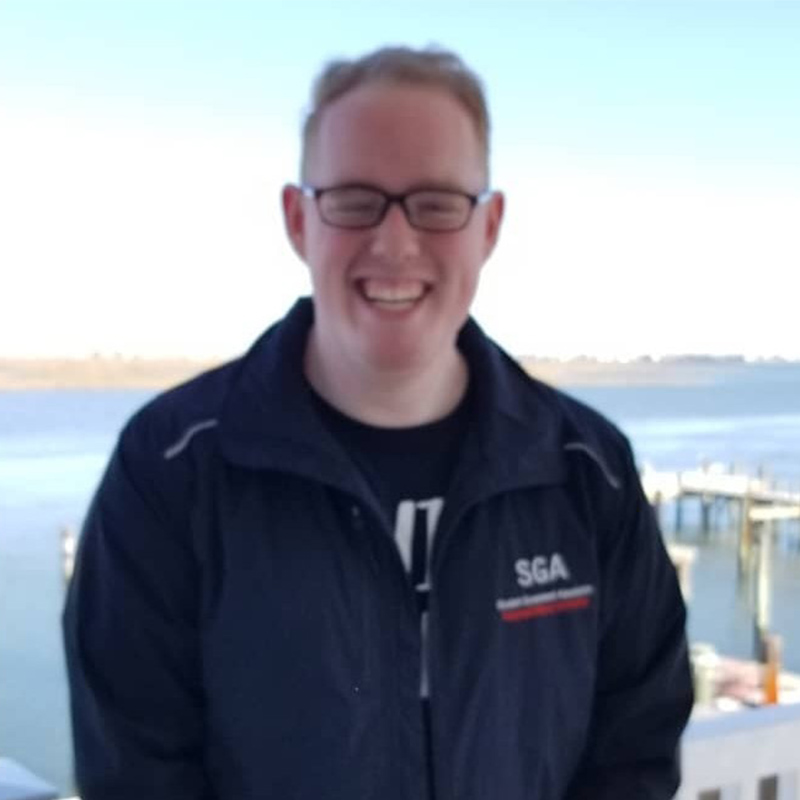 Andrew Harbaugh '20, B.A. in English (he/him/his)
Coordinator for Student Engagement

Andrew Harbaugh has been at Gwynedd Mercy University since 2017 – first as a transfer student, then as an employee in the Office for Student Engagement. Joining the team in 2022, Andrew serves as the Coordinator for Student Engagement overseeing GMercyU After Dark Program, our Discount Ticket Program, and the implementation of several key co-curricular student programs/traditions (our annual Christmas Tree Lighting, Final Exam Breakfast, etc.).
Andrew believes in the Mercy mission and has been fortunate to serve this community in a variety of ways. As a student, Andrew was an integral member of Student Government Association (SGA), Best Buddies, Campus Ministry (now The Mercy Center), and the Faculty-Student Committee. GMercyU provided Andrew an opportunity to become a part of something bigger than himself and to understand that there is more than one way to serve and teach. Andrew defines mercy as "an attitude that embraces."
Prior to his time with Student Engagement, Andrew worked in the disability community as a Program Manager creating opportunities for one-to-one friendship and inclusive communities for individuals with disabilities. Andrew has also worked in local government and the non-profit sector.
He earned his Bachelor of Arts in English from Gwynedd Mercy University and was enrolled at Montgomery County Community College for the beginning of his academic journey.
Andrew loves listening to audiobooks, spending time with his family, and going on road trips. When you stop by to visit, he will always have some sweet treats and loves meeting new people and listening to their stories!