Alumni
Campus
Athletics
Academics
GMercyU Launches The College Tour Episode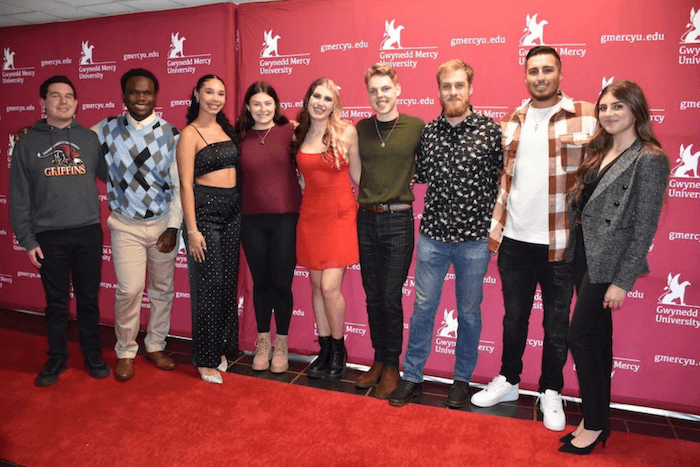 Gwynedd Mercy University launched its episode of Amazon Prime's The College Tour on Thursday, November 9 at the campus premiere party.  
A streaming series found on Amazon Prime, The College Tour's award-winning TV producers visited GMercyU's campus to film 10 students over the summer, who shared their college journeys in their own words
The students and segment topics are below:
Natasha Halovanic – Campus Overview
Justin Hartranft – Mercy Community
Toni Robinson – Real-World Experience
Katie Mirarchi – Academic & Faculty Support
Jonathan Walsh – Innovation at GMercyU
Julia Risk – Finding Your Fit
Alex Pauling – Campus Life
Sean McDonnell – Home Away from Home
Mike Zayas-Bazan – Athletics
Brooke Balkiewicz – The Griffin Edge
The featured students were invited to bring their family and friends to walk the red carpet and enjoy the episode at the premiere.
Watch the full episode of GMercyU's episode of The College Tour here.