Gwynedd Mercy University Names New Dean of the Frances M. Maguire School of Nursing and Health Professions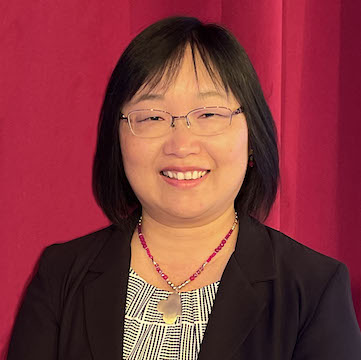 Gwynedd Mercy University is excited to name Jane H. Tang, PhD, RN, NE-BC as the new Dean of the Frances M. Maguire School of Nursing and Health Professions. She will succeed Dr. Ann Phalen, who recently left the University after serving in the role since 2018. Dr. Tang assumes her new role today.
Dr. Tang brings to the University a wealth of higher education leadership experiences that align with the University's mission and values. Dr. Tang has served in a number of leadership roles, the most recent being Professor and Chair of the Division of Nursing at Immaculata University, where she's served as Chief Academic Nursing Officer since 2017. Joining Immaculata in 2005, Dr. Tang also served as the Director of the MSN program for 10 years. She was instrumental in developing several Nursing Programs, including launching a new EdD in Higher Education with a nursing education concentration and transforming Immaculata's BSN program, among other achievements.
"Gwynedd Mercy University is thrilled to welcome such an innovative and accomplished leader to our team," said Gwynedd Mercy University President Deanne H. D'Emilio, JD. "Dr. Tang will bring her knowledge and expertise of nursing and other healthcare fields to expand the impact of the Frances M. Maguire School of Nursing and Health Professions and support the University in meeting the urgent need for more highly qualified, compassionate healthcare professionals."
Dr. Tang obtained her Bachelor of Science in Nursing degree from Midland Lutheran College and both her Master of Science in Nursing and PhD in Nursing Administration from the University of Iowa. Dr. Tang is a fellow of the American Association of Colleges of Nursing Leadership for Academic Nursing Program and is an ANCC Board Certified Nurse Executive. The focus of Dr. Tang's research and scholarship has been primarily in the areas of Evidence-Based Practice and Nursing Services Administration, including nursing workforce, job satisfaction, and nurse retention and turnover. Dr. Tang has obtained extramural funding and maintained a record of publications. Dr. Tang is an editorial board member of the Asian Nursing Research Journal.
"I am humbled and grateful for the opportunity to lead and serve the Frances M. Maguire School of Nursing and Health Professions. I look forward to the shared vision that will prepare distinctive GMercyU graduates to address the healthcare needs of today and the future," said Dr. Tang.
Dr. Tang is joining the Gwynedd Mercy University community at an exciting time marked by new initiatives to enhance the student experience, including numerous campus transformations. The new Frances M. Maguire Healthcare Innovation Center and Campus, set to open in 2025, will provide students with access to state-of-the-market technology and enhanced opportunities to work in interprofessional teams. Nursing students will collaborate with respiratory care, public health, psychology, social work, occupational therapy and students in other majors to learn how to provide holistic patient care, a best practice in healthcare.
"We are confident that Dr. Tang will play an essential role in helping the University achieve its vision of becoming the Catholic University leader in professional and healthcare education," said President D'Emilio.