GMercyU Welcomes Griffins to Campus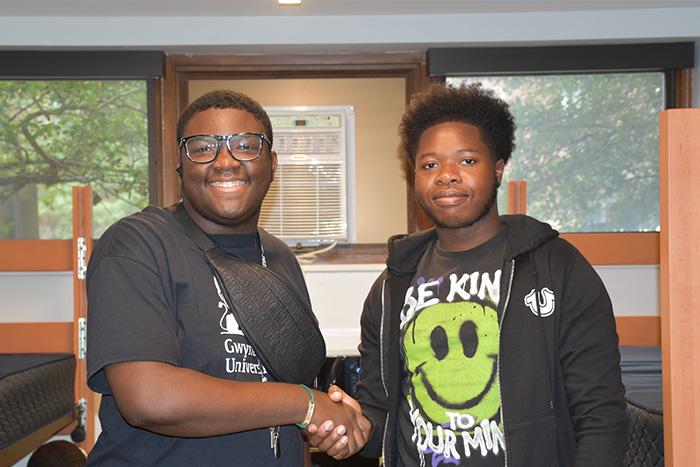 Gwynedd Mercy University welcomed its newest cohort of residents on Move-In Day, Thursday, August 24, with 120 first-year students moving into the newly renovated and reopened Loyola Hall. 
Throughout the weekend, hundreds of new and returning students settled into our three residence halls – Loyola, St Brigid, and Siena Halls.
This year, GMercyU also hosted 20 commuter students in the residence halls throughout Orientation weekend.
All last year, Loyola Hall was closed while undergoing extensive upgrades. Every room now features new air conditioning, micro-fridges, and new furniture and floors, while the much-loved and spacious wardrobes were preserved. Upgrades also included all new lighting fixtures in the rooms and common areas, new interior paint, and improved Wifi and lounge areas throughout the building. See photos here. Renovations to outdoor spaces around Loyola Hall are next up.
"This is one of our favorite times of year," said Michelle Murray, Director of Residence Life. "We're thrilled to reopen Loyola Hall, reunite with familiar faces, and get to know our newest residents. As a small community, we pride ourselves on knowing our students really well and the best ways to support them."
Resident Assistants, who are each assigned to a specific floor in the residence halls, had been on campus for about two weeks, undergoing training and information sessions on how to best serve their residents and prepare for the year ahead.
Our Orientation Assistants were on campus all last week to prep for a full weekend of fun Orientation activities to help our newest Griffins get to know each other, become immersed in our campus culture and community, and learn about the many unlimited student support services the University offers.
Go Griffins!