GMercyU Hosts Nursing and Healthcare Career Fair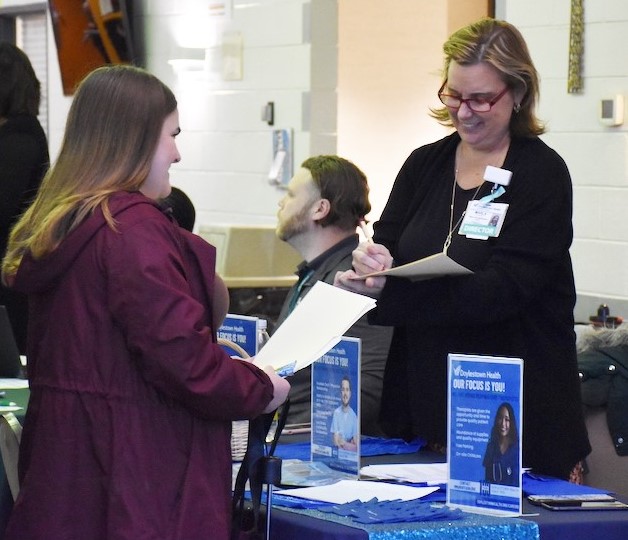 Gwynedd Mercy University's Career Development Center hosted a career fair on Friday, March 24, 2023, welcoming 20 organizations from around the Greater Philadelphia area to campus. Employers met with more than 70 students and alumni to discuss job opportunities in the fields of nursing, allied health, and behavioral health.
The event marked the return to an in-person career fair after hosting successful virtual career fairs in recent years during the pandemic.
"We heard from both students and employers afterward that this fair was very beneficial," said Nick Schaefer, Director of Career Development. "A lot of planning and work went into this event with our team, including Casey Hilferty, Associate Director of Career Development. We expect a number of candidates to receive interviews and job opportunities directly related to this event." 
The organizations in attendance included the Children's Hospital of Philadelphia, Lehigh Valley Health Network, Main Line Health, Penn Medicine, Jefferson Health, Fairmount Behavioral Health, and more.
In addition to this annual event, the Career Development Center hosts career fairs and networking opportunities for other majors at GMercyU. They also help students and alumni find internships, polish their resumes, practice for upcoming interviews, and more.
Learn more about GMercyU's Career Development Center's services at gmercyu.edu/cd.