GMercyU Alumna Releases New Book to Inspire and Support Teachers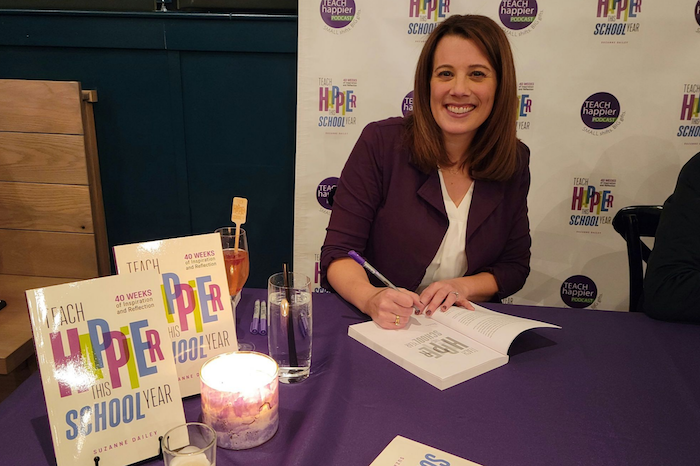 This January, GMercyU alumna Suzanne Dailey, '05 released her first book, Teach Happier this School Year: 40 Weeks of Inspiration and Reflection.
The book is designed as a professional development resource and personal journal, where Suzanne shares examples of small positive changes that support teachers - and others - in feeling more "balanced, content and aligned".
To help readers through this journey, Suzanne offers 40 readings and reflections, aligned with the school year, that are designed to encourage positive shifts and insight from moments experienced both inside and outside of the classroom. Readers can even set weekly goals to support them in developing more positive habits in thinking and practice. The book is available on Amazon.
In addition to working full-time as an Instructional Coach in Central Bucks School District in Pennsylvania, Suzanne works for the Teach Better Team, where she contributes to a monthly blog series, "Teach Happier," and also hosts the "Teach Happier" weekly podcast. Suzanne is a 2005 graduate of GMercyU's Master's in Reading program, and a Fellow in the National Writing Project.