GMercyU Hosts International Night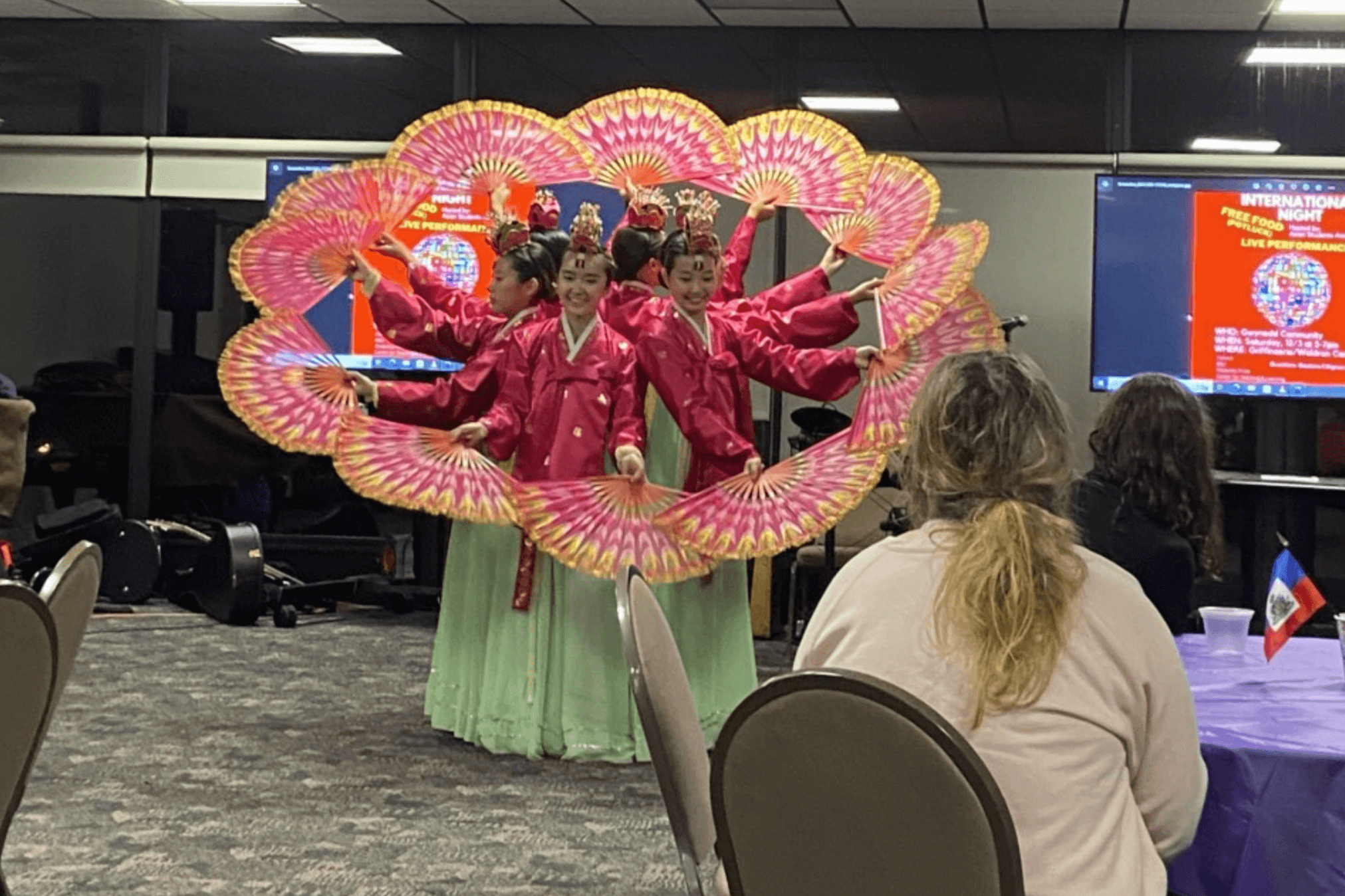 Gwynedd Mercy University's Asian Student Association, The Center for Teaching and Learning, Black Student Union, and Disability Pride Club co-hosted International Night on Saturday, December 3.

The event featured music and dance performances by Korean Culture Ministry (KCM) and GMercyU's Open Jam Band. Cuisine from all over the world was served, including South Korea, Japan, China, Vietnam, Philippines, Mexico, El Salvador, Ireland, UK, Italy, Puerto Rico, Ireland, and India.

The night was made possible by generous sponsors, including The Jaisohn Foundation. Local restaurants Vics Sushi, Rio Dulce Mexican Restaurant & Bakery, Mochi Ring Donut, and GMercyU's catering partner Parkhurst donated the international cuisine. Students, faculty, and staff also brought family dishes to be shared.

"It was a great event where our GMercyU students, faculty, staff, and families were invited. It provided the opportunity for everyone to meet and interact with each other. People enjoyed good food, a live show, and cultural exhibitions! Learning about ancient dance and music rituals from a different culture was fun, too," SoYoung Kang, Coordinator of The Center for Teaching and Learning and advisor for GMercyU's Asian Student Association.

Learn more about GMercyU's clubs and organizations here.