Criminal Justice Alumna Shares Realities of Mental Health in the Justice System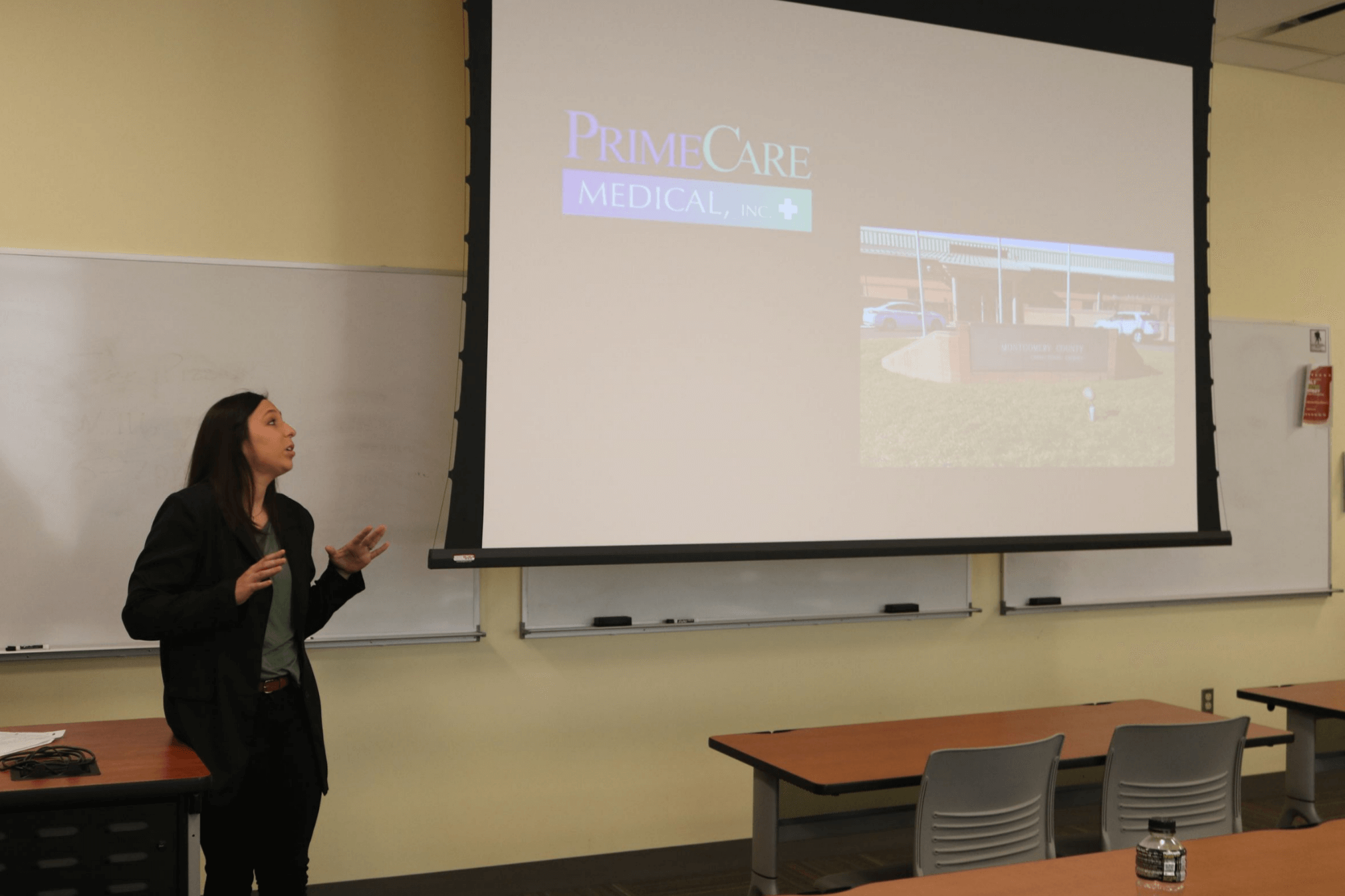 Gwynedd Mercy University alumna Jennifer Guertse Rodriguez '16 shared her post-graduation experience with Dr. Patrick McGrain's Ethics in Criminal Justice class on Thursday, December 8.
Currently, Jen is a Behavioral Health Intern with the Montgomery County Corrections Facility. After graduating from GMercyU with a bachelor's degree in Criminal Justice in 2016, Jen went right into the field. She first worked as a booking clerk with the Towamencin Police Department, assisting with tasks such as mug shots, finger prints, and arraignments. Following her time there, she moved onto a new position as a Counselor with displaced children and shortly moved onto a detention center where she would supervise children with their daily tasks.

While there, Jen built meaningful relationships with the children and wanting to help more, decided to pursue a degree in mental health and counseling. Today, Jen is on pace to earn her master's degree in counseling psychology with a focus on correctional counseling in May 2023. She is set to take her licensure exam soon after graduation.

Jen shared her experience as a Behavioral Health Intern and the realities of mental health in our justice system. 
"If someone commits a non-violent crime, there's no reason why someone shouldn't be sent to a mental health facility instead of jail. There's no reason why they shouldn't be treated by a team of mental health professionals that are fully equipped to take care of them. They keep re-offending because they aren't taking their medicine or being treated so they miss a court date or violate probation," Jen said. 
Jen emphasized the need to be proactive rather than reactive.
"We need more funding. We need more mental health professionals. We need more training. We need more people who understand what mental health looks like," Jen said. "We need to get into schools before people even commit crimes, to get them treatment before they even enter the criminal justice system. And when they're in the Criminal Justice system, get them the help they need."