GMercyU Celebrates Respiratory Care Week
By Justin Henderson '23
Digital Communications Major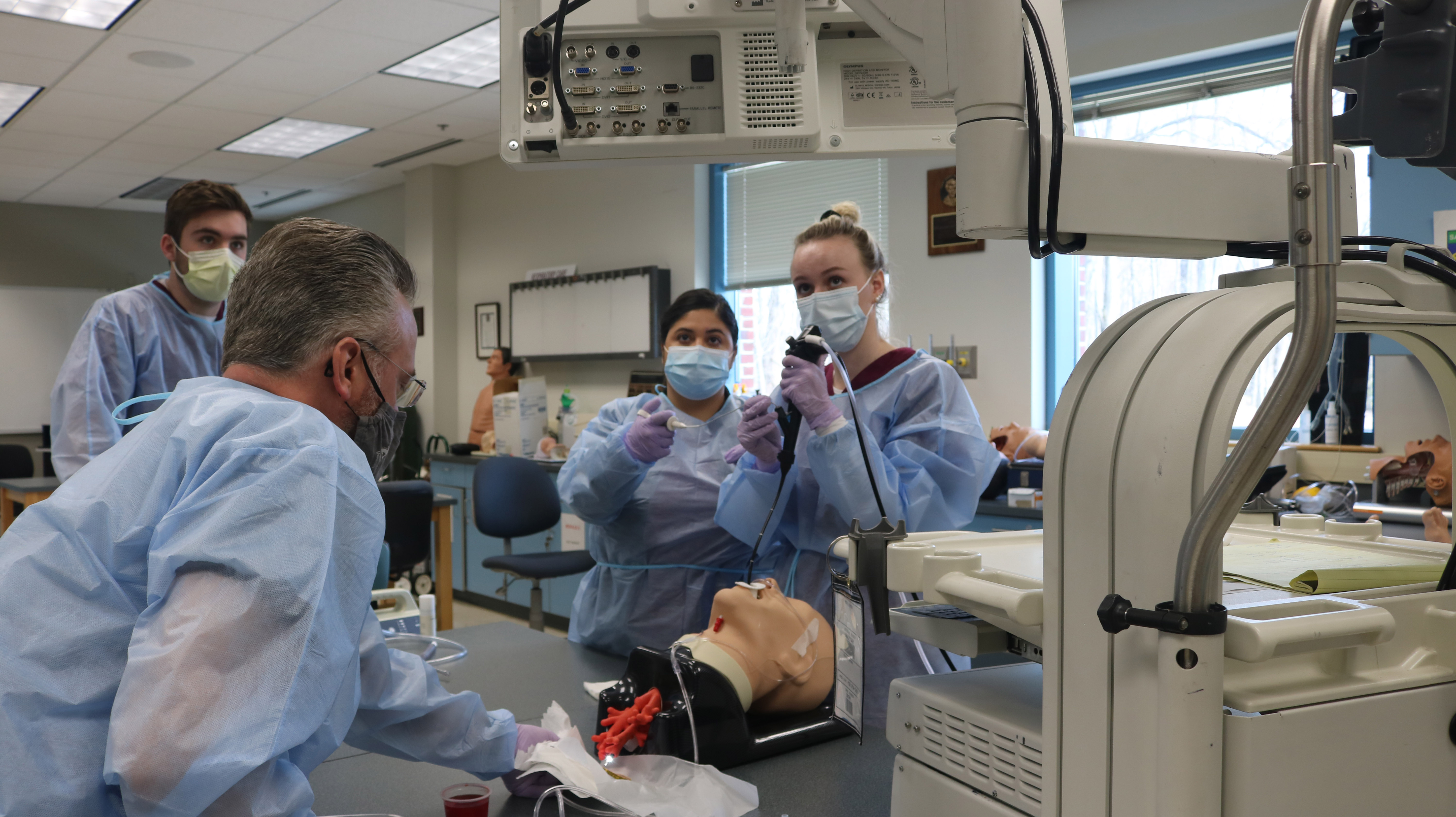 Happy Respiratory Care Week, Griffins! This year marks the 40th Anniversary of Respiratory Care week, which serves to recognize the respiratory care field and raise awareness for improving lung health.

Respiratory Therapy is a specialized healthcare field where practitioners are trained in pulmonary medicine in order to work therapeutically with people suffering from pulmonary disease.

With its importance in the field of healthcare, especially with the COVID-19 pandemic, it is a field that is very in demand. The Bureau of Labor Statistics reports a 23% increased demand through 2030. The field is ranked #6 on U.S. New's "Best Health Care Jobs" and #16 on "100 Best Jobs" with BLS reporting the median annual wage was $61,830 in May 2021, top 10% earning more than $95,540.

In fact, GMercyU Respiratory Care graduates have secured immediate employment in top area institutions in 2020, 2021, and 2022.
"Juniors in our program are already being recruited, some with signing bonuses and other compelling incentives," Program Coordinator Randy Solly said.

GMercyU's Respiratory Care program is accredited by the Respiratory Care Professional Practice by Commission on Accreditation for Respiratory Care (CoARC). The program has received the Distinguished RRT Credentialing Success Award with 90+% pass rate over 3-year cycle and has a 100% pass rate on the Certified Respiratory Therapist exam and a 100% pass rate on the Registered Respiratory Therapist (RRT) exam.

Learn more about GMercyU's Respiratory Care program here.