GMercyU Alum Engages Community to Restore Kensington Playground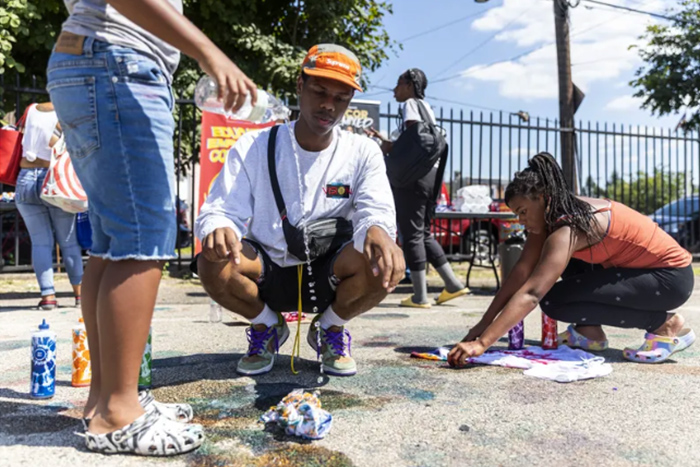 GMercyU alumnus CJ Wolfe '19, founder and CEO of Immortal Vision Studios, sponsored a court restoration project at Hissey Playground in the Kensington section of Philadelphia. Part of the project was to create a mural on the basketball court.
Immortal Vision Studios also hosted a community weekend which featured financial literacy classes and the distribution of school supplies and food in partnership with Fulton Bank and Philabundance.
The first community weekend was hosted in August 2021, and CJ says it is going to become a tradition.
"The fact that we can, for one, create and do what we love to do and do what we do best is awesome," Wolfe told the Philadelphia Inquirer. "But it's the fact that we can do that for the youth here at a place that meant so much to me growing up – a basketball court – where my dreams started. Inner city kid, the park was the only thing I knew. To bridge the gap between arts and basketball is a pleasure."
To read the full story, visit The Philadelphia Inquirer.
CJ was featured in the Winter 2022 Issue of TODAY and on the University's website.