What Can You Do With an Early Childhood Education Degree?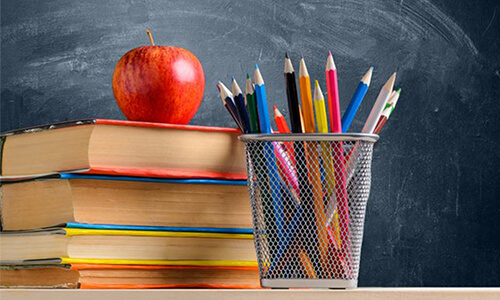 An early childhood education degree, also known as an ECE degree, gives prospective educators many different opportunities to teach and cultivate important lessons catered toward the development of young children. These varying opportunities come in the form of different educational occupations, all meant for specialization in early childhood education. Individuals in these roles will be able to make a real difference in the foundational knowledge of countless children. 

What Is Early Childhood Education?
Top Early Childhood Education Degree Jobs
How to Become an Early Childhood Educator
Become an Early Childhood Education Specialist with GMercyU

What Is Early Childhood Education?
The technical definition of early childhood education is the period of learning that takes place from birth to the age of eight. From the preschool level up to the end of early childhood, there are many different programs and approaches to curricula available. They can be federally funded, state-funded, or privately funded. All are set to help students reach certain cognitive standards and benchmarks that are helpful to children as their education continues.
Lessons learned during early childhood develop the fundamentals of learning and participating in a learning environment. Visit our own article that focuses on the question, "What is Early Childhood Education?"

Top Early Childhood Education Degree Jobs
Now that you know what an ECE degree entails, you might be wondering, "What can I do with an early childhood education degree?" Outlined below are some of the top early childhood education jobs. Take a look at the educational requirements, a summary of responsibilities, and the average salary for each occupation to see which is right for you.


Preschool Teacher
Average Salary: $29,780 per year
Educational Requirements: Associate's degree in early childhood education or related field
Where you work: Daycare services, state, local, or private schools, private homes, religious institutions, grantmaking organizations, civic centers
What Does a Preschool Teacher Do?
Preschool teachers are tasked with administering the fundamental lessons associated with early childhood education that help bring their students up to developmental standards. Day-to-day activities in this position include working with young children both individually and in a group setting, tracking the progress of each student, organizing entertaining educational activities, and creating daily schedules. Early educators can use a child's desire to play and be active as an advantage in the learning process 
Traditional academic education is not all a preschool teacher must focus on. Some emotional and social education takes place in a preschool setting, as well. At this early stage, educators use team exercises to improve social skills, but also to teach lessons on inclusion and respect. 
Kindergarten and Elementary School Teacher
Average Salary: $57,980 per year
Educational Requirements: Bachelor's degree in early childhood education
Where you work: Public and Private Elementary schools, Child Day Care Services, charter schools, religious-based schools
What Does a Kindergarten Teacher Do?
Many daily responsibilities of kindergarten and elementary school teachers mirror those of a preschool teacher. They put together lesson plans, daily schedules for class, and track the progress of their students. The emotional and social lessons continue to play a large role in this position. By this stage of education, some of these responsibilities become more complex as the students build upon the foundational knowledge they learned in preschool.
There are a few major differences between the two occupations. Preschool tends to take place in one classroom where the students learn, play, rest, and eat. They may move to a lunchroom or an outdoor play area, but kindergarten and elementary school students move around much more in during the day. These students frequently move to different classes for different lessons, head to the lunchroom to eat, go outside for recess, and participate in field trips. A high level of supervision is required of teachers at this stage of schooling. Also, teachers entering this occupation can expect to work at a private or public school. A very small percentage are employed by daycare services.
Nanny
Average Salary: Minimum wage - $18 per hour
Educational Requirements: Vary based on state, employer, and workplace 
Where you work: Private homes
What Does a Nanny Do?
Nannying is an occupation that varies greatly based on the employer. Every child and every family have different needs when it comes to childcare. In the simplest description, nannies must provide attentive, warm care to the children they are tasked with looking after. That may entail simple supervision and care in an employer's private home, but nannies are often given additional responsibilities. For example, nannies may also be expected to bring children to and from events, do some food shopping for them, and even make sure the house remains clean and organized while the employers are indisposed. 
One thing that sets this job apart from others on the list is that nannying can be a live-in position. Some employers need someone to live in their private home or on the property that can be available to take care of their children at any time. Live-in nannies may look after children from the moment they wake up to when they're tucked in at night. Be sure to take into account the variance in responsibilities, salary, and educational requirements associated with nannying. 
What's the Difference Between a Babysitter and a Nanny?
The difference between a babysitter and a nanny is not always clear. Each position features similar daily duties and childcare expectation. The easiest way to differentiate the two is that nannying is more likely to be a regular, full-time position. Often, babysitters are informally used as needed for an agreed-upon hourly or flat rate. On the other hand, nannies are almost always regularly employed, full-time or part-time. They are formally paid at an agreed-upon hourly rate, and all necessary employment and tax paperwork must be taken care of. The more formal nature of nannying usually goes hand-in-hand with additional duties like cooking, shopping, or cleaning for employers.    
Childcare Center Director
Average Salary: $47,940 per year
Educational Requirements: Bachelor's degree in early childhood education
Where you work: Child daycare services, grantmaking organizations, civic centers, religious institutions, and state, local, or private schools
What Does a Childcare Center Director Do?
Preschool and Childcare center directors work a step back from the classroom, and they focus on the bigger picture of managing an early childhood education center. Directors supervise teachers and other employees of the center. They hire new educators, influence daily curricula and academic standards for students, allocate funds, communicate with parents, and ensure that their institution is up to health and safety standards. 
Some directors own the center that they direct while others are employed by the owner, or by the executive directors of an educational chain or franchise. If a director is employed by an outside entity, they must effectively communicate with that entity and run the center according to their policies and goals. If the owner is also the director, the center can be managed in whatever way they see fit. The position is much less hands-on with students and much more administrative. 
Childcare Worker
Average Salary: $23,240 per year
Educational Requirements: High school diploma or equivalent
Where you work: Childcare centers, their own home, private homes
What Does a Childcare Worker Do?
Interestingly, childcare workers share many responsibilities with preschool teachers, but they exist outside of the traditional classroom. Childcare workers look after children, create schedules around education, play, and nourishment, introduce children to basic concepts, and help prepare them for the next level of education, usually kindergarten. They help children build social relationships with others, and they teach activities art or dance that may grab the interest of the children in their care. Sometimes childcare workers communicate with the teachers of children they work with to focus on specific lessons or skills that need improvement. 
Childcare workers do not only work with children in preschool. Individuals in this occupation may also work with older children before and/or after school. In this situation, childcare workers would be helping with homework or other facets of the curriculum being taught during the school day. Some childcare workers are even employed over the summer to continue the education of participating children. 
Special Education Teacher
Average Salary: $59,780 per year
Educational Requirements: Bachelor's degree in special education or related field
Where you work: Public, private, charter, or religious-based schools
What Does a Special Education Teacher Do?
Special education teachers work with students who have mental, emotional, physical, or learning disabilities. This profession is not relegated to early childhood education. Individuals with sufficient degrees and certifications in special education can work with students from preschool all the way through high school. These educators have quite an array of daily responsibilities and they can change based on the capabilities of the student they are assisting. Generally, special education teachers must assess and reassess their students' skills, determine their educational needs, discuss students' educational progress with parents and other school staff, and plan activities catered toward their students' specific abilities. Special education teachers are pivotal in progressing their students' education and guiding their transition from grade to grade. 
The Individualized Educational Program (IEP) is the cornerstone of a special education teacher's responsibilities. It's the formalized plan discussed with parents, fellow teachers, and administrators that is updated and designed to effectively educate every individual special education student. Special education teachers must be able to create efficient and practical IEPs to be successful, no matter the age of their students.
School Counselor or Psychologist 
Average Salary: $56,310 per year
Educational Requirements: Master's degree in school counseling or related field
Where you work: Private, public, charter, and religious-based schools, healthcare and social assistance organizations, other educational services
What does a School Counselor Do?
If you're wondering, "what can you do with an early childhood education degree besides teach?," don't worry, there are many job opportunities for you to work with children outside of the classroom. For example, school counselors help students with academic and social skills needed to succeed academically. These are skills not normally taught in a classroom environment, like how to study or manage time effectively. School counselors will meet with students individually or in small groups and identify where they could use some help. They try to identify issues that impede on the academic success of individual students and help remedy those issues. Usually, counselors will collaborate with students, teachers, and parents to solve these problems. Counselors are also tasked with teaching students and staff about sensitive issues like drug abuse and bullying.
This is another occupation that is not relegated to early childhood, and the responsibilities differ based on the age group being counseled. A school counselor hired by an elementary school would be working with younger children, and their needs are much different from those of their high school counterparts. This early age group would most likely learn about decision making, time management, and appropriate social behavior from their counselors. 

How to Become an Early Childhood Educator
The first step to becoming an early childhood educator is to narrow down the occupations that interest you in the field. This decision will help set your academic goals since many of these jobs have different educational requirements. Previous experience, personal interest, desired workplace environment, and financial goals are all important to making decisions about the occupation you'd like to earn. 
 
Based on the occupations above, it seems as though the most versatile degree is a bachelor's degree in early childhood education. It's a requirement in several positions, and it will be beneficial to you when applying to any position that involves working with children. It may not be a requirement to be a preschool teacher, but it will set you apart from other applicants. That degree would have the same effect when competing for work as a nanny or as a childcare worker. If you'd like to have a more managerial role, like Day Care Center Director, or a more specialized role, such as a school counselor, a higher degree will be helpful. It may even be required. After you decide on the degree you'd like to pursue, the next step would be to look for higher education institutions that offer that degree program. 

Become an Early Childhood Education Specialist with GMercyU
Gwynedd Mercy University has an exceptional degree program for students who would like to pursue a Bachelor of Science in Early Education. Our unique Early Childhood Education program gives students hands-on classroom experience in their very first semester with our Teacher Apprenticeship Program (TAP). GMercyU's program also provides significant assistance when prospective early childhood educators begin looking for student teaching opportunities, and affiliated professors and administrators will help students earn their teaching certifications, as well. Take a look at our website for more information on our Early Education Program.