What Can You Do With a Degree in Philosophy?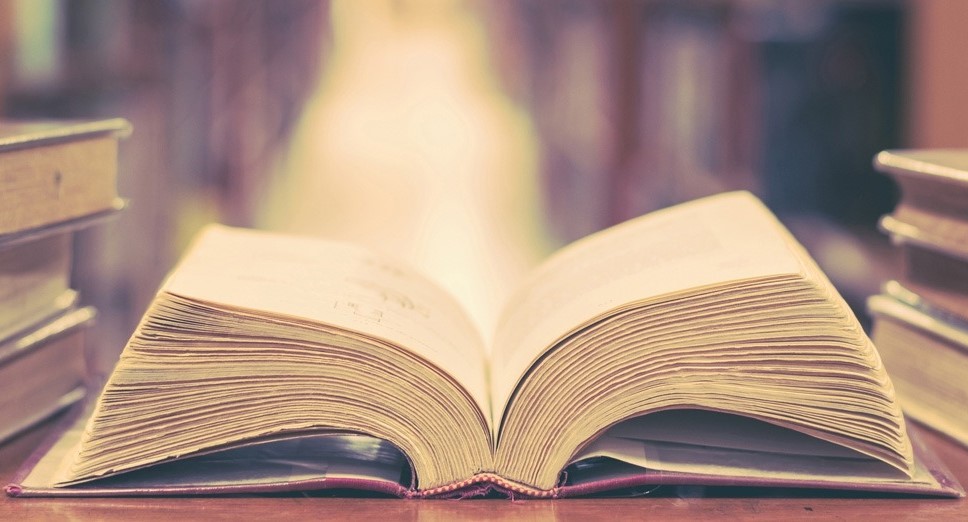 The study of philosophy provides answers to some of the world's most existential questions revolving around right and wrong, truth and falsehood, the meaning of life, and the nature of human beings and the reality in which they live. Philosophy encourages critical and systematic thinking, explores core issues of intellectual tradition, and offers great preparation for many professional occupations if you choose to become a philosophy major.
So, what can you do with a philosophy degree?
Listed below are the topics that we will cover in this article to help you gain more of an understanding of this field of study:
Types of Philosophy Degrees
There are three different types of philosophy degrees that can be obtained: bachelor's, master's, and a doctorate.
Bachelor's Degree in Philosophy
With a bachelor's in philosophy, students are introduced to the basic principles of the field and adopt the important skills of analysis, rhetoric, writing and critical thinking. These highly critical, analytical, and argumentative skills that are developed often lead students to pursue legal studies, MBA programs, or seminaries. Jobs for philosophy majors include a lawyer, systems analyst, cultural affairs officer, technical writer, and a critic.
Master's Degree in Philosophy
A master's in philosophy polishes all of the skills learned and developed in undergrad and brings them to the next level, introducing more complex theories in areas such as aesthetics, logic, political philosophy, and philosophy of mind and language. A thesis paper and exit exam are usually required for this type of degree. While most MA graduates tend to go towards academia for their careers, the skills they acquire are also transferrable in careers such as a public relations associate, insurance broker, banker, editor, and grant writer.
Doctoral Degree in Philosophy
A doctoral degree in philosophy is focused primarily on a dissertation on topics such as medical ethics, religion or existentialism. In order to defend one's dissertation, additional work and courses in graduate seminars, the demonstration of foreign language proficiency and the completion of a logic exam or hours are required. 

Careers in Philosophy
Are you a current philosophy major or are thinking about becoming one and wondering "what can I do with a philosophy degree?" To help guide your thoughts, we provided a list of philosophy major jobs that you may pique your interest.
Lawyer
The rate of acceptance for philosophy majors into law schools is extremely high. These individuals are particularly valued in this field for their ability to think and write clearly and quickly, as well as for their skill in analyzing and presenting arguments. To become a lawyer you need to earn a Juris Doctorate degree and the average salary is approximately $115,820.
Non-Profit Professional
Philosophy majors are commonly found working for non-profit organizations where they can pursue their interest in ethics and social or political philosophy and practice their writing and speaking skills. The average annual salary for a non-profit worker is approximately $47,000.
Professor
Philosophy professors are a popular career choice for philosophy majors. This includes giving lectures and presentations on specialized topics to students in undergrad and graduate college, as well as writing and co-writing scholarly journals. To become a philosophy professor, you will need to earn your PhD and the average annual salary is approximately $71,620.
Business Professional
Philosophy majors are very well accustomed to the business world. They commonly become stockbrokers, venture capitalists, marketing specialists, managers, editors, publishing industry executives, and real-estate brokers. The average annual salary for a business professional with a philosophy degree is approximately $81,200.
Public Policy Professional
Working in public policy requires communicating with others, creating arguments, and unraveling the arguments of others, skills that philosophy majors are well equipped in. Public policy professionals often work at the government level to analyze and solve problems that affect masses of people. This career also requires the ability to be creative, differentiate between good and bad arguments, writing, and research. The average annual salary for a public policy professional is approximately $57,000.  
Marketing Professional
Since philosophy majors are very well educated in culture, society, and human interpretation, they make very valuable marketing professionals in areas such as advertising, branding, and sales promotions. The average annual salary for a marketing professional with a philosophy degree is approximately $58,818.
Financial Services Professional
This industry requires a great understanding and following of strict professional ethics which philosophy majors are well trained in. Their extensive analytical skills are very valuable and beneficial to finance-related occupations. The average annual salary for financial services professionals with a philosophy degree is approximately $68,046.
Health Care Professional
Philosophy majors are commonly found working in health care environments in areas such as hospital policy, administration, communication, or budgeting. The average annual salary for a health care professional with a philosophy degree is approximately $73,305.
Journalist
As the study of philosophy carries a large emphasis on writing and communication skills, students who major in philosophy commonly work as writers in a field such as journalism. Their skills in investigation and composition are particularly valued in this career field. The average annual salary for a journalist with a philosophy degree is approximately $61,240.
Paralegal
A paralegal professional works closely with lawyers doing research and providing support services. This also includes the interviewing of clients prior to referring them to their organization's lawyers which the skills of a philosopher could very much come in handy. The average annual salary for a paralegal with a degree in philosophy is approximately $46,678.

Salaries for Philosophy Jobs
The average salary for philosophy degree jobs varies depending on the industry that is pursued. A philosopher salary can range depending on the field they specialize in. Some philosophy careers may pay around $50,000 while others can exceed upwards of $100,000.
| | | |
| --- | --- | --- |
| Job | Average Salary | Expected Growth |
| Lawyer | $118,160 | 8% |
| College Professor | $75,430 | 15% |
| Psychologist | $75,230 | 11% |
| Arbitrator | $59,770 | 10% |

Skills for Philosophy Majors
As a philosophy major, it is crucial to develop transferable skills. Learning these skills will not only help you grow as a professional, but they will help those around you gain a better and more beneficial understanding. The transferrable skills are as follows:
Intellectual skills

Critical
Analytical
Synthesizing
Problem-solving

Communication skills
Organizational skills

Working independently
Taking initiative
Time management

Inter-personal skills

The ability to work with others
The ability to motivate others
Flexibility
Adaptability

Research skills


What Do Philosophers Do?
The typical day for a philosophy professor includes writing and answering emails, teaching lectures in the classroom, researching, grading, and several other tasks. Philosophers communicate with their colleagues and other fellow philosophers to discuss important topics, ask/answer questions about research, and to organize conferences.
Philosophy professors also spend a large amount of time preparing for class lectures which they give in front of hundreds of students every week. They commonly can be found teaching undergraduate courses, as well as graduate seminars that can last anywhere from 50 minutes to three hours.
On days when philosophy professors are not in the classroom, they spend a lot of time doing research that involves reading, writing, experimental work, and data analysis. The reading material can include academic and scholarly journals, articles, and books while the writing portion can consist of blogging, publishing articles, op-eds, and much more.

How to Become a Philosopher
Get a bachelor's degree in philosophy. Going to an accredited university to earn your BA in philosophy is the first step in becoming a Philosopher. It is where you learn and develop the transferrable skills mentioned above which are important for step two.
Go to graduate school to earn your master's degree or PhD in philosophy. Graduate school is where you get the chance to apply everything you have learned in undergrad and polish your skills.
Select an area of specialization. This will determine what exactly your main focus or niche will be for your career in philosophy.
Write a dissertation. While earning your master's or PhD in philosophy, you will be required to write a large research paper on a particular subject.  

Your GMercyU Path
When you choose GMercyU's philosophy program, you're choosing to develop your critical thinking and other skills that are much in demand in today's global marketplace. 
As a philosophy major, you will:
Analyze the philosophical texts spanning from ancient civilizations until modern-day and determine how those documents impact today's political, social, environmental, and economic climates
Exercise, develop, and improve your debate skills so that you can form a personal position on a subject and defend it effectively
Research and debate published literature while developing your own positions and opinions on topics raised during class and in reading material
In the bachelor of arts in philosophy program at GMercyU, our faculty fosters a greater love of wisdom in all students, whether they major or minor in the subject. Courses in the philosophy program encourage you to question the ideologies and constructs that permeate modern society and to critically approach all aspects of philosophical methods. As a ba in philosophy major, you take courses in ethics, metaphysics, and logic for a well-rounded academic understanding of philosophy. You also will take a capstone course near the end of the program. During this course, you will be expected to write a scholarly research paper that illustrates your understanding and application of philosophical analysis. As a philosophy minor, you might use this coursework to augment your studies in other areas, such as pre-law and medicine. Whether you choose philosophy as a major or a minor, your coursework will focus on the Western philosophical epochs and touch on the philosophies of Eastern thinkers.